Until I walked through the doors of my first esports tournament, I thought watching my favorite players on Twitch was the best way to watch a game. Being able to tune in from the comfort of my living room, or while I was trying out wedding dresses, was comfortable and cool. Last November, I made a trip up to Montreal for Northern Arena's Dota 2 BEAT Invitational. Being surrounded by like-minded esports enthusiasts was an absolute treat, and their energy and love for the game was magnified by the venue itself. While the teams provide the entertainment, the producers–and, by extension, the venue–create the experience. Different esports venues around the globe have housed some amazing tournaments and have done so in a variety of ways. This article takes a look at the best venues for esports events, and offers insight into why these locations proved to be so successful. 
Dota 2
Key Arena
Location: Seattle, Washington
Capacity: 17,459
KeyArena is perhaps most famous in the esports world for being home to the biggest tournament in the industry, Dota 2's The International. KeyArena has hosted Valve's Dota 2 tournament for the past four years, and in 2017, fans at Key Arena will get to watch teams compete for their share of the largest prize pool in esports. (Again.) It has the capacity to hold 17,459 people, and the stadium is spacious and modern. Add in free outside viewing options and plenty of space to take some amazing cosplay photos, and it's clear that KeyArena is one of the best places to watch an esports tournament in person, even if you're not actually in the arena.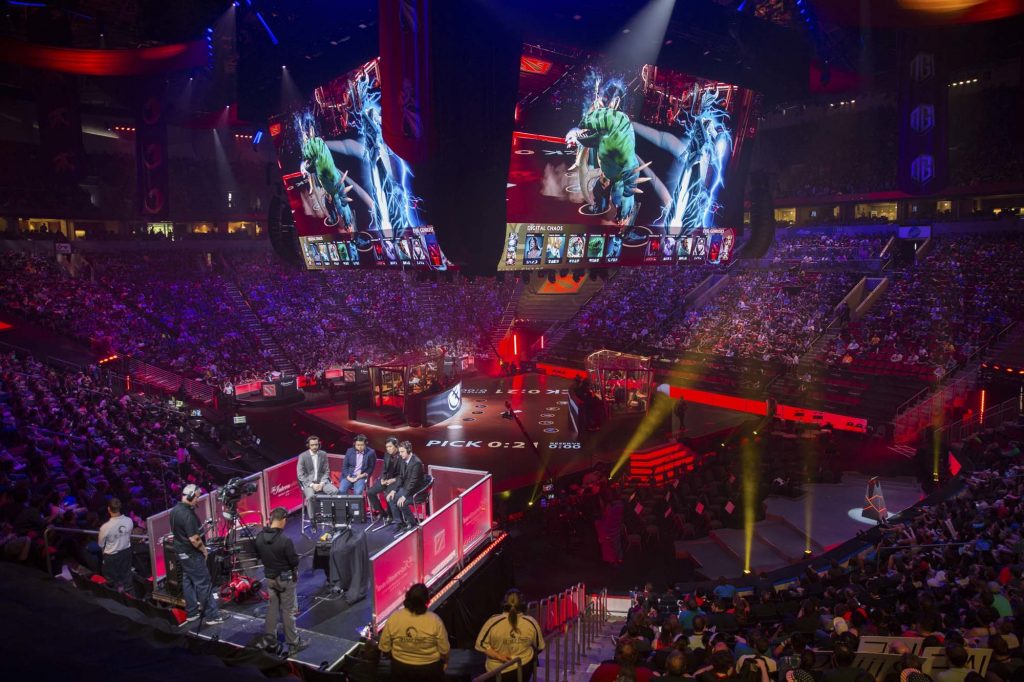 Each year, the producers of The International have been progressively making the tournament more and more interactive. At TI6, a new hero release was done during the All-Star match, and they projected the 3D model of Underlord onto the stage. KeyArena is definitely an industry leader in the eyes of many fans. The venue's size is one thing, but it's also the sheer flexibility of the space– every inch of KeyArena is hustling and bustling while the event is underway, and the Secret Shop is a dream come true for Dota 2 fans (but a nightmare for their wallets.) The experience Valve wants to deliver is only able to be contained within the walls and lawns of KeyArena.
Wang Theater
Location: Boston, Massachusetts
Capacity: 3,500
I attended the Boston Major in December. It was a breathtaking event, but the size of the venue had nothing to do with it. What the Wang Theater lacks in capacity (3,500 people), it makes up for with a unique visual aesthetic. Wang Theater traditionally hosts Broadway musicals, orchestras, and dance performances. The venue is decorated with elaborate chandeliers, plush red seats, and features an upper-level viewing area for small groups.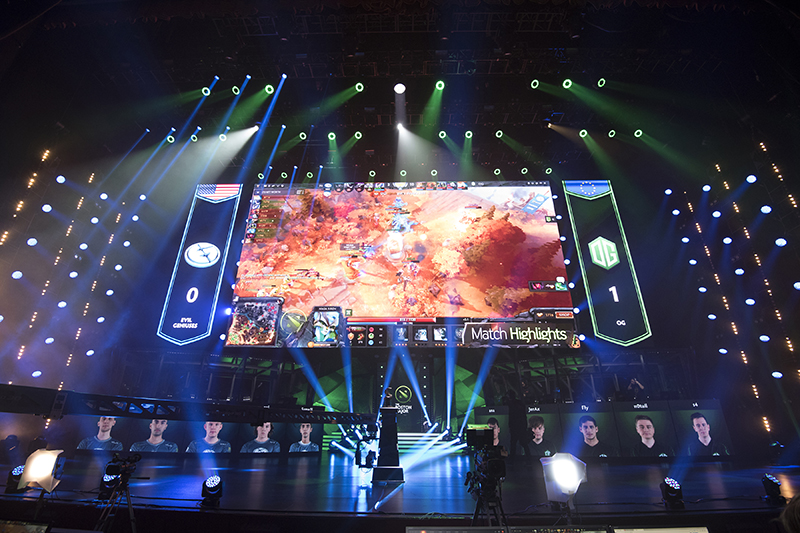 It was mesmerizing to see the clash between classical architecture and all the trappings of a modern esports event. With a phenomenal location, intimate vibes, and multi-level seating, Wang Theater proved that size doesn't always matter. It was wonderful to have the players, personalities and hosts walking around the space, mingling with fans and going about their business. This is something you don't get at other tournaments–when you're dealing with massive crowds, official signing sessions are, unfortunately, the most sensible option for everyone involved.
CS:GO
Tauron Arena Kraków
Location: Kraków, Poland
Capacity: 15,328
PGL hosted CS:GO's Major Championship Series 2017 at the beautiful Tauron Arena in Kraków. Like many other stadiums that hold esports tournaments, the Tauron Arena was originally built to host a variety of sports such as track and field, volleyball, hockey, and basketball. One of the key features of Tauron Arena was Poland's largest LED media screen–it has a surface area of 5,200 square meters, and encompasses the entire stadium. This feature is one of the reasons that esports tournaments at Tauron Arena are a perfect fit, especially for organizers like PGL who are determined to prove their worth as industry leaders by offering visually compelling events.

It's not just CS:GO, either. League of Legends hosted the finals of the 2016 EU LCS Summer Split in Tauron Arena. With state-of-the-art technical capabilities and plenty of seats to fill, Tauron Arena is a great location for the largest events, and any esports tournament held at the venue is sure to draw huge crowds of fans from all over Europe.
League of Legends
Staples Center
Location: Los Angeles, California
Capacity: 20,000
The Staples Center in Los Angeles is the largest stadium on this list, with more than enough room to comfortably fit 20,000 rabid esports fans. Last year, tickets for the World Championships were gobbled up by League of Legends fans, selling out in less than 15 minutes. The Staples Center is more than capable of hosting an army of esports fans, and the technical capabilities of the venue are undeniably impressive.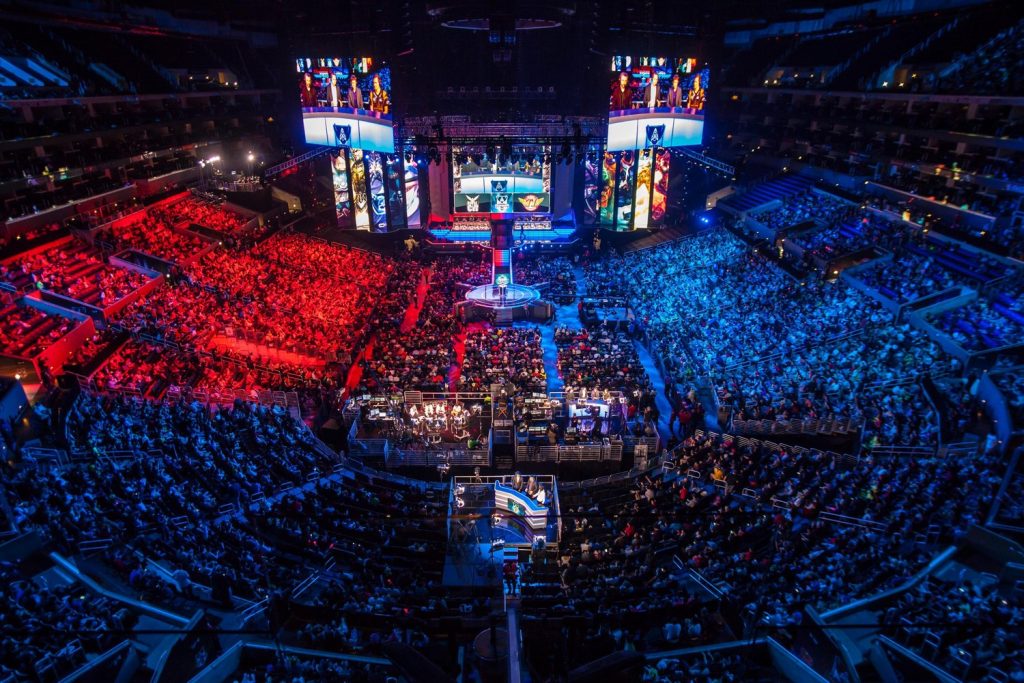 You might be part of a massive crowd, but going to an esports event at the Staples Center means that you'll never feel too far away from the action, even if you're in the nosebleeds. With the ability to host such a large number of fans, the Staples Center has proven that it can provide the ultimate viewing experience for games with huge fanbases–ask anyone who went to Worlds, and they'll tell you that it doesn't get much better than this.
Brawlhalla
Cobb Galleria
Location: Atlanta, Georgia
Capacity: N/A (Varies)
Brawlhalla's first annual World Championship took place at the Cobb Galleria in Atlanta last year. Spaces like the Cobb Galleria are perfect for games that are still carving out their esports niche, offering an intimate environment that blurs the lines of separation between esports pros and the general public.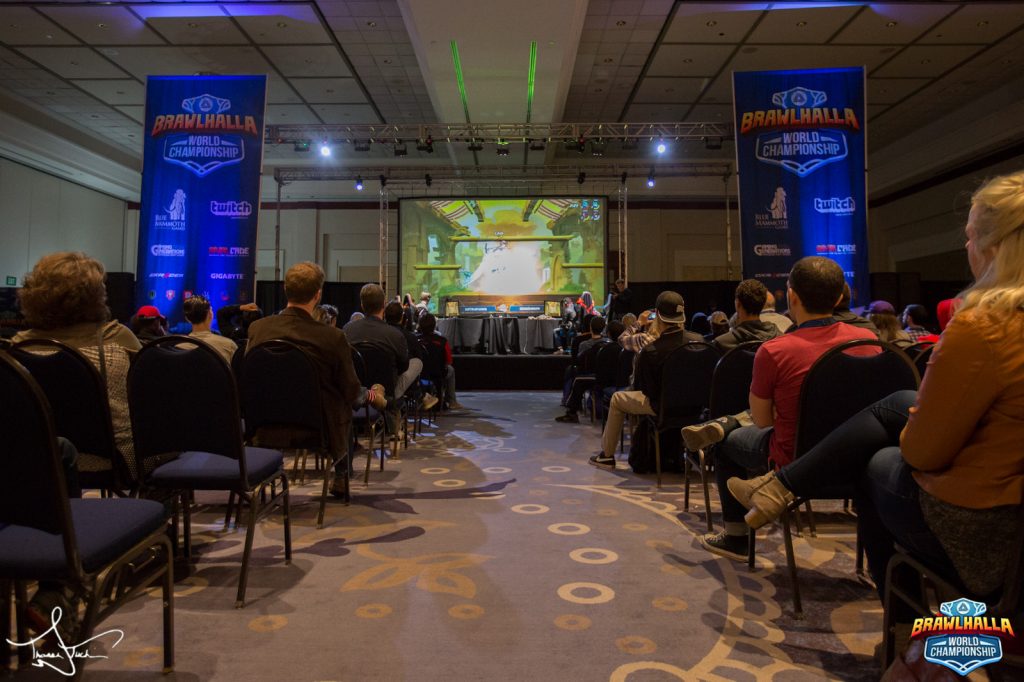 Fans filled the room to watch their favorite players compete in tense 1v1 and 2v2 matches, and smaller events like this are a bit of a throwback to the "old days." You don't need a roaring stadium to feel the energy — all you need is the right people in the right place, coming together for the right reasons.
Watching Esports Events IRL
Twitch is a great platform for watching your favorite games. But watching an esports competition live is a truly unique experience. Witnessing the energy and skill of the best players in the world while they face off for money and glory is unlike anything I've ever seen. It reminds you that esports professionals are, in fact, human. They're not just a collection of pixels on screen. These are real people whose skills are being put to the test as they fight for first place.
If you haven't gone to an esports event yet, do yourself a favor and grab tickets to the next tournament in your area. Twitch will never be the same again.