Blue Mammoth Games have released information about the second annual Brawlhalla World Championships. The event will be held at the Cobb Galleria in Atlanta, Georgia, and is scheduled to take place between Friday, November 3rd and Sunday, November 5th.
Players who have earned enough Brawlhalla Circuit points at previous tournaments will receive a direct invite to the Brawlhalla World Championship. If you're an aspiring pro, don't worry, there's still a chance to compete at the most prestigious Brawlhalla esports event of the year — the Brawlhalla Championship Expo (BCX) Open takes place during the first days of the BWC, and is open to all contenders who think they've got what it takes. The four best players from the BCX Open will earn a spot in the World Championships.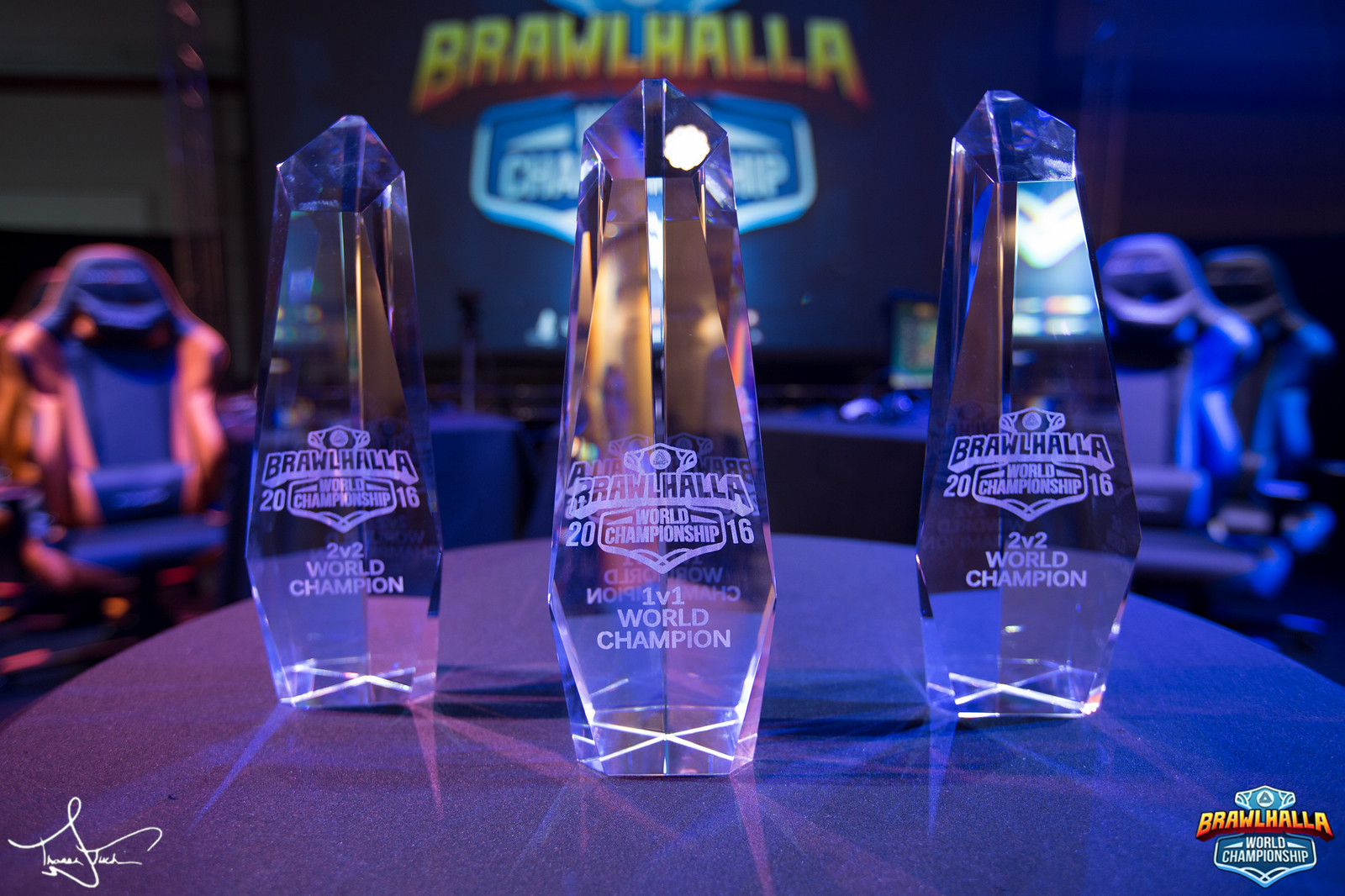 At the most recent Brawlhalla esports event, the Brawlhalla Summer Championship, North America's 1v1 brackets were conquered by Remmy, ithrowow, and noeL.  Eramm, Dobrein, and Diakou finished at the top of the European 1v1 bracket.
The Brawlhalla World Champion has a prize pool of $100,000 USD. A first-place finish in the 1v1 bracket will earn the champion $20,000 USD, and the winners of the 2v2 bracket will collect $30,000 USD in winnings.
You can check out photos from last year's event, taken by Thomas Tisch, here.
To register for the event or purchase tickets, click here. For more information, visit Brawlhalla's official esports information hub.