Unicorns of Love have opted not to re-sign jungler Kang "Move" Min-su, the organization announced Saturday.
In a Facebook statement, the organization writes that the decision is "well considered and was heavily discussed by the whole team altogether," before citing that the move has been pondered for several months. They've also indicated their next jungler is lined up, pending Riot approval.
Update on our roster : https://t.co/vmeKcUGlXp

— Unicorns Of Love (@UnicornsOfLove) November 26, 2016
They continued: "Despite Move being a skilled and smart player able to constantly deliver a solid performance and an excellent teammate, we believe it can be possible for the team to play even better with another jungler. It is always a complicated situation to part ways with a friend for business reasons, and even if our brains are clear, our hearts are heavy."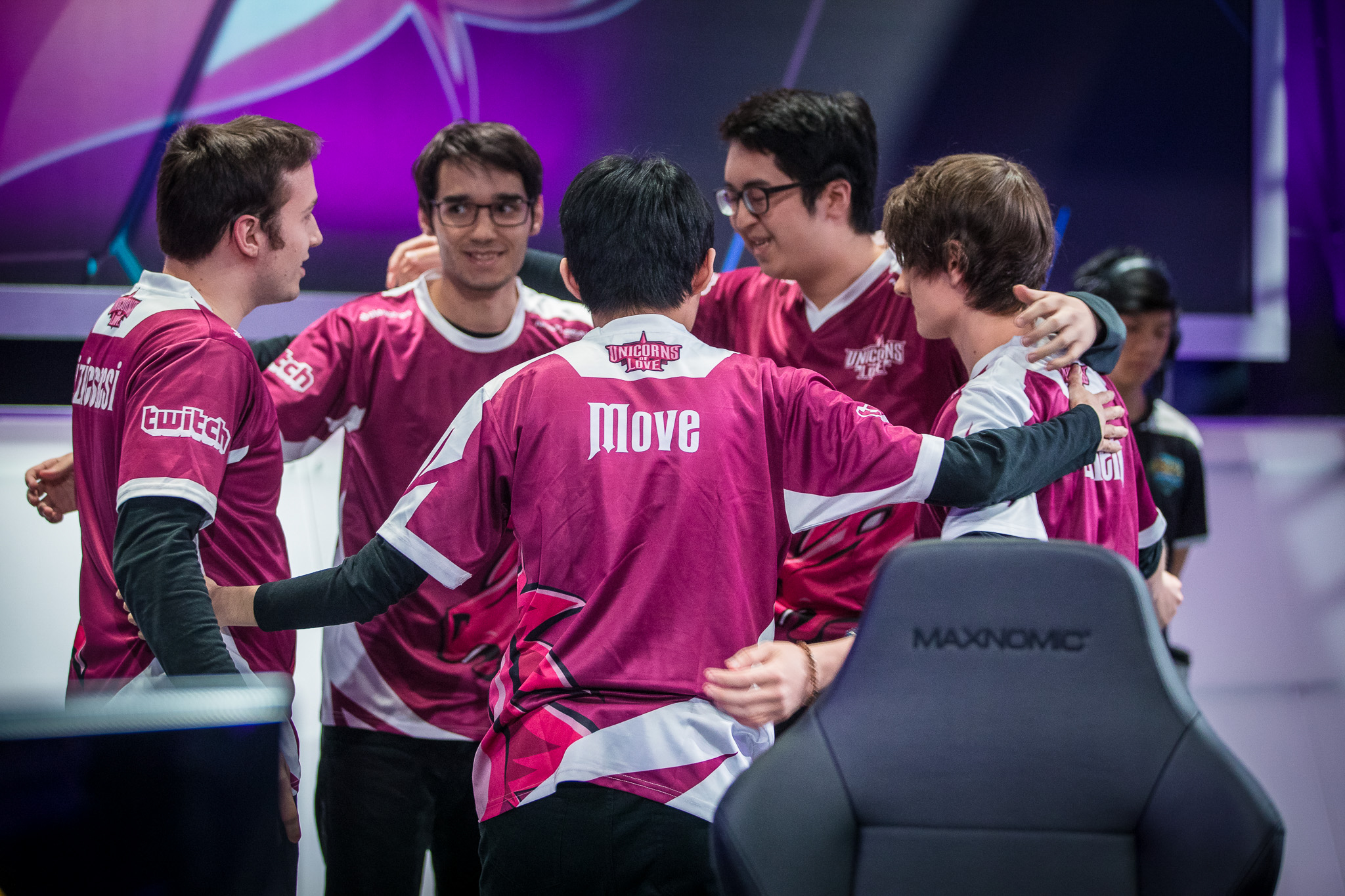 Move, alongside Fabian "Exileh" Schubert and Kim "Veritas" Kyoung-min, had joined Unicorns of Love one year after he was crowned North America's Outstanding Rookie as part of a mid-season renovation. Together, the revamped Unicorns placed fourth in the Summer Split Playoffs, came one best-of-five with Splyce away from qualifying for Worlds and stood victorious at the Intel Extreme Masters in Oakland less than a week ago.
The 22-year-old Korean native will spend his time looking for his next opportunity, telling Esports Edition that his preference is to remain in Europe or return to North America.