Gen.G – a global esports organisation that competes in multiple titles – was officially born in May of this year, when KSV eSports decided to rebrand its entire identity as a way of starting anew. Based in both Los Angeles and Seoul, South Korea, KSV was an abbreviation of "Korea – Silicon Valley" as a way of symbolizing the organisation's combination of Silicon Valley's technology and Korea's well-established esports talent.
Then, in May, the organisation decided to shed old skin and adopt an entirely new name, logo, and set of standards. Explaining at the time of the change, Kevin Chou, CEO of Gen.G expressed that the new identity "fully represents [their] vision to set the gold standard for the global esports industry." He went on to say that the organisation was "bridging the gap between east and west".
There has to be downsides to completely renovating an organisation, especially when it's fully established and well-known in its industry, right? Almost two months on we decided to look at whether this exercise was a success in the grand scheme of things, or if it was a bad move.
Housing teams in popular titles League of Legends, PlayerUnknown's Battlegrounds and Heroes of the Storm, KSV was easily recognizable in the communities surrounding those particular games – was replacing such a brand with something entirely new a good move in the eyes of those behind the decision? We spoke to Arnold Hur, Chief Growth Officer of Gen.G about it.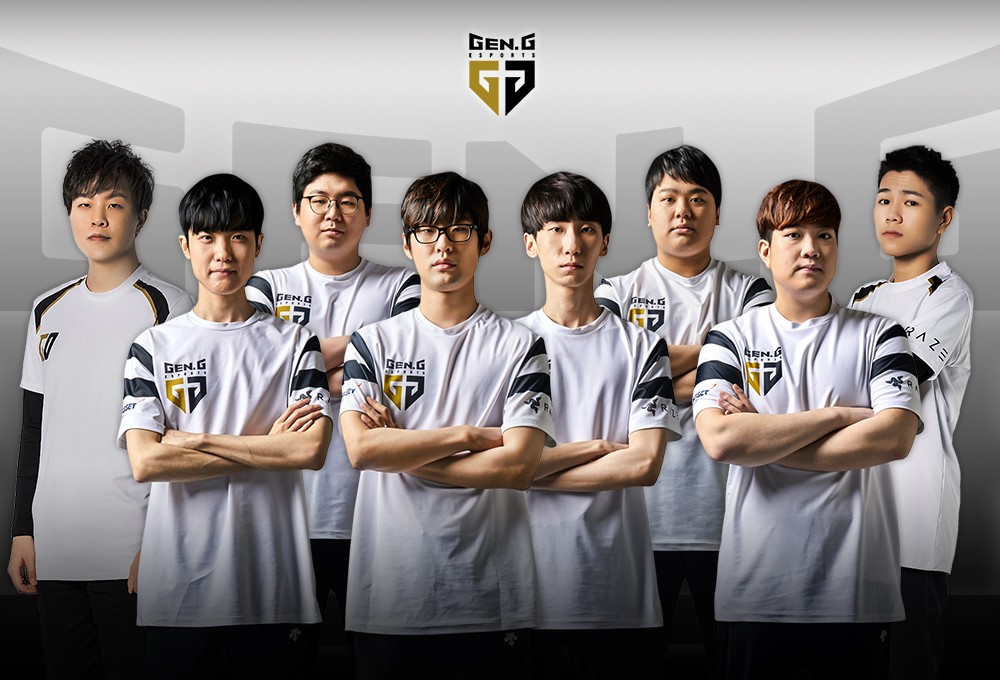 ---
In the announcement of the rebrand from KSV eSports to Gen.G, it was said that the new identity signifies a "gold standard of excellence in global esports". What have you done different besides changing the organisation's name and logo to establish this standard?
We have always strived to set the "gold standard" for esports, and most fans will probably see some news about our incredible players and top tier coaching staff, but there's quite a lot that we're doing under the hood as well.
We work with nutritionists and physical therapists to help players be healthy. We provide access to financial counseling so that players can take care of their finances. We also provide players with top video production and best in class global sponsors so that players can develop their own brand during their time with us.
Finally, we're going to continue to invest in infrastructure, with a new esports facility opening in the third quarter. We wanted to focus a major part of our Gen.G rebrand messaging on this concept, because it's one of the core philosophies for our organization and teams. Providing these resources and maintaining these high standards for everyone involved in the organization and everything we create, is an ideology we hope to encourage throughout the esports industry.
What was it about KSV eSports that made you think you couldn't achieve the so-called gold standard with that particular brand?
It's not that we didn't think we could achieve the gold standard as KSV eSports. The KSV name was always intended to be a placeholder as we considered what name would suit our mindset and brand.
Generation Gaming (shortened to Gen.G) reflects this new global generation of gamers where gaming has become a lifestyle. Our global focus meant that we couldn't just limit ourselves to "Korea Silicon Valley," so we rebranded under the Gen.G brand to reflect something bigger.
Since we were able to focus our name, our brand and our messages, we're now able to present the idea of setting the gold standard as Gen.G, a goal we have always been working towards.
Did you consider the potential downfalls of changing the organisation's identity? There are plenty of dangers surrounding such an exercise.
I think the biggest challenge we had was a concern about how much we wanted to reveal that we really are aiming to establish this new standard for esports. At the end of the day, a brand is built not on a name and a logo, but what you stand for as an organization and if you are actually able to deliver on it.
Does changing the entire identity of the organisation cause any problems with sponsors?
No, that wasn't an issue at all. I believe it's because we were a relatively new brand with KSV, so it was a good opportunity to make a bigger splash with our teams as they entered the most critical parts of their season, giving them a new look to finish out the season.
How would you quantify a successful rebrand?
I think it's tough to quantify these things. You can qualitatively see if people buy into the brand initially and over time, but the real test will be up to our team, coaches, and staff to consistently deliver on our goals.
Do you think the rebrand has been a success so far?
We were pleasantly surprised how much people liked the new brand. In fact, recently, we even had a few celebrities spotted wearing our jersey / hat on shows and in public. We don't pay for influencers, so we were shocked that some of these big names in both Korea and America were excited about us.
---
Gen.G isn't the only organisation to ditch its old identity in place of something new and (hopefully) improved as of late. Early in June of this year, Phoenix1 – an organisation that once housed a team in the NA LCS – announced that it was rebranding itself to Sentinels.
The organisation's reasoning behind this exercise was to "shift the position of the organisation," according to founder Rob Moore. "We're turning a brand into a network. A network of connected, vigilant gamers who can really get behind our players."
Much like with Gen.G, it's yet to be seen if Sentinels's recent rebranding will prove to be a success or a detriment – and it's definitely worth keeping an eye on in the both the near and distant future.