Phoenix1 has officially claimed the second of two NA LCS spots made available after Riot forced Renegades and Team Impulse to exit the LCS. The organization recently shared their seven-man starting roster to ESPN's Tyler Erzberger. Here's what it looks like:
Phoenix1 Roster for 2016 NA LCS Summer Split
Top: Derek "zig" Shao and Brandon "Brandini" Chen
Jungle: Rami "Inori" Charagh
Mid: Andrew "Slooshi" Pham and Junsik "Pirean" Choi
ADC: Brandon "Mash" Phan
Support: Austin "Gate" Yu
Coaching Staff
Head coach: Charlie Lipsie
Team manager: Saparino
General manager: Eric Ma
Team Owners
Rob Moore, Vice Chairman of Paramount Pictures.
Jack Giarraputo, Film Producer you may know from The Waterboy, 50 First Dates, or Grown Ups 2.
Michael Moore, (son of Rob Moore), Managing Partner.
Building an LCS Team in 10 Days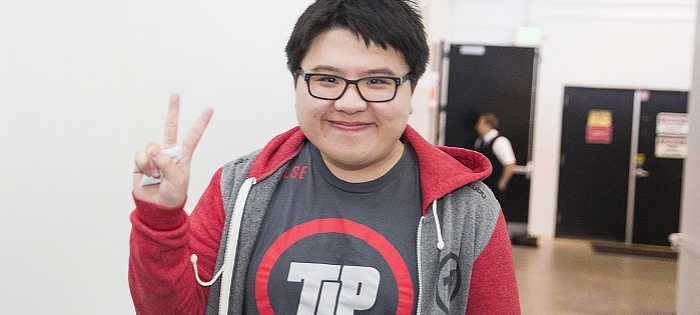 Phoenix1 will enter the NA LCS Summer split with the worst roster in the league. You can't candy coat the fact that this roster looks like it belongs in the Challenger Series, and even then Phoenix1 would struggle to compete against top teams.
Expectations should be tempered because the organization had a grand total of 10 days to decide whether or not they wanted to buy the LCS spot and then frantically assemble a roster. The roster looks rushed, but the other 9 NA LCS teams don't care. Once 2 teams enter Summoner's Rift, all that matters is who comes out on top.
Expectations for Phoenix1
This is a team we will likely see fighting for their life in the relegation tournament at the end of the split. Even still, that doesn't mean Summer is a complete waste for the rookies players looking to make a name for themselves. Jungler Inori, along with top lane players zig and Brandini, will be looking to bring their skills to the stage for the first time.
Although you can never say never, it seems unlikely a Phoenix1 rookie will make waves the same way that someone like TL Dardoch did last split. Dardoch was a known talent who entered the LCS after tearing up the Challenger Series. None of Inori, zig, or Brandini has had the same hype behind them at any point of their careers.
One thing is for sure; Phoenix1 won't be a team burdened by expectations. This team will have an opportunity to pull off an upset victory in virtually every game they play. Stealing a couple wins away from better teams and having fun along the way would mean a successful season for Phoenix1.