It finally happened. After replacing Inferno in the Active Duty map rotation, the entirely remodeled Nuke (Newke) has arrived on LAN.
The first two maps in the best-of-three grand finals between OpTic Gaming (OG) and Tempo Storm at MLG's North American Minor were hotly contested affairs, with Tempo Storm securing a 16 – 13 win on Dust 2 before OpTic responded with a 16 – 13 victory of their own on the second map, Train.
Although Nuke had been vetoed frequently throughout the tournament, this was not the case in the finals–the third map between OG and Tempo Storm was picked randomly out of the maps that remained following the veto process. And, much to my own delight, it was Nuke.
OpTic, starting on the Terrorist side, managed to secure the pistol round and, despite taking heavy casualties from the upgraded pistols of Tempo Storm, won the ensuing anti-ecos.
From there, Tempo Storm showed off a dominant Counter-Terrorist side, winning seven straight rounds before OpTic were able to respond with a well-earned round win of their own, which quickly snowballed into a successful streak of victories over the Brazilian defense. The half ended 8 – 7 in favor of Tempo Storm. Following a weekend of remarkable Counter-Terrorist sides from OG, the trend continued after the teams switched sides. OpTic would eventually claim the map–and series–with a 16 – 12 scoreline on Nuke.
New Newke, New Gameplay
Newke has been out for a while now. I've waited to dive into any heavier analysis of the map until now–I wanted to see how professional teams would play it in a LAN environment instead of taking my experiences playing the map in PUGs and MM as gospel.
Nothing here is definitive or, for that matter, necessarily 'correct.' It's also far from comprehensive. I'm always ready to be proved wrong, so feel free to hit me up on Twitter with your harshest criticism–I'll welcome it gladly.
Toxic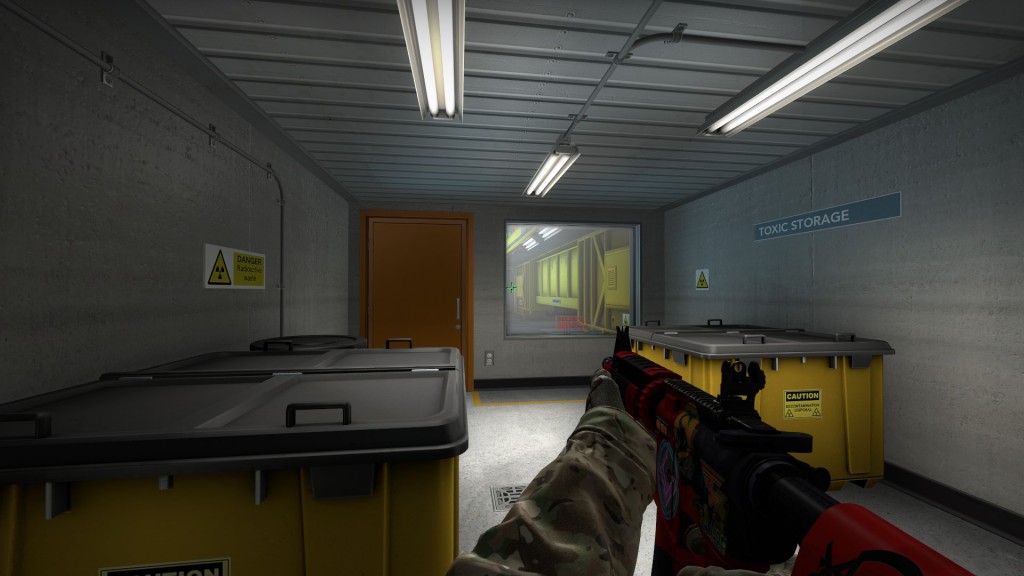 On old Nuke, Toxic functioned as a gimmicky hiding spot for Terrorists–the only 'smart' choice to make if you found yourself in Toxic was to wait out the slowly ticking bomb timer while hoping you remained concealed long enough to prevent the inevitable defuse. On Newke, however, it's a far more dynamic element of the map–the addition of a window, as well as the change in location give the player inside more freedom to choose whether or not they want to proactively engage the enemy in an aim duel.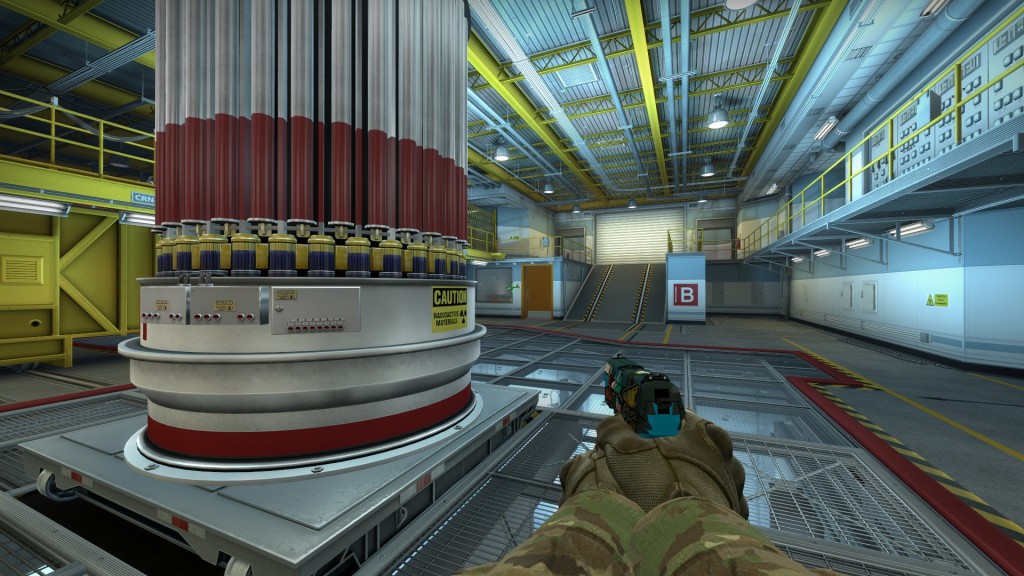 Outside
Gaining control of Outside has always been an effective approach for the Terrorist side on every iteration of Nuke, and with the addition of the Catwalk from Marshmallow to Heaven, this is even more true on Newke than its predecessor.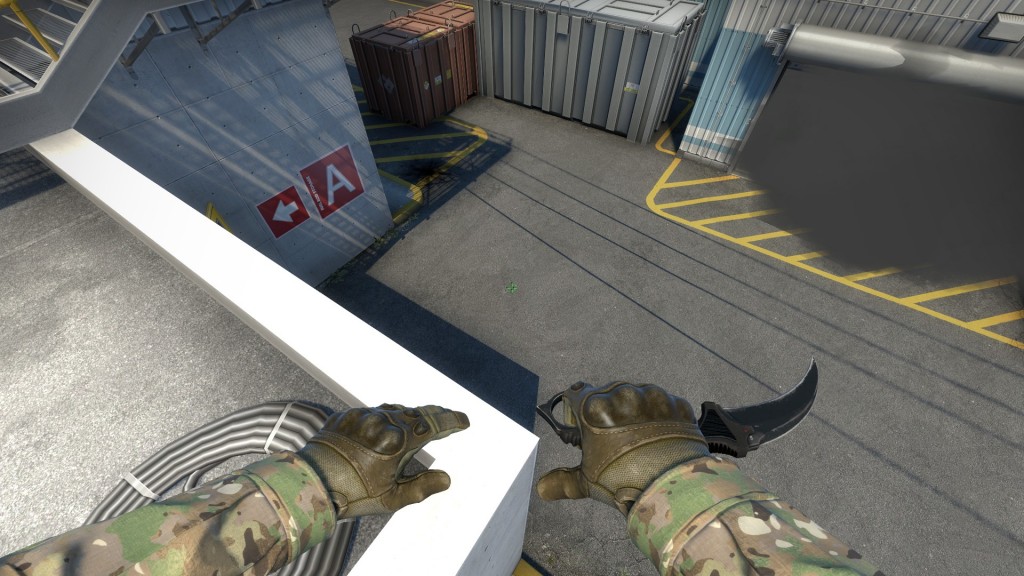 Since CTs can no longer control the entirety of the Outside area by placing a single AWPer in Big Garage, you'll notice that it's more common for Ts to be 'allowed' to push up to T Red. Most early round aim duels in the Outside area of old Nuke took place between two competing AWPers. With this increased real estate, the entirety of Outside now functions as a staging ground for firefights.
Squeaky
Much like on old Nuke, this appropriately named entrance offers Terrorists the fastest possible route to the B bombsite through the vent system.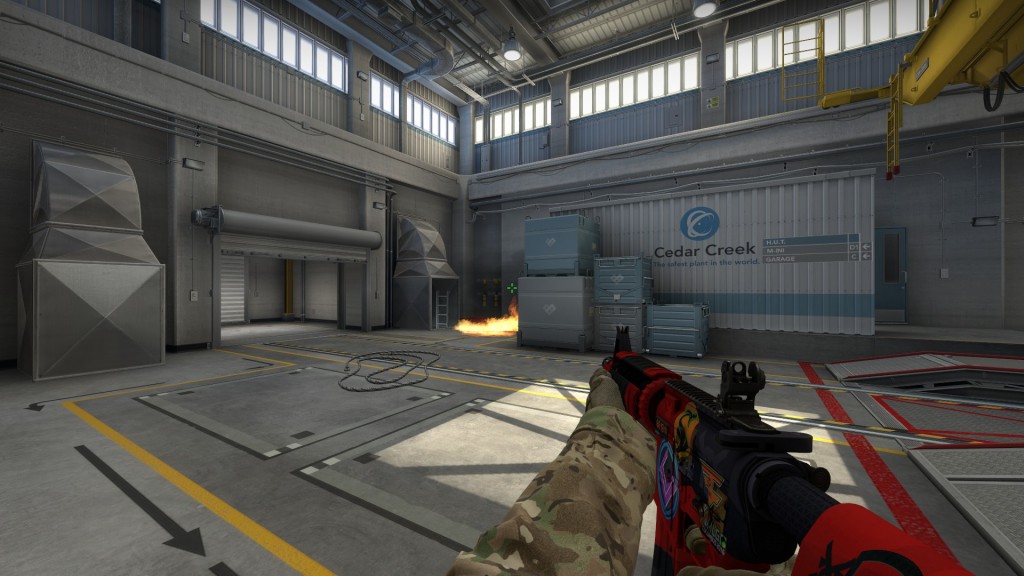 Given that CTs can no longer play in the Rafters above Squeaky, it's no longer completely stupid for Terrorists to try and attack A site from this approach later in the round. The "vent dive," besides being one of the greatest PUG strats ever invented, remains a useful way for Terrorists to net their team a bomb plant.
Closing Thoughts
The meta on Newke is not even in its infancy yet–this is the first LAN event that the newest addition to the Active Duty map pool has even been played. So, please, for my own peace of mind, take all of this with a grain of salt.
The match between OpTic and Tempo Storm brought to mind the All-Star Game at MLG Columbus 2016–it was, at the end of the day, an interesting showmatch between two rising stars. The true prize up for grabs over the weekend was a route for teams to eventually qualify for the next Major, ESL One Cologne. By placing first and second, both teams guaranteed a spot at the Major Qualifiers, where they will battle for their right to compete at the largest and most important event that Counter-Strike has to offer.