I was originally going to title this article "Man Burns Himself to Death in Front of Horrified Crowd at DreamHack Austin." And then I debated going with "Streamer Realizes He Is His Own Worst Enemy On Stage In Front of Thousands of Fans."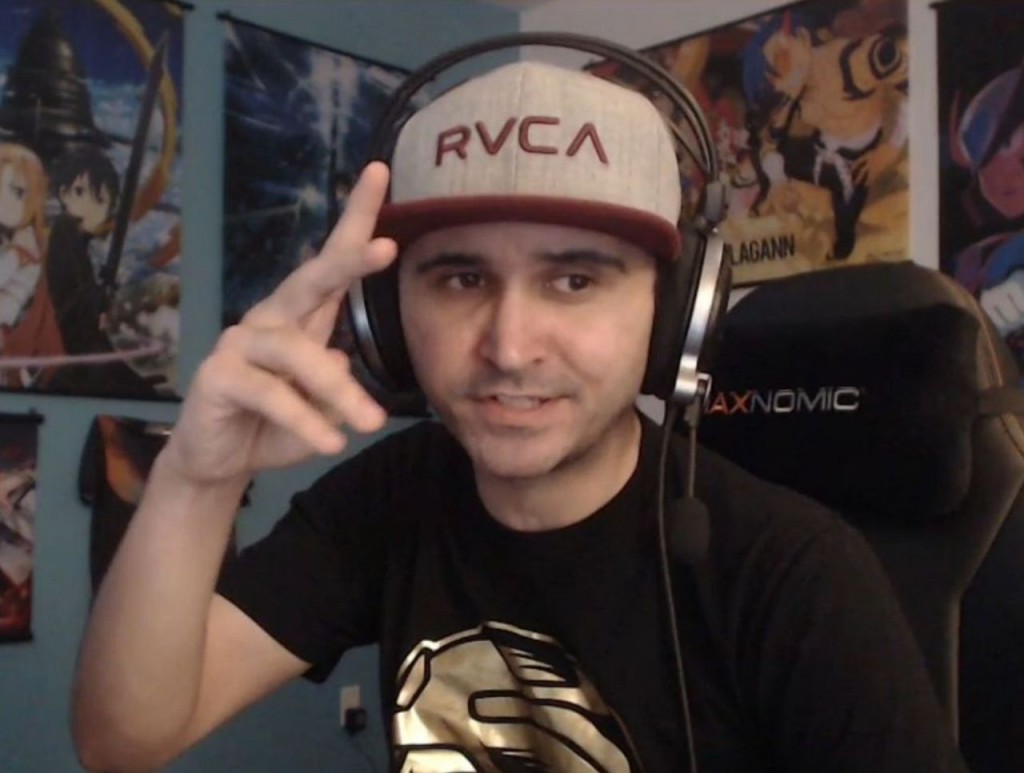 None of this is important. What is important, however, is that May 7th will forever be remembered as the day that Summit1G, popular North American CS:GO streaming personality and ex-professional player,  lost a 1 v 0 at a $100,000 LAN.
There's no graceful segue that can do the clip justice. Roll the tape, boys.
Take a moment. Watch it again. And again. And then one more time. Watch the excitement on his face–the brief moment of euphoria visible on Summit's face as he knows that he, and he alone, has won the map for his team. The man who many have doubted could return to the professional scene. The man who chose streaming over competing. The man who chose a paycheck over the guys in the trenches.
And then it all comes crashing down.
The Facts
Summit1G and Ryan "fREAKAZOiD" Abadir (formerly of Cloud9) were serving as stand-ins for Splyce at DreamHack Austin, replacing Andrew "Professor_Chaos" Heintz and Abraham "abe" Fasli respectively.
Splyce, the clear underdog in their matchup against Counter Logic Gaming, had secured map point on Train, the first map in the best of three series.
It is the 27th round, and the score is 15:11 in favor of Splyce.
CLG manage to get the bomb down on the B bombsite. Frags are exchanged, leaving Summit in a 1v1 against Jacob "FugLy" Medina.
Summit tosses a Molotov in front of the bomb train, attempting to flush out FugLy.
Summit wins his gunfight against FugLy, surviving on 40 HP and presumably winning the round–and map–for his team.
Summit begins to celebrate, the casters begin to celebrate, and the stream starts playing their celebration music.
As Summit walks towards the bomb to defuse it and 'confirm' the round win, something goes terribly, horribly wrong.
Summit1G steps into the fire.
Summit1G burns to death in the fire, and CLG win the round.
Splyce goes on to lose the map in overtime to CLG. The final score is 16:19.
Splyce loses the best-of-three series against CLG without picking up a single map.
NotLikeThis
There's no skirting around how badly Summit messed up, but I feel genuinely bad for the guy, so I'll be as gentle as possible. Outside of 'missing your shots,' there isn't a lot you can at the professional level that would make you directly and undeniably personally responsible for losing a round. All round losses are a combination of multiple players making multiple mistakes–one player gets picked, another overpeeks or reveals their position, and the result is a domino effect of sorts.
This, however, is not one of those times–the round loss was entirely Summit's fault. And, by extension, Splyce's map loss against CLG was his fault. Assuming that CLG would still win the second map, who knows what would have happened if they had moved on to a third map?
Summit took to Twitter after the first map was over, posting this:
People always ask me what the most embarrassing thing that's ever happened to me was. Well now I can answer it.

— summit1g (@summit1g) May 7, 2016
If we lose this bo3 I'm never playing competitive cs again.

— summit1g (@summit1g) May 7, 2016
My apologies to @SplycePro for fucking everything up, awesome dudes and all played insane.

— summit1g (@summit1g) May 7, 2016
The professional Counter-Strike scene enjoyed an occasionally savage, mostly well-intentioned, and fairly hilarious discussion about Summit's livestreamed failure on Twitter in the hours that followed.
To be fair, summit probably turned to look at twitch chat 🙁

— Jason O'Toole (@OnFireMoses) May 7, 2016
@summit1g pic.twitter.com/soHRgliyWn

— matt (@mattcheney_) May 7, 2016
@summit1g When summit leaves the venue pic.twitter.com/GKY5VC5CwG

— Dannyy (@Dannysterr) May 7, 2016
@summit1g #CSGO pic.twitter.com/rewmvZPS5t

— BAM! (@n0m_b) May 7, 2016
NA Defuse

— Finn Andersen (@karriganCSGO) May 7, 2016
https://twitter.com/LG_FalleN/status/729040329718923265
BRUH @summit1g ACTUALLY WALKED THROUGH FIRE LMAO

— Daniil Teslenko (@ZeusCS_GO) May 7, 2016
Paging Summit to the Burn Ward?
While Summit seems to have accepted the fact that the world will never forget this, plenty of professional players were quick to voice their support for him, perhaps wary of the community going overboard with harsh criticism.
@summit1g no way! You are doing fine. This was unlucky and could have happened with any of us

— Gabriel FalleN T. (@FalleNCS) May 7, 2016
In his post-game interview, Josh "jdm64" Marzano of CLG was quick to mention that he has made similar mistakes in the past–all pro players have, in fact.
The real winner? Natus Vincere's master tactician Danylo "Zeus" Teslenko, who made a joke about his own death-by-molotov over Twitter several days before DreamHack Austin–in hindsight, the tweet in question raises questions about whether or not Na'Vi have a prophet of doom on their roster:
I'm dead pic.twitter.com/XuCwM8MpBx

— Daniil Teslenko (@ZeusCS_GO) May 7, 2016
Let's get some commemorative 1Gs up in chat.
Looking for something else that's straight fire? Make you follow Esports Edition on Twitter for the latest and greatest in all things gaming.