The feel-good story of Worlds 2016 has officially come to an end with the elimination of Wildcard/CIS team Albus NoX Luna. ANX were eliminated in the knockout stage where H2K swept them 3-0.
Albus NoX came to Worlds with the goal of winning at single game, but with the expectations of losing them all. They were refused scrims leading up to the event by teams from major regions who didn't even deem them worthy practice partners. Then it happened. A combination of underperforming brand name teams, a creative take on objective control, and some nifty plays became the perfect storm for ANX.
Nobody in their right mind predicted ANX to beat ROX, G2, or CLG, but they did. Despite being an afterthought on anybody's list of power rankings, Albus NoX Luna advanced on to the knockout stage where they would face Europe's H2K.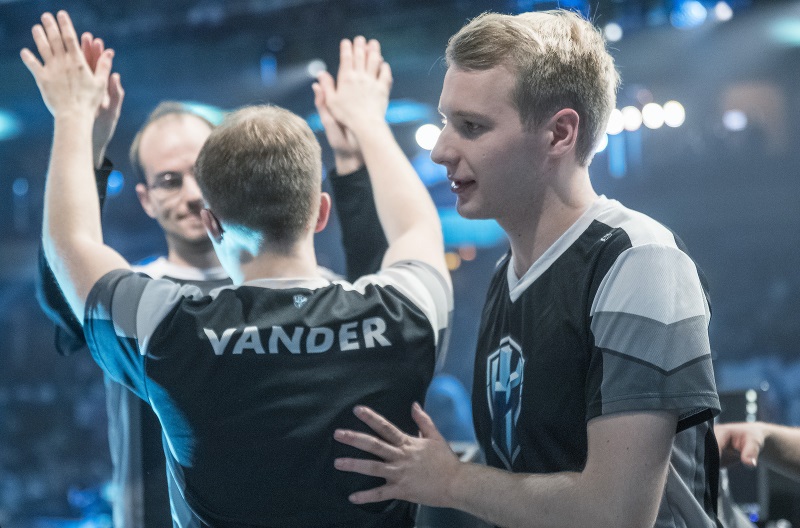 Albus NoX Luna Vs. H2K
The problem with using surprise strategies is that they become less strategically viable the more that you use them. After the conclusion of group stage, H2K was left with a lot of time to research the games ANX had played against the toughest opponents they had ever faced. Sneaking barons, solo'ing Elder Dragons… H2K now knew to be wary of these kinds of strategies.
H2K were licking their lips in preparation of this match. ANX had proven they were capable of winning games against top-tier competition, but even still, H2K is considered to be on another level. Massive upsets that seem unbelievable (ANX versus ROX) are pure magic when they happen, but they don't happen 9/10 games. H2K was ready, armed with probability, to take on ANX in a best-of-5.
As much as I want to tell you this game was a back-and-fourth bloodbath that had ANX take a couple games off H2K using completely standard play, I can't. H2K completely crushed ANX in 3 games. H2K proved to be too strong in every lane, plus the jungle role. Rewatch the VoDs only if you're interested in seeing crisp Lee Sin play by Jankos, or a clean Jayce by Odoamne.
Semi finals time 2v2 no jungle ganks

— FORG1VEN (@FORG1VENGRE) October 17, 2016
H2K now advances to the semi-finals where they will face Samsung Galaxy on October 22nd at 6PM EST.