ZywOo, a Rising Star
It is impossible to ignore the brilliant performance that Mathieu 'ZywOo' Herbaut has put on in 2019 so far. He is without a doubt the best up and coming star in CS:GO history, and this is only the beginning. We are just six months into 2019, the first year the 18 year old has had the chance to truly compete at a top level, and he already has two MVP awards. With the help of his seemingly perfect AWPing abilities, Vitality has taken home three trophies for the French org. Including a dominant ECS Season 7 Finals run that left the young star with an outstanding rating of 1.41. Their victory in London made Vitality the first French team to of won a premier LAN event since DreamHack Masters Malmo in 2017, and the first to win a season of ECS since season one in 2016. All of this has been thanks to ZywOo, their seemingly unstoppable superhero.
The French scene is known not just for their refusal to part ways with one another, but for  raising some of the most talented players that CS:GO has seen. Including legends such as AWPer Kenny 'kennyS' Schrub, and star rifler Richard 'shox' Papillon. However, ZywOo is an entirely different beast, and has already set himself apart from any French star that has touched Counter-Strike: Global-Offensive. With the way things have gone, seeing him finish as a top five player in the world in 2019 at just 18 is becoming more and more likely. With Vitality, the young prodigy has attended seven LAN tournaments, and currently boasts a rating of 1.32. During this time he has only stooped below a 1.00 rating on 12 offline maps, most of which have taken place against some of the best teams in the world.

ZywOo's Growth
ZywOos name has been tossed around left and right this year, and he is definitely giving a few of the older French stars a run for their money. In an interview that Rivalry did with KennyS, the AWPing legend talked about how ZywOo is "…indeed a rising star. But it's more like someone I want to beat. It's more like competition. He's pushing me to be better." We are only eight months into what many would consider his rookie year, his first time playing against the best of the best consistently, and the growth he has shown has been above and beyond expectations.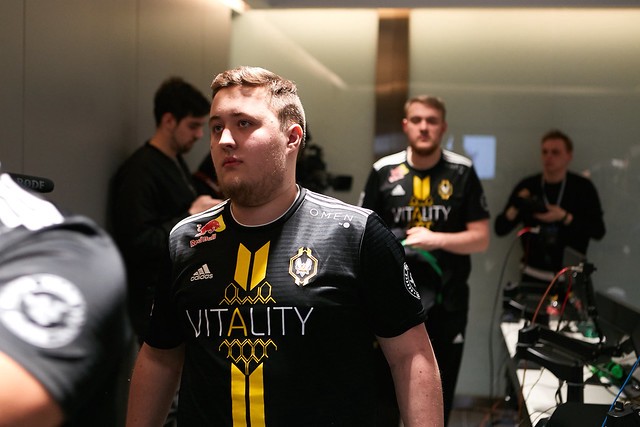 Coming into Vitality, it was clear that Mathieu was incredibly gifted in the individual skill department, but he lacked a sense of team play. He was, and still is, a young stud who isn't scared to take any fight and is confident in every ballsy move he makes. It is exactly what makes him so unpredictable and hard to kill, but starting out ZywOo's aggression left his teammates unsure of where to be looking themselves because of how rapidly he was moving around the map. He would constantly be re-peaking angles and it was almost as if he was so caught up in the moment that he would forget he had teammates around him that were capable of watching connector while he held palace, or construction while he watched monster. Looking at his games now, the young AWPer still holds that same aggressive play style but is doing so in a more coordinated fashion. He can still be seen pushing smokes and making crazy flickshots, but is no longer frantically looking around and is confident that his team will be there to back him up. This confidence, having a team around him that keeps him alive, makes him an even more dangerous weapon. Giving him the ability to focus solely on getting the key entry frag or the kill needed to start a retake. It is clear that he has adapted very quickly to what the veterans on Vitality have taught him and has learned how to be an unpredictable force while also giving his teammates space to do their own jobs.
Looking Forward
ZywOo's career has taken off at a rapid pace and he is just getting started. Vitality has three big LAN events coming up, ESL One Cologne, IEM Chicago, and the StarLadder Major. All opportunities for the young AWPer to shine and solidify himself as the best player that French CS, maybe even the entire scene has seen.