Since the end of the IEM Katowice Major, Counter-Strike: Global Offensive teams have been making moves left and right. From new orgs like GamerLegion entering the scene to Mousesports revamping their long standing roster, it's been quite the rollercoaster. Most recently we saw HellRaisers pick up Christian 'loWel' Garcia Antoran from Movistar Riders. The org had been in search of a new player since the benching of  Bence 'DeadFox' Böröcz and will more then likely be using the 22 year old to fill a more support like role for their roster.

loWel History
loWel had been with Movistar Riders since the team's creation in July of 2018. He attended just two international events with the org, including the most recent WESG Finals. An event that reaped little reward for them and resulted in a 17-23rd place finish. Movistar Riders struggled to compete against any team outside of the T2/3 levels and only had 10 LAN games recorded with the 22 year old. With no games recorded against even the top 30 teams in the world while on Movistar Riders, loWel hasn't had to play at a premier level since joining Dignitas for a short period of time in 2017. He may have topped the leaderboards while playing with his fellow Spaniards during the past year, but it seems unlikely he will do the same for HellRaisers.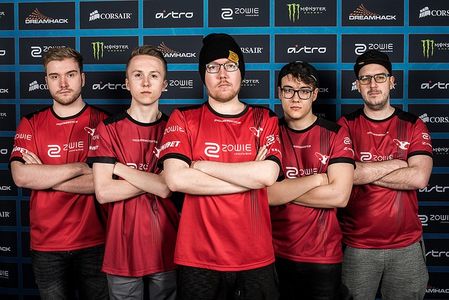 One positive is that loWel will be reuniting with his former mousesports teammate Tomáš "oskar" Šťastný and former coach, Sergey "lmbt" Bezhanov. The trio played under the same org for a large chunk of 2017. However, mousesports' success with loWel came before oskar was on the roster with him. He started out his time with the organization with a top four ranking during ESL Pro League Season 4, and top eight at ELEAGUE Season 2. However, like loWel's Movistar Riders lineup, they failed to perform in any type of LAN setting. Of the eight offline tournaments that loWel and oskar played together, only one resulted in 3-4th place finish. Despite it being a DreamHack Open event, they did impress. Especially since they were coming in as one of the underdog teams. They defeated both Heroic and Natus Vincere to go 2-0 in groups before losing 2-1 to G2. Their small run sparked a bit of hope for the lineup, but yet again didn't put any fire under their feet. They followed up their 3-4th place finish with two 5th-6th place ones.
In the end, the mousesports roster that included these two was average at best in the T1 scene and the org didn't win a single LAN event during any iteration of their rosters that included loWel. Not that this was his fault entirely, but there are only so many times a team can re-build without results before beginning to remove their rosters core players. Which in this case ended up being loWel, and shortly after, long standing member Denis 'denis' Howell.

Looking Forward
We have yet to see the new HellRaisers lineup play with loWel, but looking at his most recent teams he has stuck to a more support style of play. For example, on Movistar Riders he was almost always the one setting people up with flashes and smokes. Whether that be smoking off window on Mirage so his team could complete a mid push, or flashing in Alejandro 'mopoz' Fernández-Quejo Cano and mixwell for attempted entry frags. Despite taking on these roles that seemingly wouldn't reap very many kills, such as watching for flanking opponents while his teammates pushed a site, he still managed to get the job done. Especially on the CT-side which is where he seemed to always have the most impact. Even with his more support-like play style he has always managed to be one of the leading fragging powers of the various lineups he's been apart of. Whether that be on Penta or his most recent team. Since he is more than likely taking on a support role for HellRaisers he should in theory fit nicely within the roster. LoWel may not be the top fragger on the team, but his ability to do a bit of both roles will benefit him and his fellow teammates.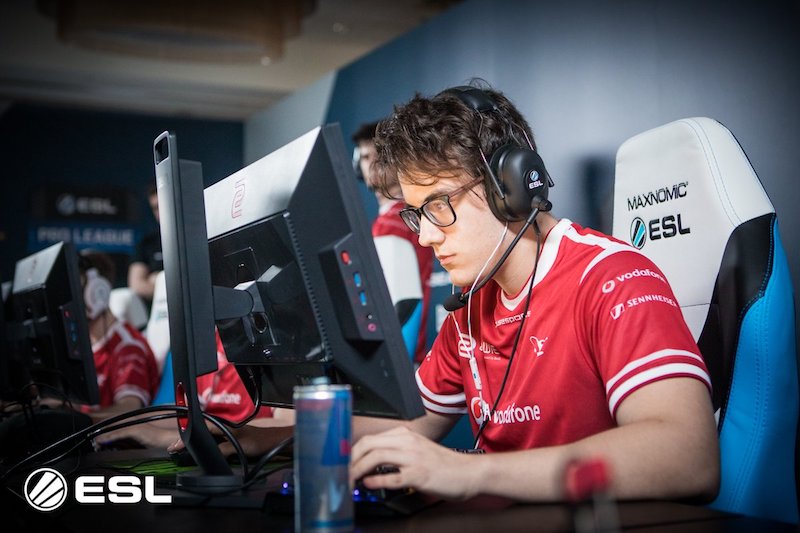 My main concern is whether or not this will just turn out to be another one of his failed attempts to compete at a higher level. It's clear that overall he cannot only be that anchor player who can create openings for his team, but a key factor in closing out rounds and keeping control of bombsites. Sadly, every time he has tried to bring this into bigger name orgs, such as Dignitas or mousesports, it has failed. Obviously HellRaisers aren't at the top of the T1 food chain by any means, but as of right now their next event will be ESL Pro League Season 9, which is now taking place offline. Right now they are in a group with Astralis, BIG, and ex-3DMAX, so straight off the bat loWel is already being put in a position where he has to perform against the best teams in the world. A task that many have failed at in the past, but seeing as HellRaisers are attending events like EPL, we can get a good idea at what kind of tournaments they'll be attending in the future. LoWel won't be expected to compete at a MDL or local Spaniard event level, but he will be expected to potentially compete at a DreamHack level or even Major level if HellRaisers pursue that path. Something he hasn't had the chance to do for well over a year.
Conclusion
There is no question that loWel is an experienced player, and should be able to cover the support role responsibilities that will be expected of him. However, this is also a move that leaves HellRaisers with far less firepower then before. HellRaisers journey with the 22 year old Spaniard begins with their first week of ESL Pro League Season 9 and will give us a chance to finally see what Kirill 'ANGE1' Karasiow have been practicing behind closed doors.