Ali 'Jame' Djami, a 20 year old Russian CS:GO player is entering his third year of competitive play on a very high note. So far he has averaged an overall rating of 1.30 across 105 maps and a rating of 1.16 across 26 LAN maps. AVANGAR are very indecisive when it comes to who is the IGL of their team, in a interview HLTV did with Alexey "qikert" Golubev at the CIS Minor he stated that:

"…Also, we are switching in-game leaders often. Sometimes I am the in-game leader, sometimes Jame, but at this Minor and previously in Chicago and in Abu Dhabi, it was Jame, he has been in-game leading for three or four months. But it's always changing."

Jame and AVANGAR
Ali 'Jame' Djami isn't always the leader of the Kazakh roster, but when he is, he still manages to bring much needed firepower to every single game they play. The primarily Kazakhstani team has competed in four LAN based events in 2019; the CIS Minor, IEM Katowice 2019, and DreamHack Open Rio 2019. Although the CIS Minor is more of a qualifier then a LAN tournament, it is still important to note when discussing the success Ali 'Jame' Djami has had this year. Overall he has done incredibly well, maintaining the same high level of play across the board, even with the addition of Sanjar 'SANJI' Kuliev and removal of long time teammate Aidyn 'KrizzeN' Turlybekov. In fact, thanks to the help of SANJI, AVANGAR finally were able to claim their first ever LAN tournament win in Rio just last week.

Before we dive into the success in Rio, let's take a look at how he did during AVANGAR's Major qualification process. The Kazakh team finished in 1st place, defeating Winstrike, Spirit, pro100, and nemiga. They only lost one series to the previously mentioned Winstrike team. Jame finished as a top three player at the event, tying in rating with qikert (1.22) and just barely behind Timur 'buster' Tulepov who had a 1.23. It was clear that AVANGAR came to win, and those three especially shined to make that major spot possible. Jame was there on each map gaining entry frags and creating openings into sites for his fellow teammates to follow. One of the best things about the 20 year old is his ability to play from anywhere. Dust2 is a great example of this, a map they played in every single match up they had at the Minor. On the CT side he would constantly switch between A, mid, and B tuns. From pushing all the way into lower tuns to sneaking far into long, he switched it up with every opponent he played against. This caused his opponents to take every step with extreme caution in fear of being sniped.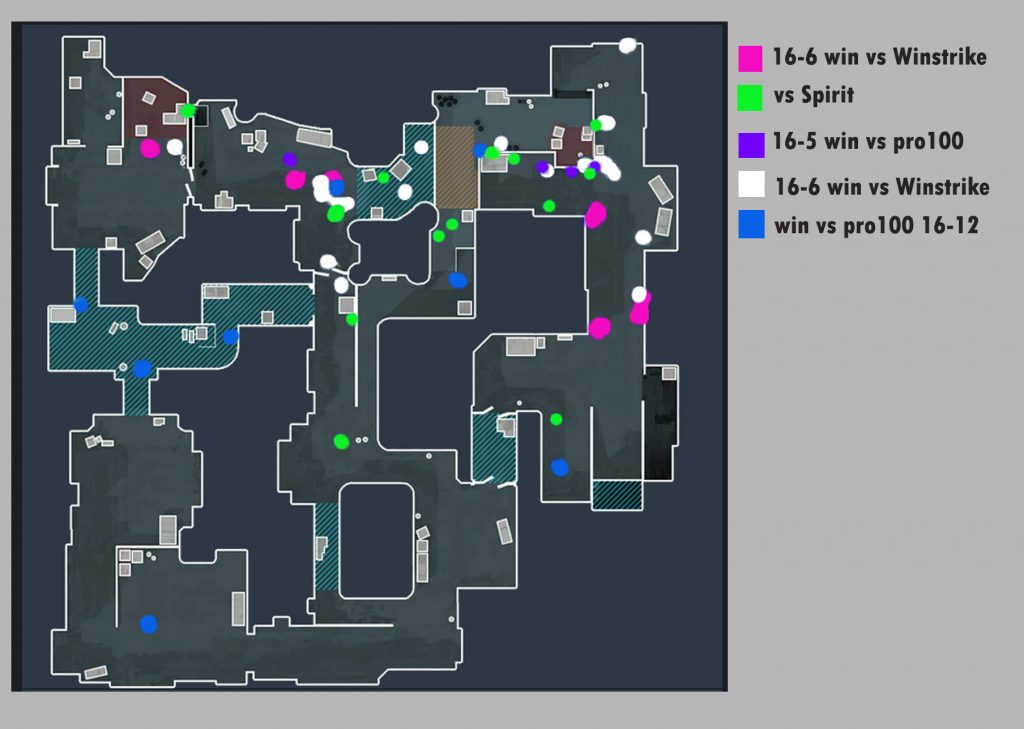 Rio
In Rio we once again saw this dominance from the young star, however this time he only got to play one game of Train. Jame finished as the second best player in attendance (unless you count Anthony 'vanity' Malaspina three map 1.31 finish) behind arguably FURIA's best player Yuri 'yuurih' Santos. This time, without the likes of qikert and buster right on his heel in terms of impact and performance, Jame was arguably the most consistent player on the team. His only "bad" games being their loss against FURIA on Vertigo and Valiance on Inferno. Grabbing opening kill after opening kill, ending 52.8% of the rounds he played throughout the tournament with more than one frag. He was a beast to say the least, and continued to show how versatile he is when it comes to positioning. We only had three maps to look at this time, but you can still see all the various locations he played from, both retaking and holding sites. From holding banana to arches, he was always there. Constantly moving and changing his positioning in order to keep that element of surprise.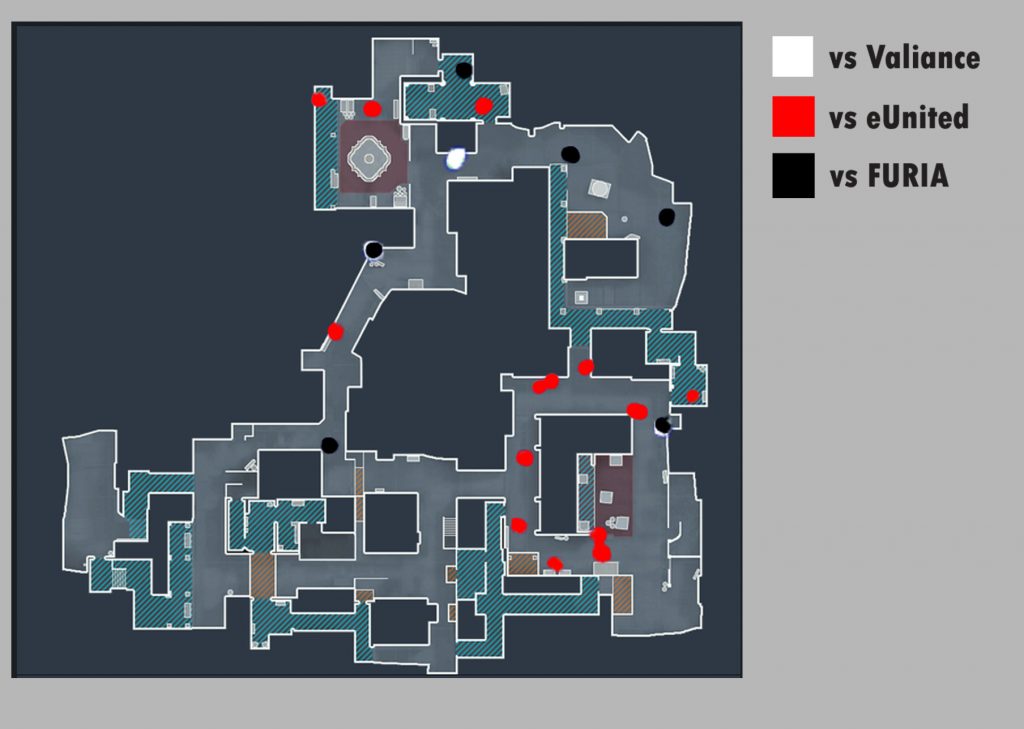 Looking Forward
The year has just begun and Jame is already on track to have the best year of his short career. It is clear the young star hasn't reached his peak yet and with ECS Season 7 week three quickly approaching we will finally be able to see him compete against top tier talent. Assuming AVANGAR beat Epsilon, they will be playing either G2 or OpTic, and it will be the perfect place for Jame to yet again prove he is the real deal. The team has already fallen twice in their journey to the ECS finals, finishing 3rd-4th during both week one and two. Despite the losses, Jame was still playing at the best of his abilities. Placing above everyone except Peter 'dupreeh' Rasmussen from Astralis in terms of individual impact and skill is no easy feat. Especially when you play and lose 0-2 to the Danish super team. The 20 year old is definitely somebody to keep on your radar as the year progresses, especially if AVANGAR start playing at big LAN events.