So far this year we have seen NRG compete at five LAN events; The IEM Katowice Americas Minor, The IEM Katowice Major, StarSeries i-League Season 7, IEM Sydney, as well as the first week of EPL. At each event there has been one player who has stood out the most for the NA org, whether they exit in the group stages or the playoffs, and that player is Vincent 'Brehze' Cayonte.
Brehze
Brehze isn't a new name in American Counter-Strike, he has been around since 2015 were he began his career playing with Obey.Alliance. But it wasn't until he joined selfless that people's heads started turning in his direction. He had been the hot topic of discussion for quite some time in NA due to his stellar online performances and NRG was the first team willing to take a shot on the young star. He struggled to perform at LAN events throughout most of 2017, but this was a problem that resided within his entire team. NRG won only 29% of their LAN games and it didn't help that they were constantly changing players. Despite these struggles Brehze continued to shine and did his best even with the odds being stacked against him.

Finally, in 2018, NRG picked up ex-CLG player Ethan 'Ethan' Arnold and former OpTic coach Chet  'ImAPet ' Singh. These two additions marked a new beginning for NRG, and Brehze finally had his chance to shine. He narrowly missed out on a HLTV top 20 finish in 2018. Vincent had grown tremendously over the year as he became a better lurker and partial entry player for the squad. It is no surprise to see that 2019 may be the year that he finally gets a spot in the top rankings. He isn't the only star on NRG, the previously mentioned Ethan and Bulgarian AWPer Tsvetelin 'CeRq' Dimitrov are forces to be reckoned with themselves, but so far in 2019 it has been the Brehze show. His numbers tell a story of their own, starting out with the Americas Minor he dominated all four opponents they faced and ended the Minor with a 1.48 rating. Granted this was against second rate teams at best, but we saw the rifler make quick work of everyone he was put up against. The Main Qualifier went pretty much the same way, NRG only had to play TyLoo, ViCi, and Winstrike to make it to the main stage. Leaving fans and spectators alike anxious and excited to see what they had in store for the real competition.
Disappointment for NRG
Sadly, the NA curse continued and NRG proved to be a disappointment. Going out 0-3 and to yet again falling to the mental block that had prevented them from success the year before. Despite losing to NiP, AVANGAR, and compLexity, Brehze still persevered. He ended all four maps played with a positive KD and averaged a rating of 1.18. He and Ethan were the only players who performed at a respectable level during the Major. Despite the teams failure, it was clear that Brehze planned on making 2019 one of the best of his career. He is no s1mple, he cant win games by himself, but his drive and dedication to the game is something that cannot be ignored. It is what has brought NRG to their 3-4th place finishes in both StarSeries and IEM Sydney and  will more then likely be the leading factor to any eventual 1st place victories the team may have in 2019.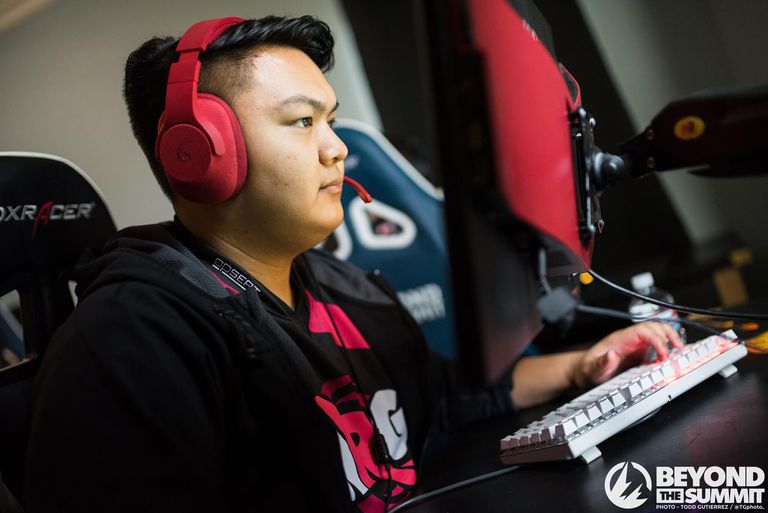 NRG's next event, StarSeries, was a long and hard battle for the NA team. Brehze had somewhat of a "slow" start. Well, if you can call having just one bad map slow, but it did take its toll on the team's success. The only maps he had a bad performance on also just so happened to be the ones NRG lost. At the end of the day, Fnatic proved to be an impossible team to conquer, and NRG were sent home before having a shot at the grand final.  Brehze wasn't the best player on NRG, in fact StarSeries was technically his worst event of 2019 thus far with a 1.14 rating. This is much lower than his LAN average of 1.27, but he still proved his worth and consistency. From lurking with Tarik 'tarik' Celik in apartments on the T side of Inferno to consistently holding down the B site on the CT side of Mirage, it is clear that Brehze is a big anchor for NRG. He may not have an incredibly flashy style of play, but he gets the job done and provides much needed rifling power to the NA team. His patient style of play may not result in a lot of crazy 4ks or hard pushes down apartments, but it does give NRG a patient rifler who knows how to hold down a bombsite and set up for the occasional perfect entry frag kill.

IEM Sydney was another successful event for the 20 year old, but his run in Australia was yet again ended by Fnatic. The Swedes have proven to be quite the challenge for NRG in recent months, and their loss in Sydney is the first time we watched Brehze truly struggle against Fnatic this year. Putting their only loss of the tournament aside, Vincent came out of the gates on fire. He quickly plowed through their first opponent, ViCi, and sported a 1.34 rating in their 2-0 against FaZe. Despite these impressive numbers, he was overshadowed by both CeRq and Ethan during their FaZe victory. But he proved his dominance in their third and final win of IEM Sydney with an incredible performance against MIBR. Ultimately leading to Brehze being ranked as the fourth best player at the event as well as the best player on NRG.

Conclusion
Despite being five months into the year, the season for NRG is still young and they have plenty of other tournaments ahead of them in 2019. Brehze has proven to be the most valuable player on the American team during this time and it wouldn't be surprising if he ended the year as the best as well. He still has a lot to learn, but it is clear with each event that passes he is adapting and perfecting his playstyle and I wouldn't be surprised if we saw his name in the HLTV Top 20 list come January of next year.