IN WIN's 303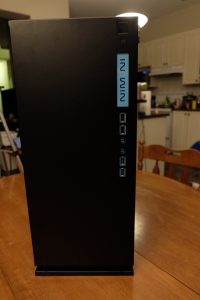 IN WIN has produced a mid-tower that combines a minimalist approach to hardware with practical design sensibilities that appeal to both PC  and gamer alike. Every aspect of the IN WIN 303 was carefully considered, from the honeycomb ventilation design on the right side of the tower to the bottom dust filter's easy access and removal.
The Highlights of the 303
1. Elegant and Sophisticated Design
This tower was meant to be displayed. The tempered glass exterior was tastefully placed on one side to showcase your computer's interior without the nitty-gritty wires and connections on display. The front panel is modern and elegant, and a soft glow emits from the control panel.
2. A 'Hands-On' Approach
The 303 features slots to mount your drives on which makes the installation and removal very easy. Accessing either side of the tower is very easy with the tempered glass hinge's ease of use on the left side and the right side's accessibility with hand screws.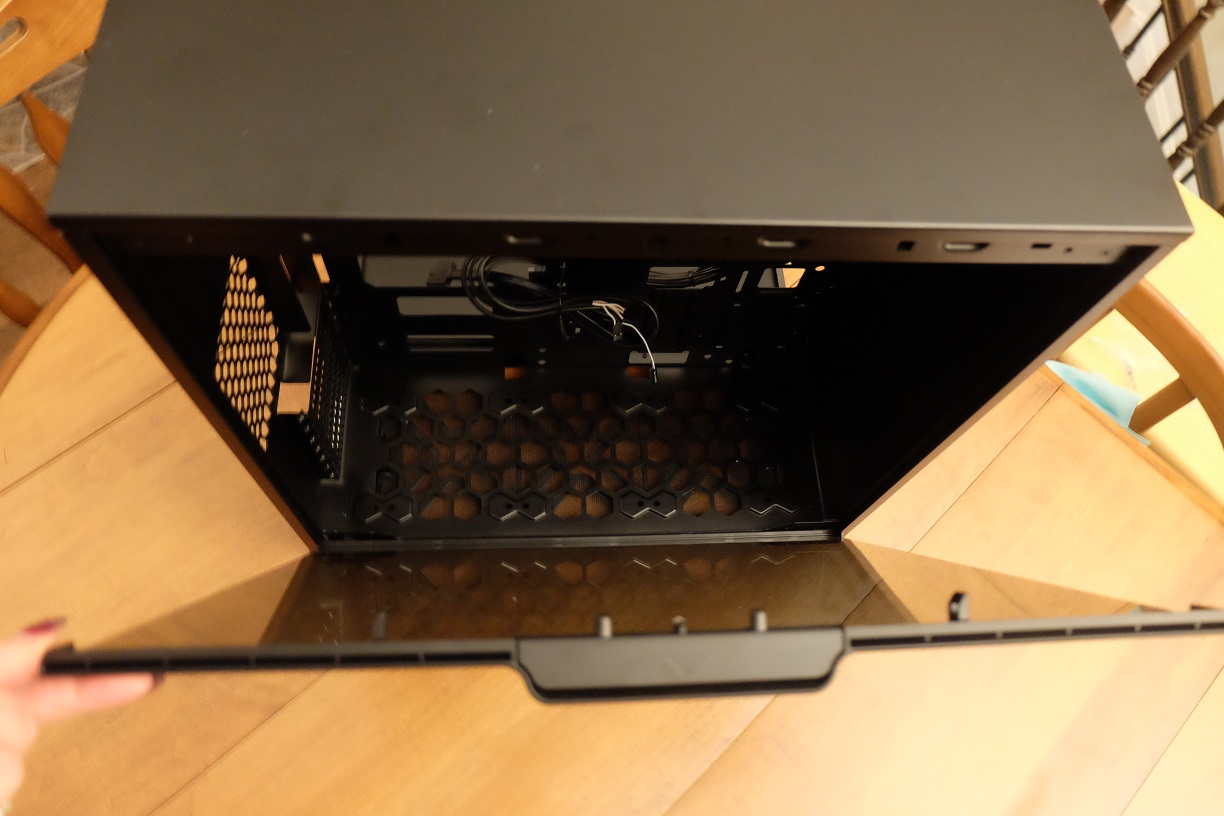 3. Ample Room for Expansion
Beyond the tempered glass, there's ample space inside for you to expand and modify your set-up. Whether you want to install a liquid cooling system or have multiple drives to install, there is enough room for you to create your ideal rig.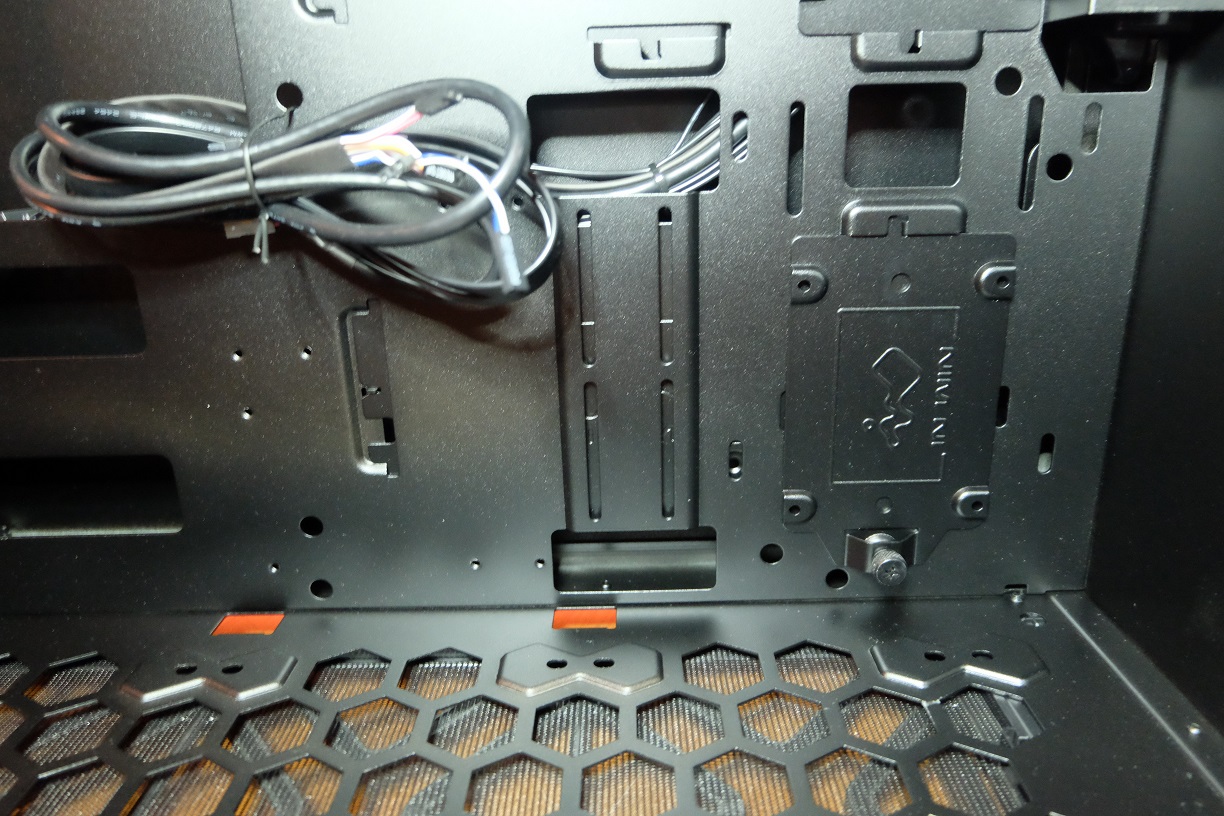 Final Thoughts
I really like the design of the 303. It's a sexy piece of hardware, and the sleek and minimalist look showcases your machine without being overly flashy. With that being said, there are a few drawbacks to the 303. It's a big tower. The 303 is not meant to be placed under the desk or hidden away.
The 303 isn't exactly easy to set-up, which is somewhat counter-intuitive considering how minimalist and simple it looks. You need to have a keen understanding of your computer's inner workings and how each of the components work together. If you're new to computers or aren't comfortable taking apart your computer to install into the 303, it's not meant for you.
If you have the budget, time, and computer competency for In Win's 303, I think it's a solid purchase. Time and budget aside, it's still a beautiful tower–complicated set-up and all.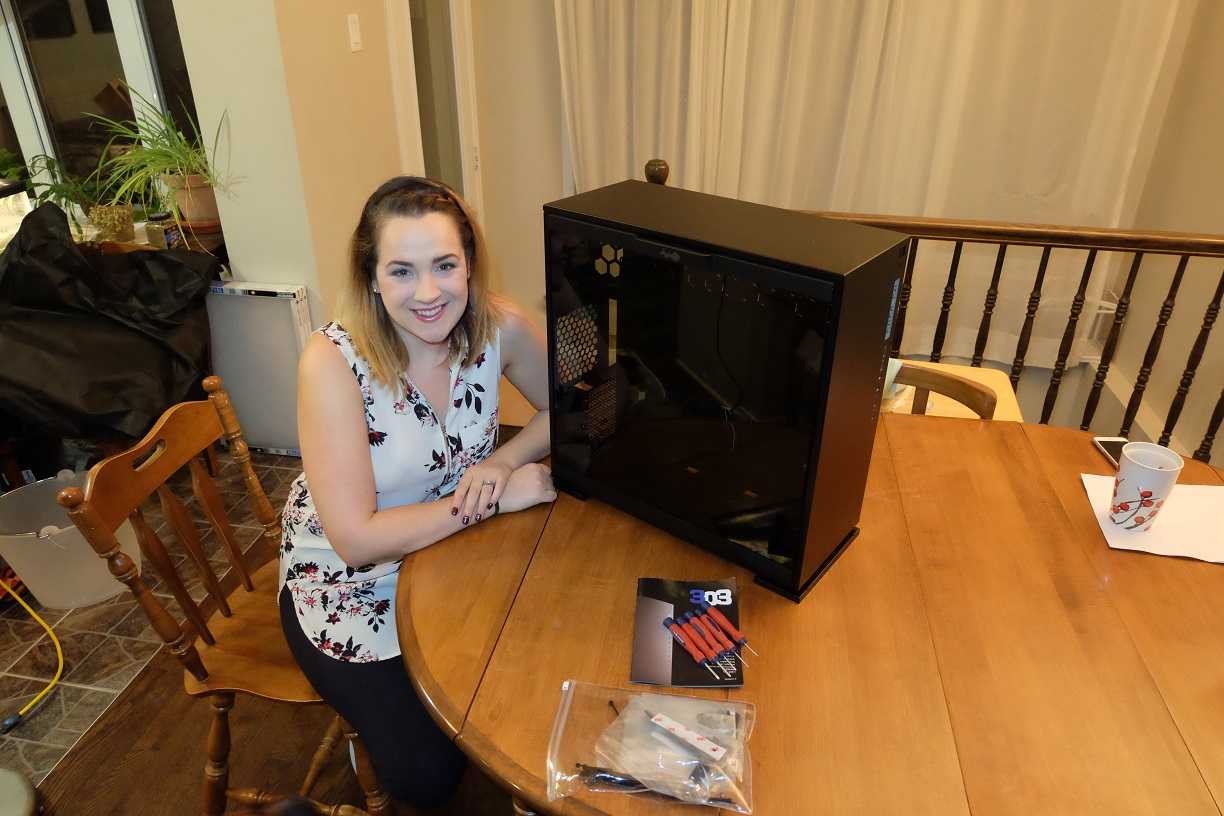 Colour: Black
Case Type: Mid Tower
Case Material: SECC, Tempered Glass
M/B Compatibility: 12" x 10.7" ATX, Micro-ATX, Mini-ITX
Expansion Slots: PCI-E x 7
Maximum Compatibility: VGA Card Length:350mm, CPU Heatsink Height :160mm
Front Ports: 2 x USB 3.0 / 2 x USB 2.0 / HD Audio
Internal Drive Bays: 2 x 3.5″ / 2 x 3.5″ / Pre-installed (Max. up to 3 bays)
Thermal Solution Compatibility: 1 x 120mm Rear Fan / 120mm Radiator / 3 x 120mm Top Fan / 360mm Radiator / 3 x 120mm Bottom Fan
Power Supply Compatibility: PSII: ATX12V – Length up to 200mm
Product Dimension: 500mm x 215mm x 480mm
(H x W x D): 500mm x 215mm x 480mm / 19.6″ x 8.4″ x 18.8″
Product Dimension  (H x W x D) with screw & handle height:  500mm x 248mm x 480mm / 19.6″ x 9.7″ x 18.8″
Package Dimension (H x W x D): 335mm x 610mm x 572mm / 13.1″ x 24″ x 22.5″
Net Weight: 10.88kg / 24lb
Gross Weight: 13.02kg / 28.7lb
Esports Edition received a review copy of the In Win 303 from the manufacturers. As with all of our reviews, the opinions in this article are our own. If you have any questions about how Esports Edition conducts hardware and/or game reviews, please read our Ethics Policy.