Last week Team Dignitas announced that BillyBoss would be playing Top Lane in the NA LCS as a replacement for SmittyJ, but there were no details regarding the duration of the switch. Today the change was made official. Though SmittyJ is listed as a substitute, he is moving out of the Dignitas house and back to Europe; Team Dignitas is unhappy with his behavior outside of Summoner's Rift.
Comparing the two players, there aren't many differences in their performances so far. SmittyJ played decently in the opening loss to NRG, but BillyBoss struggled significantly in Dignitas's quick loss to Team SoloMid over the weekend. By giving First Blood gold to Bjergsen and Hauntzer, BillyBoss empowered TSM's crowd-control chain which made grouping for picks in the early mid-game very easy.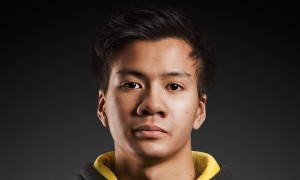 It's too early to criticize BillyBoss, and he has a favorable schedule for Week 3 as Team Dignitas takes on Team Impulse and Cloud9. Team Impulse is moving players in and out of his position, and Cloud9's Balls hasn't impressed so far when kept off of Fiora. Both opponents for Week 3 are facing roster setup problems, which can tip the scales in Dignitas's favor. I consider BillyBoss in-form at the moment, given he had 3 accounts in NA's Challenger Tier at the Season 6 Solo Queue reset.
Additionally, if Shiphtur plays like he did against NRG, Counter Logic Gaming, and Renegades, Dignitas could finish Week 3 with a 4-2 record. Lots of fans are sleeping on Shiphtur so far. Shiphtur proved he can play well despite Dignitas losing and swapping Top Laners.