Yesterday, the Unicorns of Love Facebook page gave details about Diamondprox having visa (work permit) problems that will likely keep their Jungler off the EU LCS stage for multiple weekends beginning Week 3. This is not an absence to overlook. Diamondprox, a two-time World Championship participant and new addition to UoL, hasn't played poorly yet. Currently the Unicorns of Love are in a 5-way tie for first place in Europe. Elements, G2 Esports, H2K, and Team Vitality are all together in the top spot; this week is important for UoL, given a Day 1 meeting with G2 before Day 2 against Elements. Team Vitality plays against H2K, which will further separate the top teams from each other.
Trick, Jungler of G2 Esports, has been on a hot streak to begin the Split. With Diamondprox out this weekend, Trick will be playing in favorable conditions for a Jungler. Trick likes to make plays in the early laning phase, so Unicorns of Love should be prepared for something unusual from the Korean rookie. At the time of writing, there are less than 48 hours until the EU LCS broadcast begins and a replacement for Diamondprox is yet to be named. Synergy problems in the LCS usually lead to defeat, and Unicorns of Love are against two in-form teams this week. Elements have looked good as a whole; they work well together in teamfights, and have consistent presence early in matches from their outer lanes. An easy schedule in the first two weeks also accounts for their win total at the moment.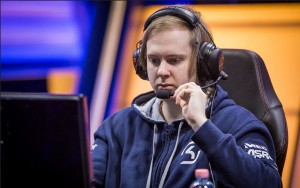 Fortunately, the worst-case scenario for Unicorns of Love is to finish Week 3 at an even 3-3 record; which is nothing that can't be fixed when the starting lineup returns to the Rift. With that said, Fox is the reason I'm counting Unicorns of Love out for Week 3. Alongside Diamondprox, Fox has picked Zed in 3 out of 4 matches; of these 3 matches, Fox finished only 1 game with more Kills than Deaths. He doesn't look like the carry we've seen in the past, but now is the perfect opportunity to show he's still got it.
Elements Mid Laner, Eika, is the team's point of worry. Though he is improving game-by-game, Eika has not had a CS lead at 10:00 once so far this Split (4 matches). I wouldn't count on that changing against a Zed player, since the early waveclear often amounts to an advantage there. Unicorns of Love fans will hope to see the 7/3/4 Zed that Fox showed Week 1 against xPepii, and not the 2/3/7 Zed that failed to get going Week 2. Thankfully, Steelback had it under control as Kalista finishing 11/0/4.