The 2016 Summer Split is more than half over and we've all had a chance to experience the new best-of-3 format. It makes sense. Playing more games reduces variance and allows the truly great teams to rise to the top. Playing more games also makes the the region stronger. The more time spent on-stage the better.
Doubling (or tripling) up on total games played hasn't come without its fair share of drawbacks. Scheduling this many games can never be convenient for everybody, especially when the games drag on until late into the night. Your average Friday with the current schedule has games dragging past 12am EST.
An issue being talked about recently in the League of Legends community is viewership. In previous splits we saw viewership numbers in the hundreds of thousands on a regular basis, and 200,000-300,000+ viewers tuning in to see the big match-ups. That's not happening anymore.
Best-of-3s: More Bottom Tier Action
The purpose of this article isn't to troubleshoot the decrease in viewers in split. Personally, it doesn't bother me. There have been many significant changes between this split and last (best-of-3, new schedule, 2 separate streams, Overwatch) and it would be difficult to pinpoint exactly how much influence each variable has had. Instead let's zero in on one possible reason; nobody wants to watch bottom tier teams.
Who really wants to watch Phoenix1?
No offence to any of the players, but this is a team that has clearly shown us they don't below in the LCS. This roster exists because management had to assemble a team on short notice and there are active players with potential, but come on! Every weekend we are getting exposed to close to 2 hours (at least) of unbalanced game play.
Echo Fox hasn't looked any better. If you happen to tune into the NA LCS stream in anticipation of an upcoming match up and either of these teams are playing you subject yourself to drawn out games where nobody does anything. This can't be good for LCS viewership. I don't leave my stream open all day anymore because taking in multiple hours of stale gameplay from unexciting teams is too much.
Buying Your Way In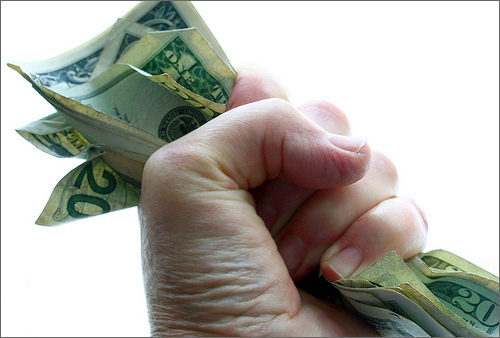 Observant readers will notice a pattern between Echo Fox and Team Impulse – they both bought their way into the LCS, skipping the usual route of powering through the Challenger Series. This shows just how important that barrier is to maintaining the competitiveness of the LCS. Not all Challenger champions are able to transition their game to the LCS stage but at least we're left with a story line and a few skilled players who we are likely to see again in the LCS.
With larger organizations starting Challenger Series teams with the goal of selling the earned LCS spot down the line it's clear this is not an issue that's going to go away. This is a problem that will need to be addressed by Riot, but how? Not all teams who bought their way into the LCS have crashed an burned.
EnvyUs is doing as well as anyone could have expected despite being Renegades 2.0. They took what worked from Renegades and supplemented with top performing Challenger players.
Bad Teams are Bad for North America
This is not a problem that is going to fix itself. As long as we have organizations farming LCS spots to sell for a large price we're going to have weak teams. Weak teams are extremely boring to watch and a waste of practice time for our top teams. This will be an interesting issue to watch going forward.