Who's managed to remain undefeated at Worlds 2016?
Not SK Telecom T1, nor Team SoloMid – not even number 1 seed from China, Edward Gaming, who had an undefeated season regionally. Heck, tournament favorites ROX Tigers have even dropped a match.
In short, everyone has been beaten, but not everyone has gotten a win; without a doubt, Worlds 2016 has been the most volatile group stage that we've ever witnessed.

The winners
Ten out of the sixteen teams have managed to accrue two wins over the first round of matches, showing incredible parity – or just inconsistency – across the competition. Albus Nox Luna, Counter Logic Gaming, and ahq e-Sports Club are definitely the surprises among this field. Ahq came into the competition with fairly mediocre expectations, having barely squeezed into Worlds in region not traditionally loaded with talent from top to bottom. Their international experience has likely been their saving grace, in addition to a fairly weak group overall with H2K and INTZ e-Sports, not to mention an inconsistent EDG.
CLG and ANX have managed to surprise everyone in their group. CLG even managed to corral ROX Tigers in a highly controlled victory where Huhi's pocket Aurelion Sol finished up with a dominant 11-1-6 scoreline (it's getting banned for the rest of the tournament). His play though is going to be the question mark for CLG; he looked completely lost against ANX in their matchup, leaving Stixxay as the only legitimate carry at times.
Albus Nox Luna has managed to surprise everyone, coming into the tournament as the consensus last-seeded team. They were nearly defeated in the IWCQ by a team that traditionally loses games to NA Challenger teams (Lyon Gaming), and yet have managed to turn into a calculated, but not predictable macro team at the highest level.
The losers
Europe has been… underwhelming to say the least. The region is a combined 1-8 over the first week, the sole victory acquired by H2K. Of all the teams, Splyce has probably looked the most hopeless. Their group is strong from top to bottom, TSM is learning more about themselves by the minute, and Splyce isn't necessarily 'crazy' enough to upset the other teams.
G2 is back on vacation.
Their mental fortitude needs to start coming into question. How can this team, that shows no true weaknesses in regular season play, falter so heavily on the international stage, especially here at Worlds 2016? Their body language is discouraging, and they looked completely unprepared in their CLG and ANX matches.
Who's going to get ahead of the pack?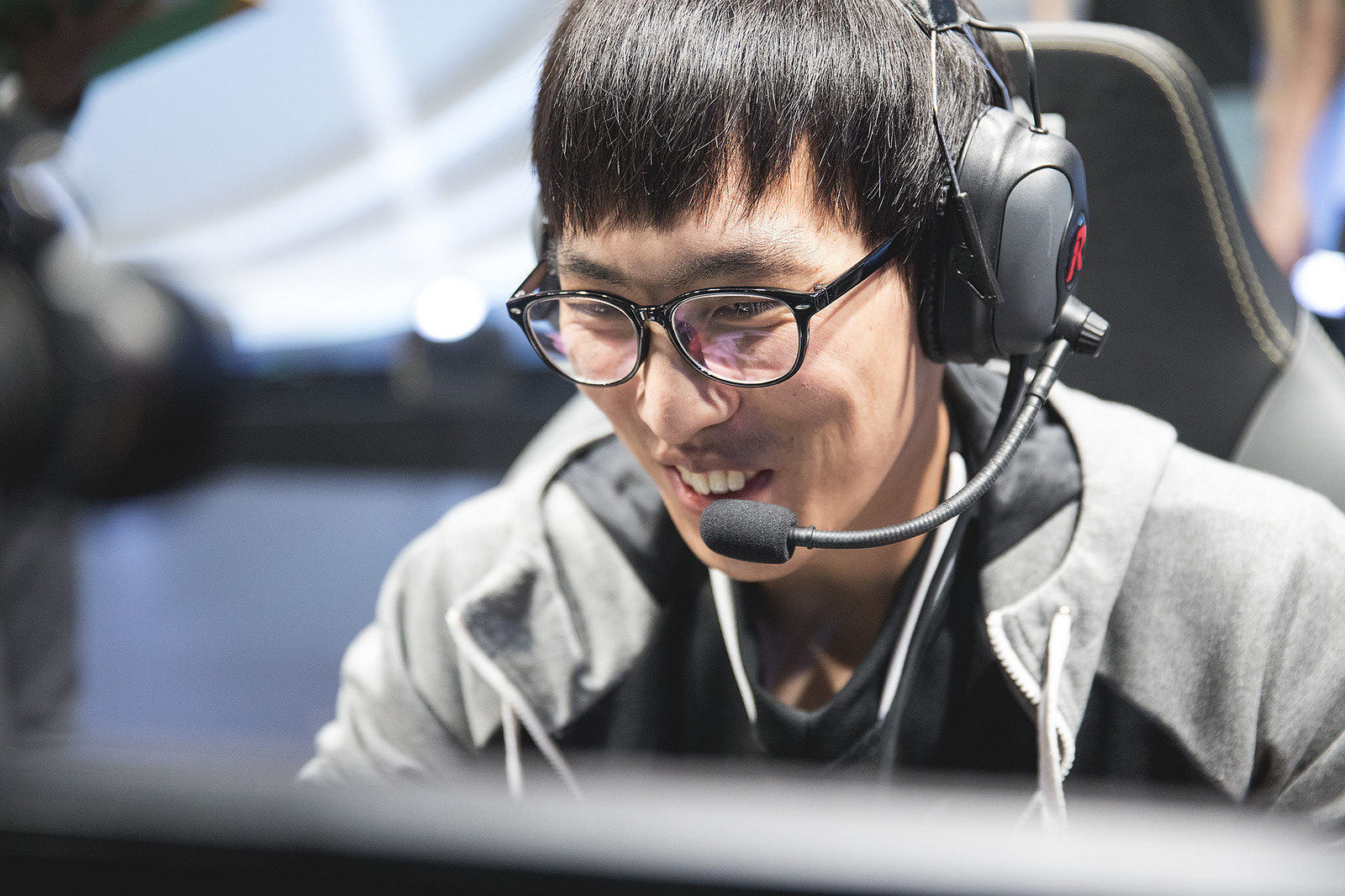 It's a shot in the dark to make any predictions; every Worlds Pick'em bracket probably looks busted at this point. TSM and EDG look like favorites to breakaway in week 2, having both dropped their first matches in unorganized fashion. But they've come back extremely strong, and look exactly how people thought they would.
Bjergsen is truly looking like North America's Faker, even sharing a similar style of play. Their Syndra laning phases look near identical, applying consistent pressure while dancing on the brink of over-extension.
Edward's bottom lane is coming into form now, Deft turning his scripts back on. The re-insertion of Scout into the mid lane has no doubt contributed to their success as well. Ultimately though, the welfare of their game plan mostly lies in the hands of Clearlove, who needs to translate into more of a facilitator role in international play, where opposing junglers bring a greater variety of styles.