The NA LCS Spring Split playoffs are well underway, and the results so far have been incredible. The final week is almost here, with 100 Thieves set to face off against Team Liquid to decide on which team will be crowned champions! Let's take a look at how both teams found their way to the finals.
Quarterfinals
Team Liquid vs. Cloud9
Team Liquid managed to secure a spot in the semi-finals of the Spring Split by taking down Cloud9 in convincing fashion: sweeping their opponents in the best-of-five.
In the early part of the first game, Cloud9 seemed to have sussed out their problems from their regular season match-up against Team Liquid. They took a substantial lead in gold thanks to Svenskeren, but it didn't take all that long for Team Liquid to pick up the pace and mount an impressive comeback.
Game 2 saw Team Liquid analyse the first match and implement changes to protect their weak spots, which allowed them to win in a more satisfying manner. Game 3 was a lot closer than the other two, with Cloud9 trying their hardest to initiate a monumental reverse-sweep. Nonetheless, the experienced Team Liquid side managed to close out the game, and subsequently, the series.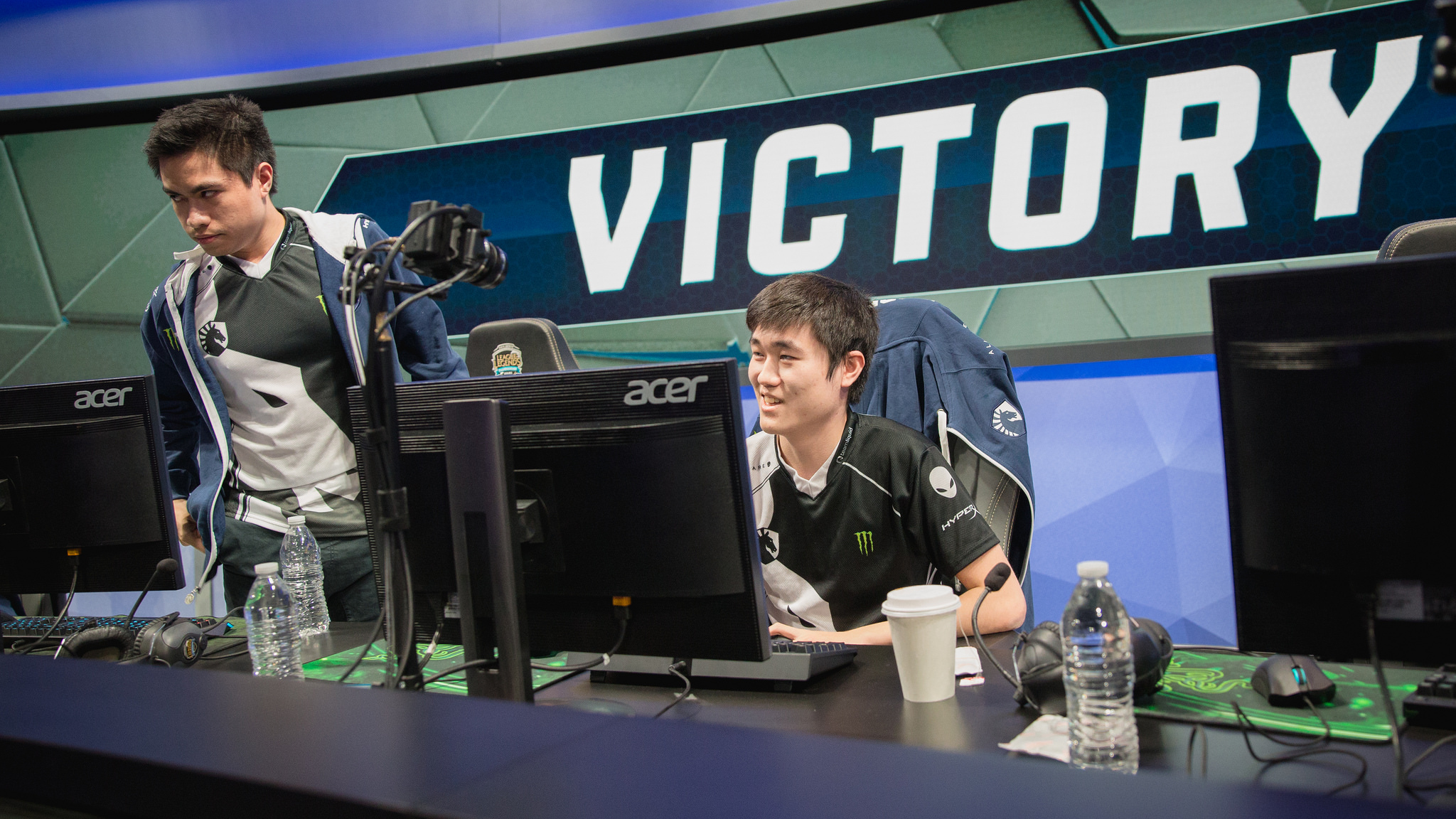 Clutch Gaming vs. Team SoloMid
Clutch Gaming managed to pave their way into the semi-finals by taking down the talented side of Team SoloMid with three games to one.
Marking the first time Team SoloMid hasn't made it to the finals in several splits, Clutch Gaming – a franchise made prior to the Spring Split – put on a dominant performance. Game 1 went to TSM, as you'd probably expected ahead of the match, but that's where their fun ended.
Clutch Gaming's three straight wins meant that the winner of the Spring Split will be a first-time winner.
First-Round Byes
Because of their respective first and second place finishes in the regular season, both 100 Thieves and Echo Fox received first-round byes – meaning they were already set to finish in the top four.
Semifinals
Team Liquid vs. Echo Fox
Team Liquid displayed exactly why they deserved a spot in the finals of the Spring Split, teaching Echo Fox a lesson with a strong 3-1 victory.
This series saw Echo Fox seem like the lesser team throughout the series – besides their win – not really convincing viewers that they had a good chance of reaching the final stage of the tournaments. All-Pro nominated players Huni and Dardoch tried their best to carry the squad in each game, but they couldn't quite reach the standards that got them such acclaim throughout the Split.
Team Liquid won the first game in a crisp 32 minutes, racking up 22 kills against Echo Fox's measly 7. Not only that, they also held a 17k gold lead. Game 2 went Echo Fox's way, winning in under 35 minutes and giving off the semblance of a slight chance.
Game 3 saw Team Liquid squash any hopes that their opponents had of going ahead in the series, though, ending in under 29 minutes with a healthy lead in gold.
Momentum was in Team Liquid's favor going into the fourth match, and it was too strong for Echo Fox to stay alive in the series. The game was over in just 23 minutes, with the winners towering their opponents in both kills and gold.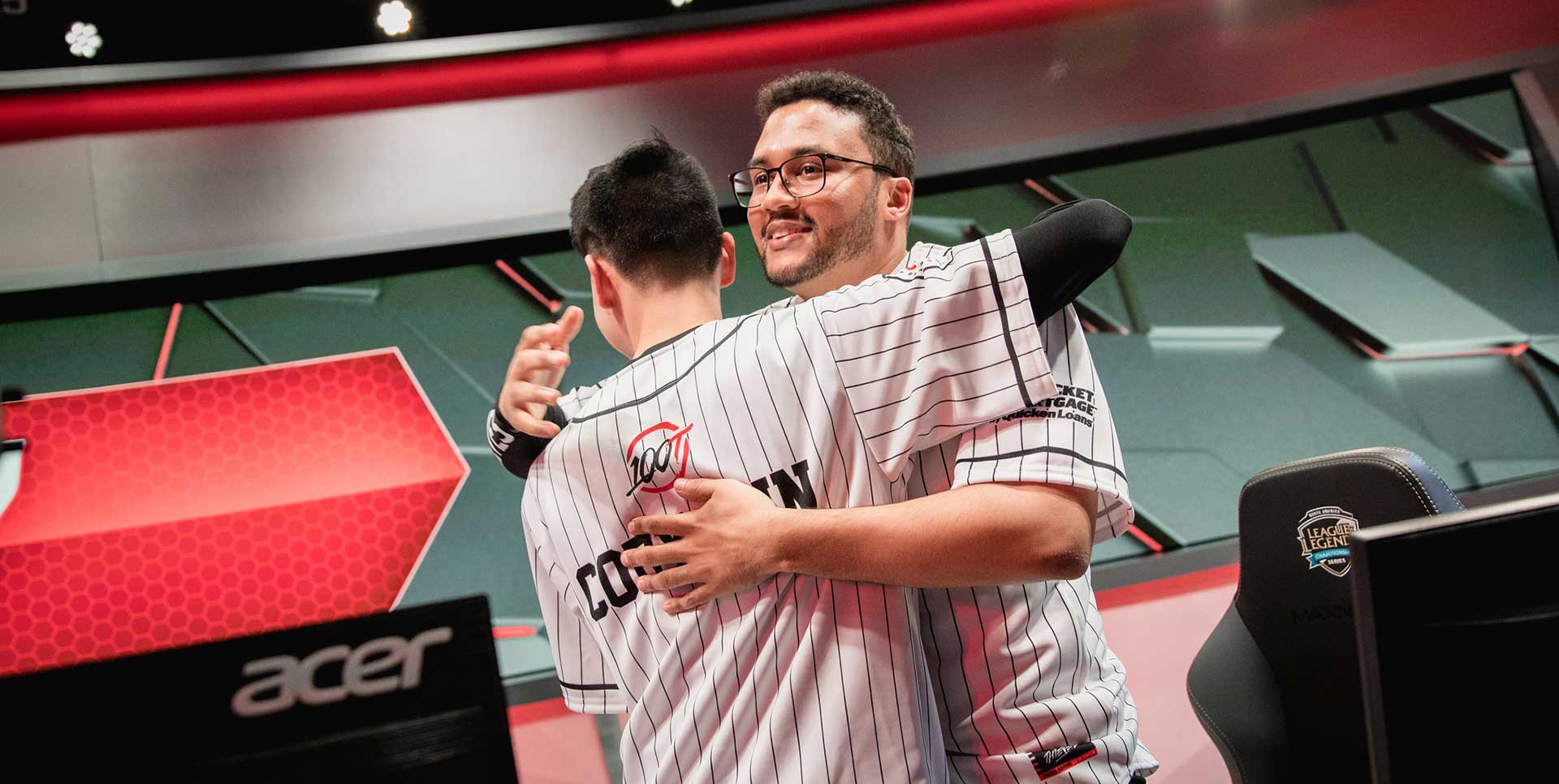 100 Thieves vs. Clutch Gaming
Aphromoo will soon face off against Doublelift in the NA LCS Spring Split finals after leading 100 Thieves into victory in a close match-up with Clutch Gaming. The series was 2-2 going into the final game of the series, with Nadeshot's new organisation emerging victorious after a solid performance.
Game 1 lent pretty hard in the direction of 100 Thieves, with the team donning championship whites and winning inside of 36 minutes. The length of the match suggests it was a close match and, while Clutch Gaming put up a good defense, 100 Thieves never seemed in too much trouble.
Febiven stepped up his game and helped them claw back the series. It was tight in both kills and gold, but clutch plays from Clutch Gaming helped them take the game. Well, it is in their name…
In dramatic fashion, 100 Thieves took the third game and proved the series was going to be a back-and-forth affair. Chants of "100 Thieves" flooded in at the end game, with the team taking it in just over 34 minutes.
An equally short match saw Clutch Gaming square things up at two games apiece. 100 Thieves were at a gold deficit for an unhealthy portion of Game 4 and, with the majority of the kills going in the favor of Clutch Gaming, it was unlikely they'd end up losing.
This all led to one single game – it would decide who won the series, and more importantly, who would reach the finals and play for the title of champions. A tense match ensued, 100 Thieves kept flirting with baron control but Clutch Gaming knew how to stop their attacks – and that's how it went for a good portion of the 75 minutes. It took a patient, calculated offensive push by 100 Thieves for them to book their place in the finals.
Looking Ahead to the Finals
In very surprising fashion, the final two teams in the playoffs are Team Liquid and 100 Thieves. In what promises to be an insane Finals, a newly-formed organisation will face off against a storied, multi-game organisation that's no stranger to winning.
The two finalists will face off against each other on April 7th, and the moment has been dubbed one of the most important matches in the entire history of the NA LCS. One factor that must be noted is Doubelift playing just days after a serious family tragedy – no matter the result, he's more than earned the respect of everybody playing and watching.
When these two teams met in the regular season, Team Liquid put on a solid display and completely decimated 100 Thieves, but the latter is currently playing out of their skin. Tune in on Saturday to see who will earn third place, then again on Sunday to see who will win the Spring Split!