Saturday, March 10
Clutch Gaming kicked off Week 8 of the North American League of Legends Championship Series with a serious win over Echo Fox, the front-runners in the standings. Clutch's win cemented them as a playoff contender and they made it look somewhat simple (once they got into the mid game, at least.) The team fights may have been rather back-and-forth, but Clutch won a pivotal fight and the rest was history.
Counter Logic Gaming displayed a great level of mental fortitude against FlyQuest. Holding off the team's attack, they managed to secure the win even if it did take over 51 minutes to do so. It wasn't evident that CLG were going to emerge victorious until the late game. With one last push that tipped them over the edge, CLG secured the third game to continue their winning streak.
OpTic Gaming failed to achieve a victory against Cloud9, losing in a devastating fashion. It was very early in the game when it became clear that Cloud9 were simply better equipped to handle their opponents. This came as a surprise to nobody considering their respective records heading into the match. OpTic players fell behind quickly and failed to claw back the gold deficit they found themselves in.
The two teams that seemed to be a pretty even match-up were Team SoloMid and Team Liquid. Unfortunately for TL, the former managed to pull off an impressive victory over the latter. TSM wasted no time in the early stage of the game, gaining momentum and, unlike their past performances in the Spring Split, they managed to keep it going. Their teamwork was on point and it proved too strong for Team Liquid in the end.
Looking to prove they deserve to be in the playoffs, 100 Thieves put on a dominate performance against Golden Guardians. Golden Guardians lost out on the early team fight, allowing 100 Thieves to deliver plenty of killing blows. From there, the match snowballed into a 25 minute win. 100T didn't give their opponents any time to breathe and kept applying pressure until the game was over.
Sunday, March 11
Echo Fox couldn't beat Counter Logic Gaming to firmly sit atop the NA LCS Spring Split standings, keeping CLG's playoff dreams alive. Echo Fox may have responded quickly to CLG's first blood but they couldn't gain any real traction, nor could they string any significant kills together. The result of this match means Echo Fox could well lose their first place spot should they not perform better in Week 9.
Though neither team could make it to the playoffs, FlyQuest managed to finish out their game against Golden Guardians as they looked to improve for the next split. Despite taking the first dragon of the match, GG couldn't hold off FlyQuest's offensive plays and ultimately lost in an entertaining 41 minute game.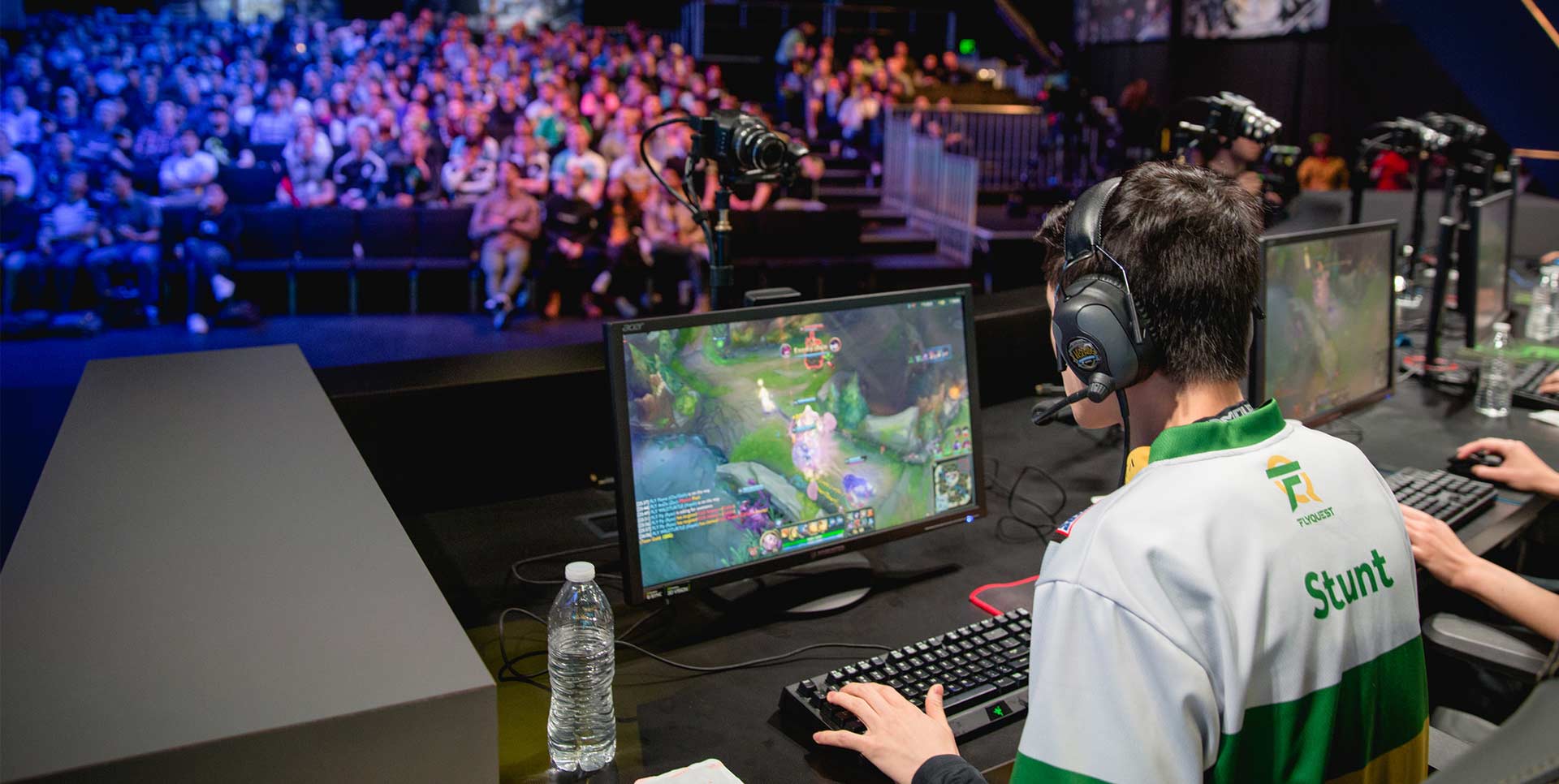 Team Liquid managed to clutch up against, well, Clutch Gaming to cling onto their hopes of achieving the playoffs. CG had already secured their place in the playoffs, so perhaps they took their foot off the gas knowing that their spot was safe and sound. Liquid needed to win pretty much every game to keep their chances alive and they did just that in under 33 minutes.
Winning in 37 minutes, Team SoloMid managed to beat Cloud9 with 9 more kills than their opponents. At one point, it seemed as if TSM were going to close it out early but Cloud9 remained strong and pushed back. That wasn't enough, though – TSM grabbed a second dragon and bested their opponent's final defensive stand. If Cloud9 had won this match, they would have secured the top spot in the standings. With this defeat, they're now sharing it with Echo Fox – both sitting on 11 wins and 5 losses.
OpTic Gaming were looking to get redemption after losing their first match of the split against 100 Thieves, but they couldn't get the job done. Over in just 27 minutes, 100 Thieves dominated with 14 kills and 53.2k gold. In contrast, OpTic earned only 2 kills and 39.9k gold. The result wasn't too surprising considering 100 Thieves have already secured a playoff spot, while OpTic continue to struggle to retain any sort of form.