AD carry Zven and support Mithy have officially left Origen to join European rival G2 Esports. Origen's new bottom lane duo will feature Forg1ven, formerly of H2K, and Hybrid, who has recently won the EU LCS Spring Split playing for G2.
Rumors of a massive roster shakeup first began during MSI when an anonymous insider known as 'LCSguy' posted on a Spanish fan forum claiming that Zven and Mithy were unhappy with their team's work ethic, and willing to join G2 to play with Perkz and Trick. This rumor grew stronger when G2 AD carry Emperor cited a "bad internal event" as a key reason the team under-performed at MSI.
It turns out 'LCSguy' was right, and the rumors were true. Origen will enter the Summer split without their longtime bottom lane, but don't write them off yet. Origen did as well as anyone could reasonably expect them to do, especially given the time frame, in acquiring the next best thing.
Origen Roster for 2016 EU LCS Summer Split
Top: Paul 'SoaZ' Boyer
Jungle: Maurice 'Amazing' Stückenschneider
Mid: Tristan 'PowerOfEvil' Schrage
ADC: Konstantinos 'FORG1VEN' Tzortziou
Support: Glenn 'Hybrid' Doornenbal
The New Bot Lane: OG Forg1ven & OG Hybrid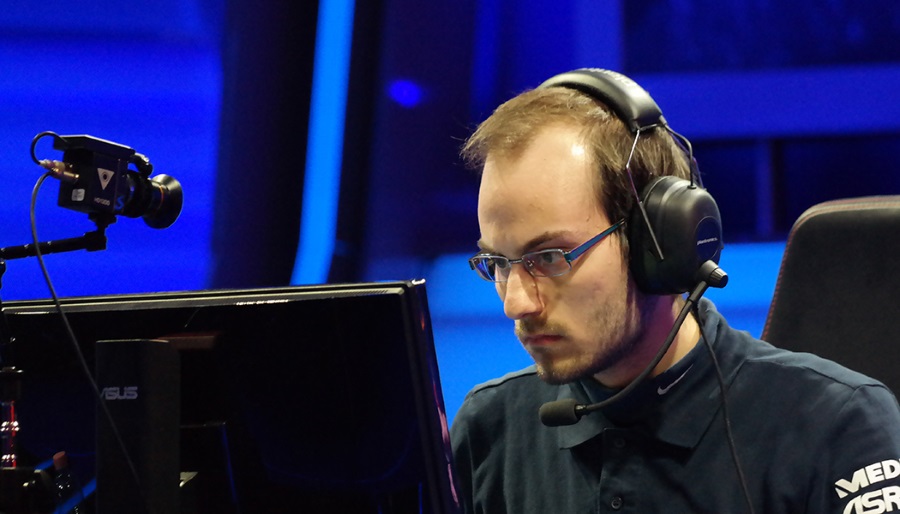 Origen handled what could have be a catastrophic situation pretty well. Imagine if Tabzz and Noxiak were all that was left over in terms of bottom lane free agents? Things would be much different for Origen. Forg1ven and Hybrid are top tier consolation prizes after losing Zven and Mithy.
Still, there is no denying this is a downgraded roster relative to Spring. Although Forg1ven and Hybrid will certainly be a mechanically proficient bottom lane duo that will demand respect or else face the consequences, they will likely require time to synergize.
Time isn't something Forg1ven can offer. After being surprised by his mandatory military service in the middle of last split the Greek ADC has since temporarily postponed his military duties. In Greece the required duration of military services ranges from 9-12 months, depending on the position filled. This means we likely won't see Forg1ven for a while, if ever, after the Summer split.
This makes acquiring Forg1ven a very aggressive move by Origen. They are choosing to attempt winning as much as they can this year instead of getting a head start grooming young talent. It could pay off if the highly skilled, yet polarizing, AD carry is able to gel with his veteran teammates.
Hybrid is coming off of an impressive rookie split where he showcased how aggressive he can be even despite an obvious language barrier between Korean AD carry Emperor. He should, theoretically, be a good fit with Forg1ven's heavy push style, but the Greek AD carry is known to have high expectations for his teammates.
The Original OGs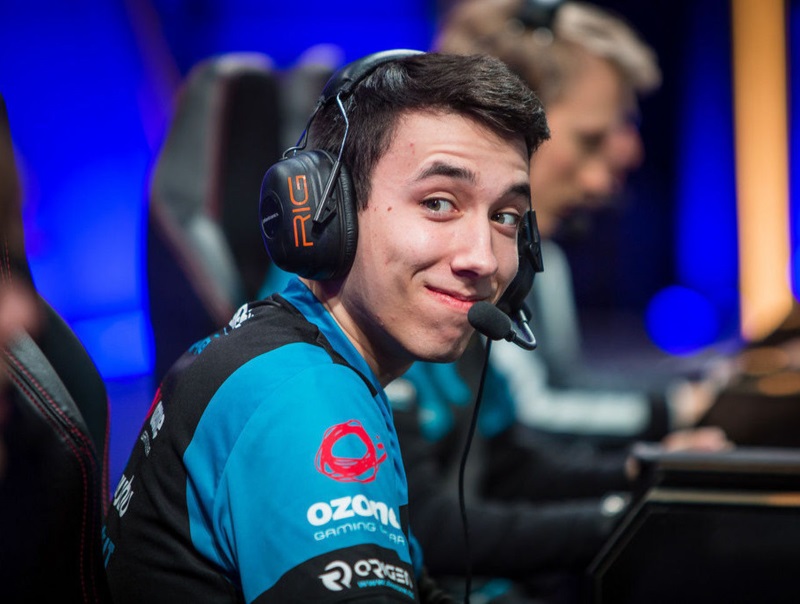 Bottom lane aside, the rest of Origen has remained intact. Fans can still look forward to seeing SoaZ in the top lane, PowerOfEvil, and perhaps a little xPeke later in the season, in the mid lane, and Amazing in the jungle.
PowerOfEvil, and to a smaller extent, Amazing, remain a question mark for Origen heading into Summer. The quirky mid laner is coming off of a lackluster first season with Origen where the team didn't quite get what they wanted out of their xPeke replacement. Around playoff time the legend himself (xPeke) returned for a few games to do his part in helping Origen succeed.
Luckily for PowerOfEvil, xPeke didn't look too hot coming in without much practice. PowerOfEvil now has another opportunity to show Origen he's capable of competing with the best mid laners in Europe. This time around he won't be the only new guy either.
Jungler Amazing was criticized throughout the season for his play before really turning it on during playoffs. Amazing really showed up when it mattered most and proved he hadn't lost the high pressure jungling style that made him known in the first place.
New Origen, New Team Environment?
After a disappointing Spring split Origen made a deep run in the EU LCS playoffs before ultimately finishing second, losing 3-1 to G2 Esports in the finals. Die hard OG fans claim that Origen performs when it matters most, and that's all that matters. However, Zven and Mithy supposedly left the team because of poor teammate motivation.
This time around there is more new blood in the Origen lineup, and they won't go quietly. AD carry Forg1ven is known to be a fierce competitor. He is competitive to a fault. If the remaining original OG roster players slack off at any point, we are sure to hear about it eventually from the outspoken Greek player unafraid to burn bridges.
Origen, despite losing their strongest lane in Zven and Mithy, remain a top team in Europe with a lethal bottom lane. How well they do in Summer will likely come down to how quickly they can gel as a team, and whether or not the unique combination of personalities they have cooped up in that mansion of theirs can co-exist in peace.
Origen will be an interesting team to keep an eye on.