After an up and down Spring Split, NRG Esports has rebuilt their roster around mid laner GBM. It makes sense that NRG opted for a TSM style 'replace everyone but the mid laner' rebuild. GBM was far and away the team's best player throughout the entirety of Spring. Fellow Korean top laner Impact, jungler Moon, AD carry Altec, and support Konkwon failed to leave any kind of noteworthy impression throughout the split. NRG has recruited 4 new faces to help the team surpass their 5th place finish achieved in Spring.
NRG Esports Roster for 2016 NA LCS Summer Split
Top: Diego 'Quas' Ruiz
Jungle: Lucas 'Santorin' Larsen
Mid: Lee "Ganked by Mom (GBM)" Chang-suk
ADC: Oh 'Ohq' Gyu-min
Support: Alan 'KiWiKiD' Nguyen
On paper it's difficult to tell exactly how competitive NRG will be in the upcoming Summer Split. Ohq should be a considerable upgrade over Altec, who struggled during Spring, but otherwise there are a lot of question marks on the revamped NRG roster.
Quas and Santorin both remain wildcards. Quas was a solid top laner for Team Liquid before being suspended from the team due to an "incident" which specifics remain unknown. It's been a while since Quas has competed in the LCS but he has continued to perform in solo queue on signature champions like Swain in the meantime.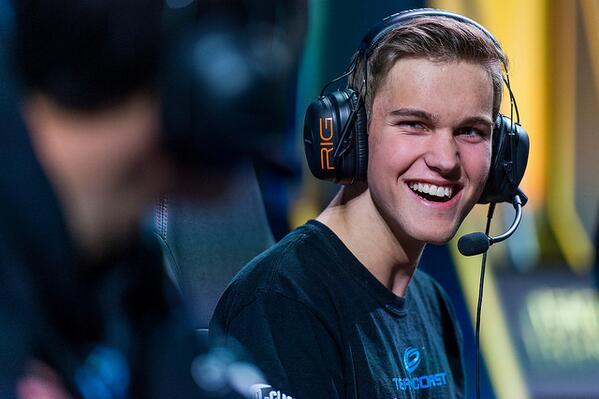 Santorin is an ex-TSM jungler who looks to prove he is much more than just a human ward that critics labeled him as. Santorin's solo queue play style is much more aggressive than what we saw from him when playing for TSM. Santorin will have Summer to prove that he can be more than just a supportive jungler.
Quas and Santorin don't exactly have big shoes to fill. Impact, now signed with Cloud 9, wasn't a difference maker for the NRG squad of last split which desperately needed somebody not named GBM to step up. His preference to play tank champions didn't cut it. Quas, a versatile player capable of playing both carry and tank roles, should satisfy that need for NRG.
Moon did not have a good LCS debut on NRG, but it might not have been entirely his fault. The NRG of last split had communication issues where both Korean and English would be spoken over voice comms. Moon admitted this could be difficult to process at times. Communication issues or not, it shouldn't be difficult for Santorin to improve on Moon's lackluster split.
NRG Bot Lane: KiWiKiD and Ohq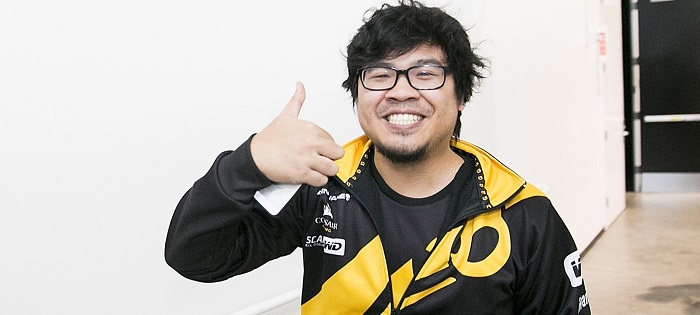 When TDK defeated Team Dignitas to relegate them from the NA LCS, Kiwi wasn't sure what was in-store for his future.  A little over a month later the smiley support has now joined forces with the AD carry responsible for eliminating his longtime team from the league.
when is team @lolnrg gonna dump konkwon and pick up a real hero like @dkiwikid retweet this to make it happen @NRG_Atlas @SHAQ @riotgames

— Michael Santana (@Imaqtpielol) April 12, 2016
Who knew imaqtpie had so much power. Must have been the Shaq tag.
There seems to be a mixed response from NRG fans on the signing of KiWiKiD. On one hand, Kiwi is a veteran of the scene with a ton of experience. On the other hand, he is notorious for getting caught out around Summoner's Rift at random times, and has never been a top tier support player.
Nobody is complaining about Ohq rounding out the NRG roster. Ohq is a highly mechanically skilled AD carry capable of carrying games single-handedly. Ohq was a key reason TDK was able to defeat Dignitas in the best-of-5 series. With Ohq and GBM on the same team, NRG games will certainly be entertaining ones to watch.
2016 NRG: Roster Shakeup Was the Right Move
The jury is still out on whether or not the Summer NRG roster is a major improvement over the Spring roster, but the organization made the right move in rebuilding the team. NRG kept their best player in GBM and then looked to add to it by recruiting experienced players who look to rebound strong.