Team Liquid has promoted Challenger coach David Lim to lead their League Championship Series team, the organization announced Wednesday. Lim will succeed Choi "Locodoco" Yoon-sub, who will remain with Liquid in a to-be-determined role, as reported by ESPN's Jacob Wolf.
A New Methodologyhttps://t.co/DteZEc28BT pic.twitter.com/irODUcSgtk

— TeamLiquidLoL (@TeamLiquidLoL) September 28, 2016
"The year was full of highs and lows and ultimately I didn't accomplish what I wanted to as coach and ran into a lot of the shortcomings I had before," wrote Locodoco in the announcement. "One thing I'm proud of that I did accomplish was helping the growth of players and other staff on the team."
Under Loco's tutelage, Team Liquid juggled five different roster combinations, but managed to secure only a fourth place finish in the spring before falling to fifth in the summer playoffs. Liquid's season would come to an end a few weeks later after being swept by Team Envy in the Regional Qualifiers.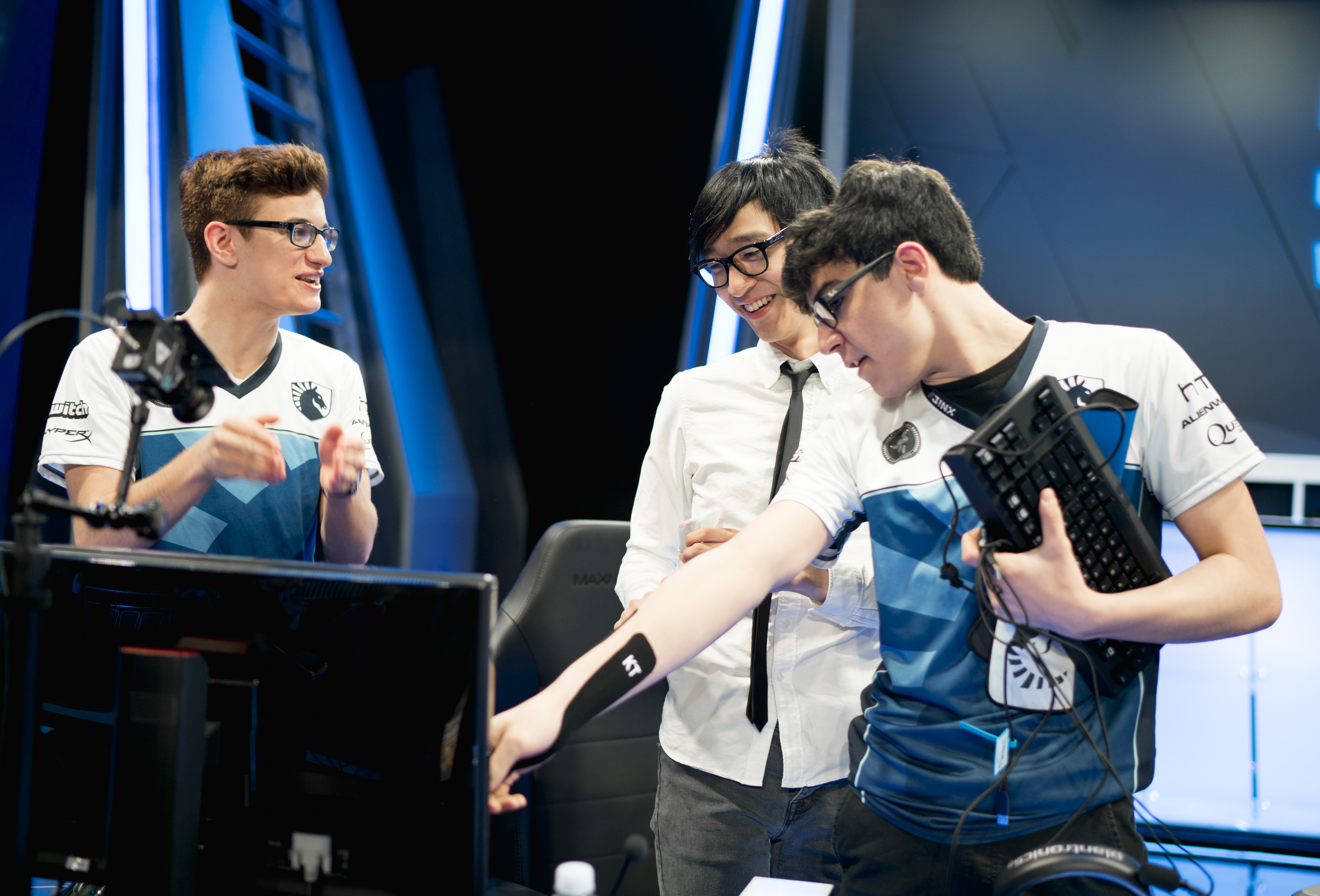 Loco's replacement, Lim, who reached Master tier in Season 4, joined the organization less than a year ago and coached Team Liquid Academy to a first place finish in the HTC Ascension tournament in January. The former assistant basketball coach was then given the opportunity to coach the team through two splits of Challenger, including a deep run in the Spring Promotion Tournament.
"From my experience throughout this year, I want to focus on building a thriving environment," he said in the announcement. "Having a place where our players are freely able to accept, give out, and really think about criticism constructively is important and is one area I feel we didn't work hard in during 2016. It's healthy to have some conflicts but talking about it really accelerates the team's growth process."
He then added: "In terms of gameplay, really defining the identity of the Liquid roster is something we need to expand on. For the longest time, we've heavily relied on some form of star power and used that to leverage success. But that mindset was great for the moment, but not great for the long haul. Even teams with amazing players at every role can sometimes struggle, so 2017 will be all about finding that identity and team dynamic."