Here's an in-depth look at the most casual tournament of the year:
So you're watching The Summit for the first time – what can you expect on stream?
The Summit Features:
Pro players and casters sitting on couches
Cool socks
A camera setup that reminds me of the "Fish Feeding" cams at aquariums
Bathtub Interviews*
BTS was banned from Twitch for like an hour or something after this aired on stream.
A lounge stream with players playing games other than Dota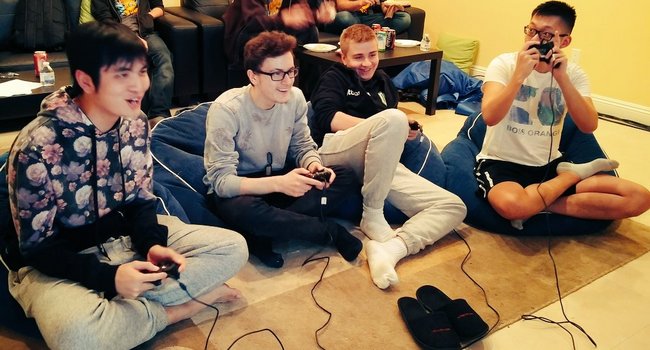 Are those controllers?!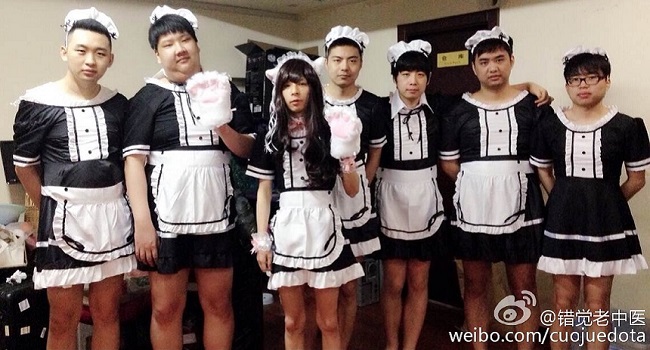 Context: IG promised to do a maid cosplay if they won the Redemption Vote for The Summit 3. Very pretty.
Summits are held in the Beyond the Summit Studio house, i.e. the house that the casters live in during the year.
Aui2Kawaii
It's a chill tournament for casters and players alike – no "in situ" fans, no stages, just some people playing some Dotes and hanging out. There are interviews, movie allusions that probably go right over the head of many younger fans, and even musical numbers.
BTS has recently expanded to Smash Summits – Super Smash LANs of the same style!
Previous Winners:
The Summit 1: EG
The Summit 2: Vici Gaming
The Summit 3: Team Secret
The Summit 4: EG
Unfortunately EG and Secret were unable to attend The Summit 5 as it falls fairly close to TI6. The participating teams for The Summit 5 include: OG, NaVi, Liquid, Digital Chaos, Wings, Ad Finem*, Fnatic, and redemption vote winners Friendship, Dedication, Love.
* Ad Finem replaced Virtus Pro after VP violated a rule during the qualifiers
The Summit 5 is on now – check it out at Beyond The Summit's channel. Matches are on during the middle of the day (~10am – ~6pm) Pacific time, and the Grand Finals are at 3:30pm PDT on Sunday, 7/17.