I'd like to start off my review of the Logitech G Pro Gaming Mouse by showing a video. It's not even a video of the mouse I'm reviewing. You've probably already seen it–or heard about it through the meme grapevine.
This advertisement for the ScreaM Finalmouse, which aired during CS:GO's MLG Columbus 2016 Major, is a perfect example of where the peripheral industry goes wrong. It's obvious that ScreaM is getting a huge paycheck out of the company slapping his name on the product, and it's even more obvious that the player had little to no input on its design–the ad doesn't even try to pretend like ScreaM was involved in the creation of the mouse that bears his name.
The Logitech G Pro Gaming Mouse trades the convenience of being endorsed by a single professional for a more accurate branding effort: it's a mouse for professional players, made with the help of professional players. I won't harp on this point much, but this is the first peripheral that feels like it was designed with professional player sensibilities at heart.
I won't make any claims about the Pro's usefulness for MOBA or ARTS games, as the Logitech G Pro is definitely a mouse for FPS players.
What Makes It Great
1. No acceleration, smoothing, or other issues. This is as clean as a mouse can feel. Other reviewers will cover the sensor in greater detail and with more expertise than I could, but the optical sensor in the Pro is fantastic.
2. Built like a brick shithouse. I talked about this in my review of the Logitech G502 Proteus Core, but Logitech makes products that you can use and abuse to your heart's content, and the Pro is no exception. I've already performed some totally intentional tests of the mouse's durability, and I've got some good news: it can withstand being smashed against a table in fits of unpredictable gamer emotion, having books dropped on it, and accidentally being thwacked into the side of your keyboard while you're trying to land a dank flickshot. (Sidenote: it was a really dank flickshot.) Here's what the Logitech website has to say about the longevity of the mouse's lifespan:
"The surface of the Pro Gaming Mouse is treated with a special coating to improve durability and grip, mouse feet are tested to over 250km of use, and left and right buttons are tested to exceed 20 million clicks – the equivalent of some pro gamers training 10 hours every day for two years."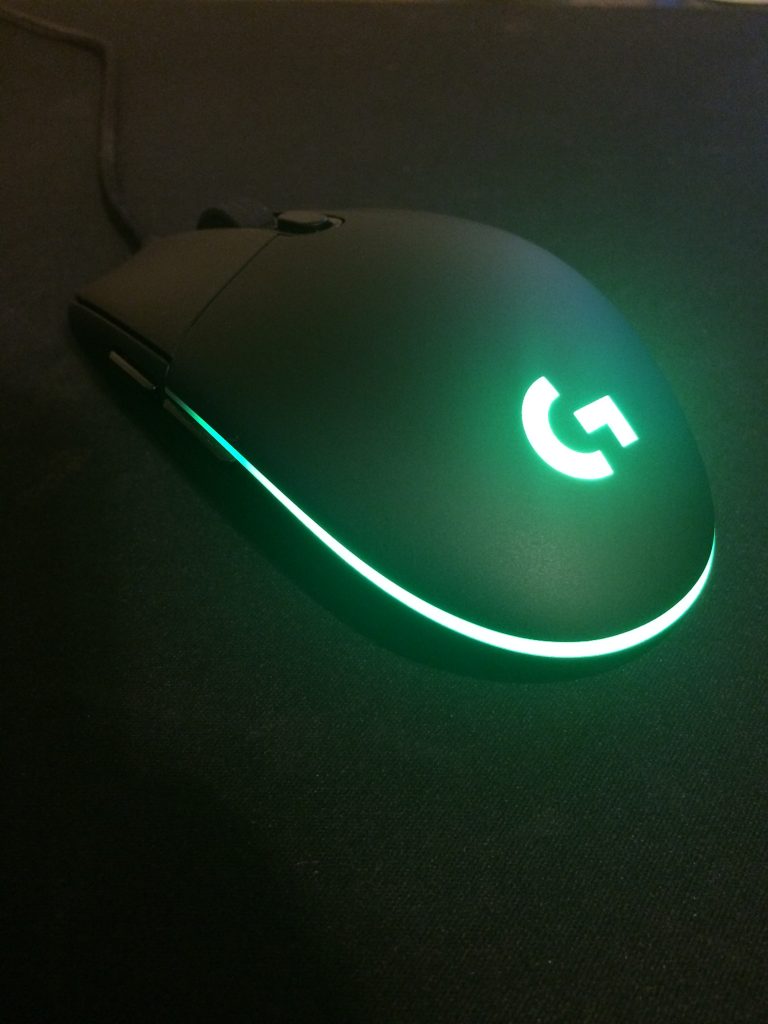 Damn. That's a lot of clicks. And speaking of clicks…
3. It feels amazing to click. I'm not a technical expert, and my eyes start to glaze over a bit when people start to talk about "advanced button tensioning," but the Pro has this feature and you can feel the difference. There's something incredibly satisfying about the click, and it's difficult to pin down exactly why–there's just enough resistance to make misclicks a rarity.  I'm the king of fat-fingering my mouse and keyboard, and my time with the Pro has been pleasantly accident-free.
4. One size fits all? Alright, I was wrong in my G502 review–I've got small hands, and the Pro is actually a decent fit for me. It's sleek, and you can use a variety of grips without sacrificing comfort. I've had friends who are more well-endowed (in the hand-size department, mind you) try out the Pro, and all of them agreed that the mouse was exceedingly comfortable.
5. Feels like nothing at all. The Pro weighs a measly 83 grams. I was transitioning from the G502, which clocks in at a beastly 121 grams (and is sold with additional mouse weights that you can install), and by comparison, the Pro feels weightless in your hand. I legitimately forgot I was using a mouse most of the time. If you've got a decent mousepad–or even if you've got a crappy one–the Pro glides over the surface with ease, and the lightweight design makes large mouse movements at a low sensitivity feel natural. There's no wrist strain or pain in your hand from gripping the Pro too tightly. In fact, the Pro seems designed to make comfortable mouse gripping positions intuitive and almost unavoidable–if you've got the mouse in your hands, you'll eventually settle into a comfortable position with it, whether you noticed you were doing it or not.
6. Fantastic scroll wheel. Get ready to phoon around out there–the scroll wheel feels, again, easy to control and almost impossible to misclick (or "mis-spin," in this case–another issue I'd encountered with the G502).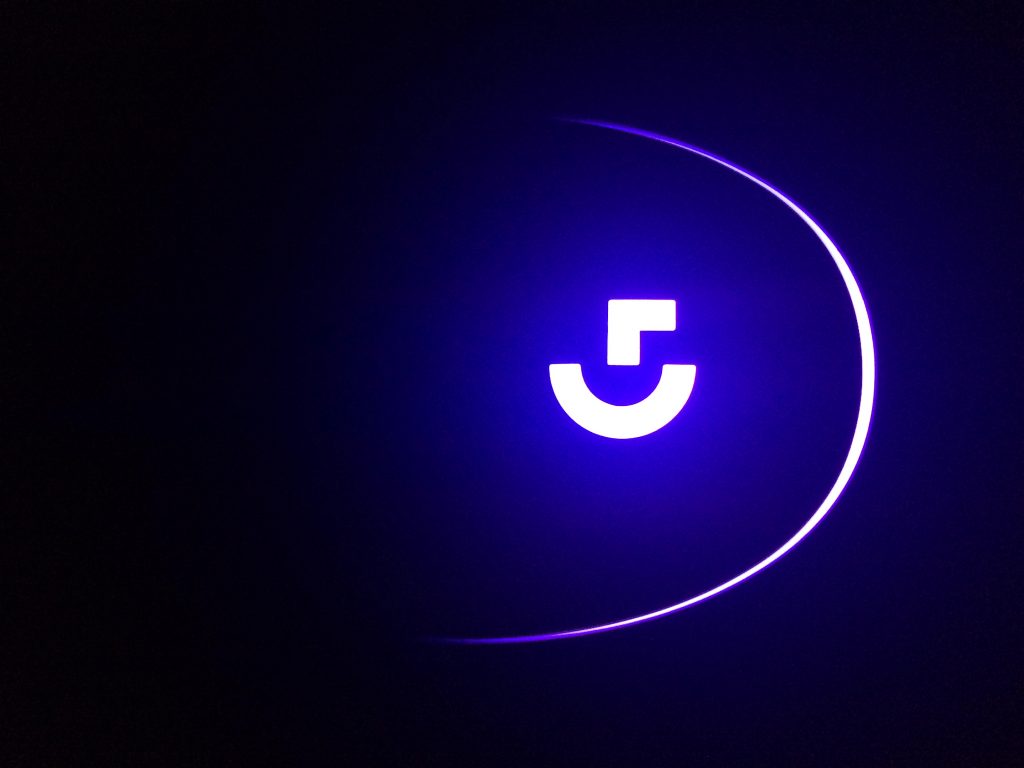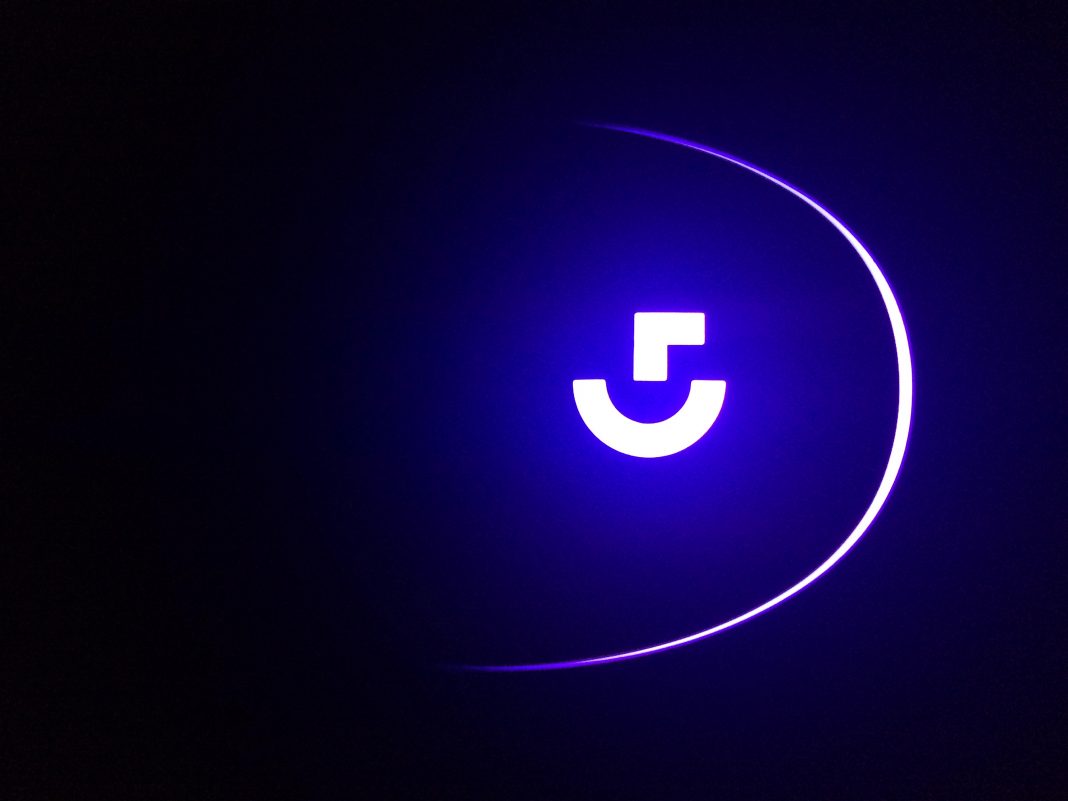 7. Stronger cable. My only real complaint about Logitech products in the past has been the poor quality of cables–unless you're good at cable management (which I'm not), the cables on your G502 are likely to start fraying at around the one year mark, if not sooner. I asked one of the engineers about the cables used on the Pro, and he confirmed that they had been upgraded in the Pro–this is a welcome change, and one that's appreciated by folks like me who treat their nice things like crap.
Better Than The Rest?
It was going to have to be something special that could convince me to hang up my G502.
The Pro is that something. At the end of the day, you want a mouse that feels natural in your hand. You want a mouse that you forget you're using while you're using it. The Logitech G Pro Gaming Mouse is that mouse.
Pre-order it on Amazon, and flame me on Twitter if you hate it.
Please note: Esports Edition received a review copy of the Pro Gaming Mouse from Logitech G prior to the announcement of the product. This has not influenced or shaped our opinion in any way. If you have any questions about our ethics policies at Esports Edition, please direct them to joshua@esportsedition.com.