The App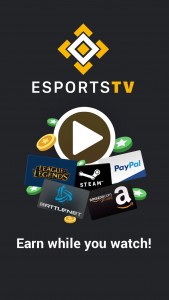 After many months of hard work, we are excited to introduce Esports TV! Esports TV is a FREE mobile app that rewards gamers for watching eSports and gaming related videos. This app is currently available on iOS and an Android release is on its way.
We created this app for two reasons. Firstly, we want to support awesome streamers and content producers so that they can start or continue to succeed in a full time capacity. Secondly, our app allows gamers and fans alike to earn and redeem points for doing something they love already; watching gaming videos! Esports TV not only helps our partners to gain viewership but also rewards the viewer.
Our partners work with us to provide game insights, stream highlights, funny clips and much more! The games currently featured on our app include League of Legends, Hearthstone and CS:GO with the likes of Overwatch, Heroes of the Storm, Streetfighter and more on the way.
The Rewards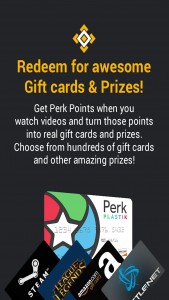 While using the Esports TV app, you will collect a currency called Perk Points. Your Perk points can be exchanged for cash, gift cards, and other prizes. BestBuy, Gap, Amazon, Walmart, and Target are just handful of companies available. Better yet, you can also choose Riot Points, Battlenet or Steam gift cards to upgrade your own in-game gear!
The Content
While developing our app, we made sure to provide high quality video content by finding some of the best partners for each game.
You can find content from well-known streamers such as Scarra, Annie Bot, Valkrin and more for League of Legends. Scarra is a long-time veteran of the League of Legends scenes. He has filled the shoes of a pro player, LCS coach and now a full-time streamer. He has made his always insightful content available on our app.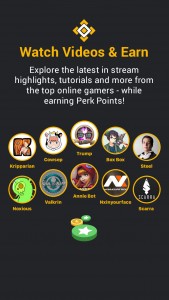 In our Hearthstone department, you can find both helpful and hilarious content from big
personalities such as Kripparian, Trump and Brian Kibler. Kripp has been in the Hearthstone scene since it was in beta, you could always count on finding his stream on the top row on Twitch. Since then, Kripp has been a constant Hearthstone personality and has competed professionally in addition to having casted pro tournaments. Check out his stuff on the app!
Steel and Nxinyourface are currently heading our CS:GO department. Steel, who can be found streaming throughout the day on his Twitch channel, is a former professional CS:GO player and has partnered up with Esports TV.
Work With Us
We are actively looking to work with more streamers and content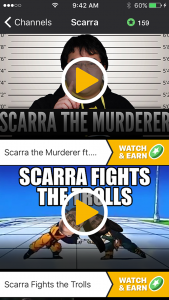 creators!
If you create video content for any of the following games, we'd love to hear from you:
Minecraft
League of Legends
Overwatch
Heroes of the Storm
Street Fighter
Plus, if you create content for other games, there still might be an opportunity to work together. Please send an e-mail to patrick[@]esportsedition.com with your YouTube or Twitch channel and some information about yourself (include the subject line: Esports TV Partnership). We look forward to speaking with you!
If you're ready to check out the hype and are ready to start earning your points, click here!