With the MLG Columbus 2016 Major looming on the horizon, the groups for the first stage of the tournament have officially been drawn. MLG released the group drawings via Instagram in pairs of two on March 10th and March 11th.
Adam Apicella, longtime MLG employee and community outreach coordinator for the company, confirmed on Twitter that the group drawings had been conducted by randomizing "quadrants" of four teams according to their finishes at previous Majors and qualifiers.
For those asking how we did groups,we did it ATP style by randomizing quadrants: Top 4 Cluj,5-8 Cluj,Qualifier group 1st,Qualifier group2nd

— Adam Apicella (@MrAdamAp) March 11, 2016
While we're talking about Mr. Apicella, I can't restrain myself from including this highly detailed–and clearly factually accurate–biography of the man that I found when I googled his name. The MLG Wiki might need some work, but I suppose that can wait until after Columbus.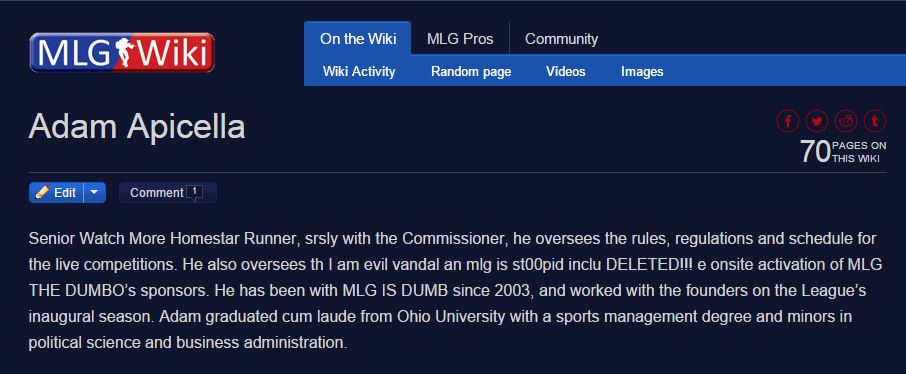 Moving back to Counter-Strike, however, it's worth noting the absence of a "Group of Death," which has been a common sight at past Majors. Group D seems to be the most stacked of the three, as struggling North Americans Cloud9 will be pitted against a formidable trio of European elites: Natus Vincere, Virtus.Pro, and G2.Esports. Of course, Virtus.Pro's recent form–the Polish squad has played 25 maps so far in 2016 and only won 5–may be reason enough to hesitate before assuming that the team will make it out of the group stage. Say what you will about Virtus.Pro, but at least they're never predictable.
In fact, each of the groups comes with its own narrative of uncertainty–are Ninjas in Pyjamas ready to compete at the elite level again with the guidance of new coach Björn "THREAT" Pers? Are EnVyUs still a force to be reckoned with after replacing longtime member Fabien "kioShiMa" Fiey with former LDLC.White player Timothée "DEVIL" Démolon? Will Sadokist actually get a Splyce tattoo if the unlikely North American underdogs make it out of the groups? Can Astralis not choke in the semi-finals? Ever? Maybe? Hopefully?
In short, MLG Columbus 2016 is primed to be one of the most hotly contested and volatile tournaments in history. As the professional scene grows, the level of competition increases alongside it. After watching Luminosity vs. Natus Vincere at IEM Katowice, it's clear that teams are ready to debut new and innovative strategies and tricks. Columbus is going to kick ass.