Maikelele Stands In
This past weekend the StarLadder i-League StarSeries Season 2 Finals wrapped up with Ninjas in Pyjamas claiming the title. They competed against several top tier teams and came out on top, despite having to use a stand-in due to Jacob "pyth" Mourujärvi's wrist injury. This was the first time in CS:GO history that a team was able to win a big tournament using a stand-in. This feat is even greater when you consider that NiP was also missing their coach, Björn "THREAT" Pers, who plays a major role in creating tactics and leading the team in-game.
The stand-in for pyth was none other than Mikail "Maikelele" Bill who played with NiP in 2014 and 2015. His first venture with NiP, after Robin "Fifflaren" Johansson stepped down, revitalized the team and found them making the finals of three out of four tournaments, including a victory at Assembly Winter 2015. Unfortunately NiP would remove Maikelele due to his attitude and personal differences between him and the rest of the team. Recently, NiP had been using Joakim "disco doplan" Gidetun as a stand-in for their online games, so the decision to bring back Maikelele for the LAN was an interesting one.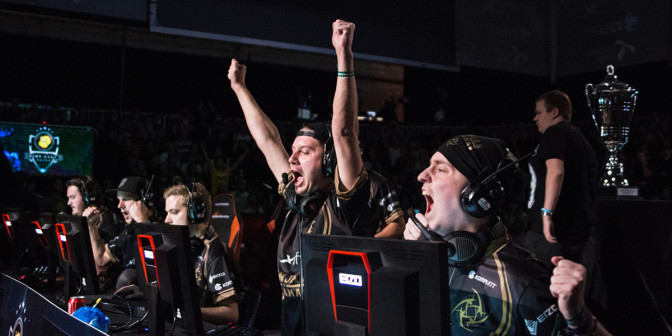 Road to Victory
The field at this tournament was no joke, with multiple top-ten teams in attendance. However, some of the heavy favorites were big disappointments. Natus Vincere was in attendance with their new super star acquisition, Oleksandr "s1mple" Kostyliev. Virtus.pro also attended, coming off the back of their championship win at E-League Season 1. This was the first LAN attended by both GODSENT and FaZe Clan since their recent roster changes. All four of these teams failed to make it out of groups, suffering upsets and underperforming.
In the quarterfinals, NiP would meet Astralis, who would once again lose to the Swedish side in three games. Astralis was able to take the first map of the series, but this would be the only map NiP lost throughout the tournament. NiP seem to have Astralis' number as this is the fourth time in a row that they have triumphed over the Danish side in a best-of-three series.
NiP made quick work of Cloud9 in the semifinals, with a vintage carry performance from Christopher "GeT_RiGhT" Alesund. Patrik "f0rest" Lindberg was arguably the best player of the tournament, but in this series GeT_RiGhT took over and put NiP on his back. C9 never looked like they had a chance, and NiP strolled into the finals against G2 Esports.
The finals would pit the two best players of the tournament against one another, as Richard "shox" Papillon and f0rest had both put on superstar performances throughout. Another interesting storyline for G2 was that shox had never lost to NiP at a LAN final before, but Cédric "RpK" Guipouy had never beaten NiP at a LAN final. After a convincing game one win, NiP and G2 would put on quite the show in game two. The teams would go back and forth in classic fashion, with players on both sides creating highlight reel plays. Near the end of regulation, NiP had match point with three rounds to go, but G2 battled back to force an overtime. The end of the first overtime would find NiP with match point once again, only for G2 to force a second overtime. However, NiP proved to be too much and would win the second overtime, and the tournament along with it.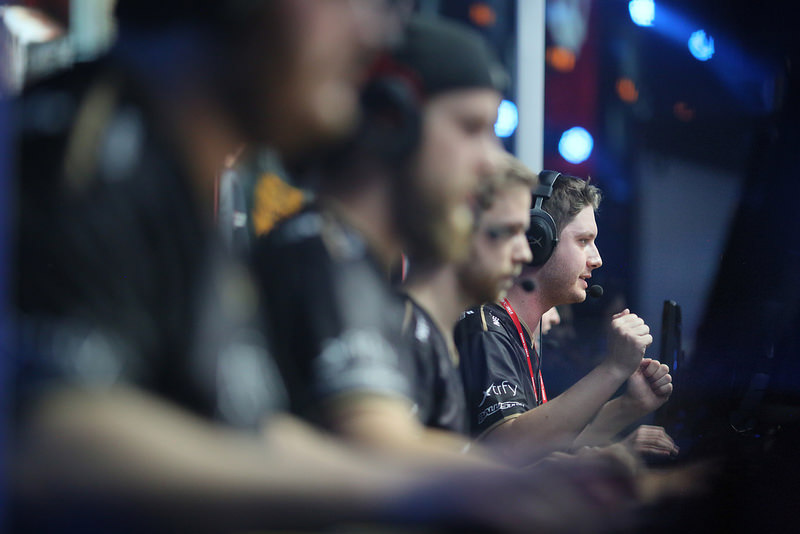 Making the Swap Permanent?
This result marks the fourth tournament out of five where NiP have made it to a final with Maikelele, as well as their second tournament victory. There is no denying that Maikelele seems to have some sort of natural chemistry with the lineup, as his return seemed to galvanize the lineup producing their best results since their win at DreamHack Masters Malmö 2016. Even Adam "friberg" Friberg and Richard "Xizt" Landström seemed to have found better form with this iteration of the lineup. Although pyth has been one of their better players over the past few months, and this may have just been a honeymoon period, NiP may want to consider a permanent swap to Maikelele.