The holidays are right around the corner, so it's the perfect time to treat yourself, or that special gamer in your life, to some new hardware. If you're in the market for a new mouse, I suggest checking out the HyperX Pulsefire Surge. It's a great alternative for anyone who may be looking to switch from the HyperX Pulsefire FPS Pro gaming mouse, or to try a new mouse in general!
The Hardware
I'm not going to lie, when I first received this mouse, I was mostly excited about its 360° RGB lighting. Up until this point, most of my gaming hardware had been fairly simple, but the HyperX Pulsefire Surge seemed so elegant and pretty. And it is, especially if you download the HyperX NGenuity software and customize the lighting.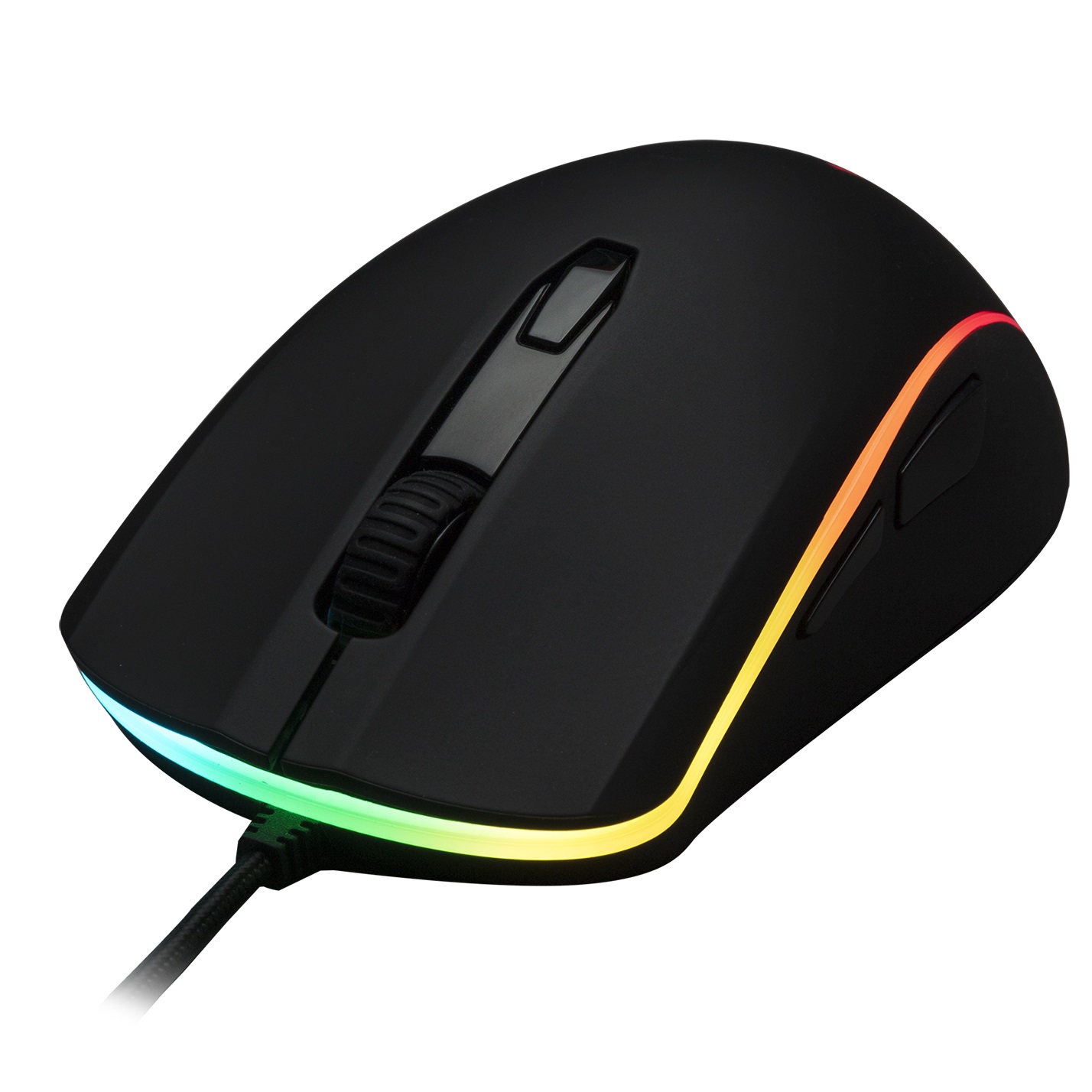 This program allows you to set up individual profiles which can be programmed for separate games. This means you can have different light patterns depending on the game you are playing. It can also be synced up with the HyperX RGB keyboard, too, if you have one.
The mouse itself is a bit on the smaller size – 63 x 120 x 41 mm – which fit perfectly in my right hand. A lot of similar gaming mice are larger, and awkward for gamers with smaller hands to control. Its size, paired with its specs – Pixart 3389 sensor, a max speed of 450 IPS, and 16000 DPI – made it a dream to use.
There are also six buttons in total: a left and right click, two thumb buttons, a clickable scroll wheel, and the DPI sensitivity button. All of these prove successful when it comes to precision, and overall gameplay. Plus, the side buttons aren't too bulky, which I've noticed on other gaming mice, so it's unlikely that you will accidentally hit them.
Overall Feel
I found the mouse to be incredibly smooth and easy to use. It glides along a desk with ease and isn't too sensitive. I've had other gaming mice that are way too sensitive or feel clunky while trying to make quick movements. The HyperX Pulsefire Surge, though, made kiting feel like a breeze. Even my partner, who often plays League of Legends with me, commented on how my gameplay dramatically improved after plugging in this mouse.
In the past I would always use a mouse pad when gaming, because I found it helped me control my mouse. With the HyperX Pulsefire Surge, however, I find it works better without a mouse pad. This might be because of the material my mouse pad is made of, this is purely anecdotal. It could also be due to the setup of my desk: since the mouse has a cord (it's not wireless), using my mouse pad limits how far I can glide it across my desk. Without a mouse pad, though, I have more room to move around.
Final Verdict
Overall, the HyperX Pulsefire Surge looks great, performs well, and feels awesome during gameplay. Whether I was trying to climb my way through ELO hell in League of Legends, building my dream home in The Sims 4, or grinding through quests in TERA, I was happy with its performance.
The HyperX Pulsefire Surge is currently available online for $69.88 USD and can also be found in many stores.
Esports Edition was provided with a HyperX Pulsefire Surge for review by the manufacturer. As with all of our game and hardware reviews, our opinions are our own, and this article truthfully and accurately reflects our experiences with the product. Please review our Ethics Policy for more information about our review process.