Riot Games Inc., creator of League of Legends, makes it possible for college bound players to earn some scholarship money for their skills. The current North American Collegiate Championship (NACC) kicked off November 3rd with the open qualifiers. The full season does not end until May 1st with the NACC Finals. There is plenty of action in between and here is what will be going on during that time frame.
Providing a league for college students to play for scholarship money is not the only recent breakthrough. As of this year five colleges now offer scholarships for League of Legends players. Around November of last year only one college offered scholarships for future players. Now, not only are these colleges offering scholarships but esports programs have been added to traditional sports programs. Each of these colleges either added in professional coaching for their esports teams and/or remodeled parts of the school to accommodate practice rooms for the teams. This meant adding in several competitive gaming computers and offices for the coaching staff. A recent quote from Columbia College President Scott Dalrymple will put it into perspective "Esports aren't the future, they're the present. True skill at video gaming is just as impressive—and just as legitimate—as excellence in traditional sports."
WHAT THEY ARE COMPETING FOR: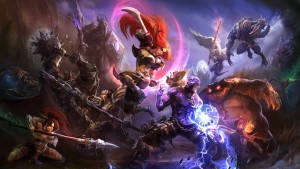 Similarly to the World Championship Series, the North American Collegiate Championship competitors strive to be number one and receive their winnings. Except in the case of Collegiate League they are rewarded with scholarship funds. The prize money breakdown below is for the thirty-two teams that will emerge from the Open Qualifier Stage right up to NACC Finals. It is worth noting that in the World Championship series the winning team receives their prize money as a team. In the NACC the scholarships are given to each individual player of the winning team.
| | |
| --- | --- |
| Place Finished | Scholarship Per Player |
| 1st | $30,000 |
| 2nd | $15,000 |
| 3rd – 4th | $7,500 |
| 5th – 8th | $4,000 |
| 9th – 16th | $2,000 |
| 17th – 32nd | $1,000 |
HOW THEY COMPETE: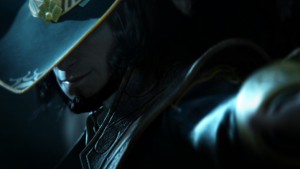 During the Open Qualifiers Stage, November 3rd – 15th, teams assemble and compete in four "conferences" across the United States and Canada. Teams from each conference (North, South, East and West) compete for eight spots available in each conference, thirty-two in total. Thirty-two might sound high however, Riot reported that last year there were over 1,600 teams competing from more than 300 schools. The math of 1,600 teams to 300 schools does not add up it may help to know that more than one team can come from a school. In open qualifiers the way winners are decided is through a percentage of wins. The teams that have the best win percentages advance. If two teams from the same school obtain identical win percentages a one game tiebreaker is used to determine which team will ultimately represent the school in the Regular Season.
The Regular Season, January 11th – February 28th, consists of the eight teams from each conference who will play their opponents twice. This means that each team in the conference will have a total of fourteen games played. At the end of the fourteen games played the top four teams from each conference, again based on win percentages, will advance to the next stage.
In the Conference Championship, March 28th – April 3rd, the top four teams from each conference will compete in a two round, best of five, single elimination style tournament. A mouthful yes, but this ensures the teams a fighting chance instead of just a single elimination style tournament. The NACC Finals, April 18th – May 1st, will the same style as the Conference Championship with the four winners from each conference.
Sounds like one or two students may have missed a class or two in preparation for this competition. However, students who choose League over school work are not rewarded for doing so. As set down by the Official NACC Rules students must remain in good academic standings in order to participate. If a competitor fails to meet these standards they can not compete and the team must find a new player or be forced to disqualify themselves.
WHAT IS NEXT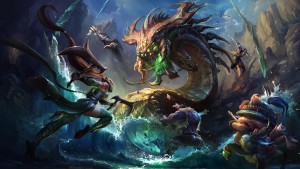 As registration ended and teams will now begin competing. Riot Games promised a more fluid viewing experience with NACC than in previous years. Thanks in part to their new Official Rules and Regulations designating the four conferences with eight teams.
There are very few details on how and where to watch these games but streaming sites like Twitch and YouTube typically hosts a majority of League of Legends events. It is safe to say they will be the destination for those who want to watch their favorite college teams compete.
Thanks to Riot Games Inc. players who make it in the final rounds of the NACC will take home scholarship money. Showing that Riot is committed to helping students achieve their educational goals. Giving college students more reason to work as hard as they play.