The second half of the 2016 EU LCS spring split begins tomorrow with a schedule packed with chaos between evenly matched teams. On paper, it looks to be the most exciting day of LCS action so far this year. Any one of the five games could easily go either way. As playoffs near teams are running out of excuses to explain lackluster performances. EU LCS W4D2 will answer a lot of questions that remain about the strength of this years European teams.
Game 1: Origen vs. Vitality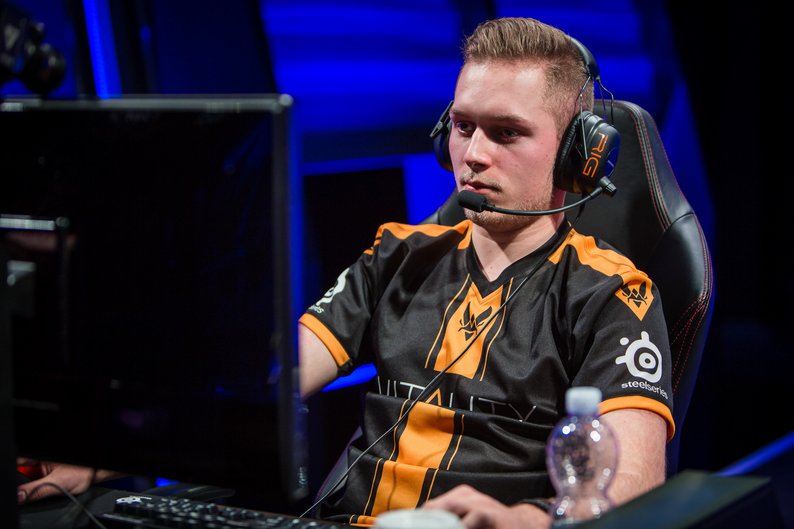 After an incredible season as a rookie team Origen came out slow to start the 2016 EU LCS spring split. OG support Mithy admitted in an interview that even though Origen kept the majority of their roster from last year, they still had to go back to basics after taking a long break once Worlds ended. Since then things have improved. PowerOfEvil is gradually adjusting to the team, Amazing has shaken off some rust, and the bot lane duo of Zven and Mithy are returning to form. On the downside, SoAZ's play has been shaky, which could represent an issue in tomorrow's game against Vitality.
Vitality has largely won their games on the back of Cabochard, who receives a lot of in-game attention from jungler Shook. Vitality is similar to North American team CLG; strong top lane carry, above-average mid laner, consistent bot lane with play making support. Hjaarnan and KaSing have been just okay this split. KaSing has found himself punished for his aggressive level 1 shenanigans which have set his team behind multiple times. The number one asset the duo share is their experience playing together, an advantage Origen's bot lane also shares.
If Vitality wins this game it will be because due to early jungle pressure from Shook. If Shook is able to get an early lead on Amazing he will be able to snowball that advantage by baby sitting Cabochard, tilting SoAZ in the process. A good drafting phase will also be important going up against Origen, who recently shuffled around their coaching staff.
If Origen wins this game it will be because of a better bot lane. If SoAZ and Amazing can just neutralize Cabochard and allow Zven and Mithy to create a lead in the bottom lane, Origen will be in a good spot. Origen appears to be turning things around, facing off against Vitality presents an excellent opportunity for them to prove OG is back.
Extremely hard to pick a team here, but I'm choosing Vitality for the sole reason that Origen haven't proven a complete return to form yet. That being said, Vitality is likely the underdog.
#VITWin.
Game 2: Unicorns of Love vs. Fnatic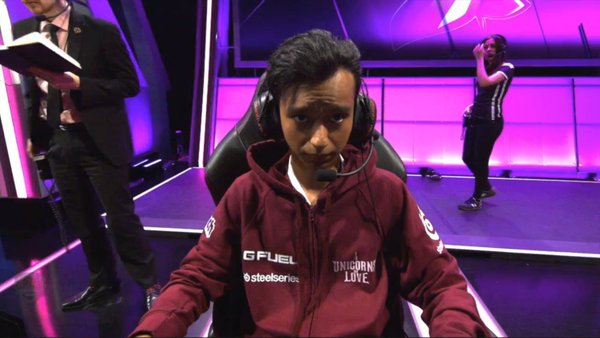 Unicorns of Love have surprised everyone with their surging start to the season. The hype train was nearly derailed when the team lost their starting jungler (Diamondprox), but then kept on chugging when UoL continued to win games with two different substitute junglers. Unicorns just dropped a game to the EU LCS leading H2k, and current rookie jungler Rudy suffered. Rudy is going to have a hard time sleeping tonight knowing he'll be finding Spirit in his jungle tomorrow.
Fnatic have been going through changes themselves, recently kicking rookie support NoXiak for Klaj; a fellow Swede that will join Rekkless in the bottom lane. Klaj seemed to fit in playing Thresh in his first game against Elements, but he'll face a tougher test in the Unicorns of Love tomorrow.
This is a game I see Fnatic winning. The mismatch between Rudy and Spirit is just too big. Although Spirit may not be fueled by the same motivations Jankos was (double jungling in solo queue isn't fun), he is likely to put the same pressure on the rookie jungler. Even though all of Fnatic's carries haven't been performing to the standard most hold the storied organization to, they should still be able to hold up.
#FNCWin.
Game 3: H2K vs. G2 Esports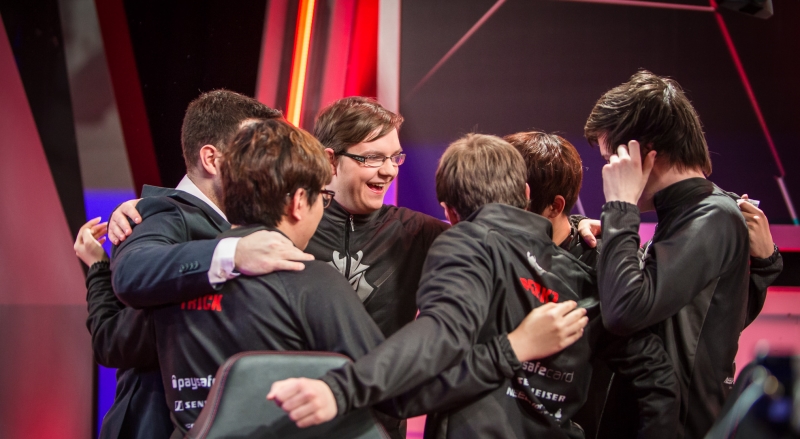 H2K are playing the same macro oriented style they utilized last year, but now with an upgraded roster. The team is still performing well without versatile mid laner Ryu, but is certainly weaker with substitute Selfie in the lineup. Luckily for H2K fans this hasn't mattered yet. The team plays so strongly as a 5 man group that they don't need to be a top 3 player at their respective roles. The mid lane is a clear vulnerability G2 will look to exploit.
G2 doesn't play the same tight and disciplined style that defines H2K. G2's games are much more oriented on winning lane and creating snowball opportunities for mechanically strong players. Emperor is an extremely strong AD carry who has put himself in questionable circumstances multiple times this season.
Early on we saw a disconnect in communication between Emperor and Hybrid. More recently Emperor has positioned himself out of safety, causing his team to lose a fight. These are the kind of slip ups H2K loves to capitalize on. G2 will need to minimize these errors as best as possible to have a chance against H2K; the number one team in Europe.
H2K has the biggest advantage in the top lane. G2's newly minted top laner Kikis has shown improvement since the season started, but he is no Odoamne. Forg1ven and Vander certainly have the edge over Emperor and Hybrid. In the jungle it's likely a toss up, with the mid lane being a strong favorite for G2.
I have H2K winning this one. Unless Perkz and Trick are able to really put on a show, H2K's strong team play will make up for the mismatched mid lane. If you are a jungler, this will be an educational game to watch. Jankos and Trick will certainly have a big impact on the outcome of this game.
#H2KWin.
Game 4: Elements vs. Roccat

Elements' early success at the beginning the season was undoubtedly a result of an easy schedule. They have suffered a long losing streak since looking like an alright team. They are not here to threaten H2K, G2, VIT, or FNC, they are here to try and prove that they belong in the LCS.
I can't imagine the frustration Roccat players are feeling. They are plagued with a 1-8 record, but that record does a terrible job at illustrating just how close their games have been. It is tragic, but it is becoming comical at this point. Time after time Roccat creates early game leads and creates the illusion that they are going to cruise to victory. Then it happens. A bad baron call, a botched team fight, a misclick… they find a way to lose.
I don't know if you can chalk up most of Roccat's losses to bad luck. If you were to look at their roster without seeing any of their games, you could probably be content with what you see. Elements and Roccat are likely very comparable teams, but I'm taking Roccat. This team has looked convincingly better in the early game. Airwaks and Betsy are performing out of their minds, and I don't think there's anyone on Elements who can stop them.
#ELWin. 
Game 5: Splyce vs. Giants
Giants probably want to prevent this from happening again.
Both of these teams have looked absolutely terrible. When either of them give up a lead it feels like the game is already over. With exception to the Giants' most recent baron steal, both of these teams seem to sit back and wait for the defeat animation when they find themselves behind – which is very often.
xPepi showed a tiny glimpse of his former self in Giants' most recent game against Roccat. If he shows up, Giants have a chance. If Sencrux can 1v5 on an assassin again, Splyce wins. This game will be decided in the mid lane. If it comes down to late game shot calling, it could get messy.
This is could be as close as Origen and Vitality, but a completely different kind of game.
#SPYwin. 
Don't Miss EU LCS W4D2
I've got Vitality, Fnatic, H2K, Roccat, and Splyce walking away one win richer tomorrow. I don't know if I'll be right on a single one of these predictions, but I do know that I'm not going to miss any of these games. This is the best lineup of LCS games we've had all year #byfar.