Dignitas stood as the undisputed champion of Europe a few months ago after their win in Leicester, but their results since then have been shaky. They went from being a top four team to unable to break out of groups in the span of a season. Their performance last weekend ended the curse at long last as Dignitas won DreamHack Valencia and finally took their place as the number one team in Europe once again.
The Dangers of Roster Changes
Europe was the first region to undergo Rosterpocalypse, and it weakened them quite a bit. The great experiment taught us a lot of things about adding and removing players.
The main takeaway is that roster changes in Heroes of the Storm have proven to be either feast or famine. Sometimes new players come in and revitalize the roster, boosting team morale and performance in the short run. Alternatively, teams can spend weeks, even months, trying to integrate the new player's playstyle, shotcalling, and coordination into the already existing team, resulting in a huge drop in performance.
The removal of Jonathan "Wubby" Gunnarsson for Alexander "AlexTheProG" Grumstrup has had the latter effect for Dignitas. The performance of Dignitas at the beginning of this year was nothing short of spectacular. After Wubby's removal, the team didn't even make it out of group stages at the next two tournaments. In fact, they looked like they were quickly falling behind mYinsanity in the race for the regional crown.
While it's clear that it was simply an integration issue, many joked that AlexTheProG was cursed. He hasn't made it out of the group stages until this tournament, despite being an incredible player and playing on some of the best teams in the region. All evidence was overturned when Dignitas won DreamHack Valencia in convincing fashion. He can breathe a sigh of relief now knowing that he's not actually cursed.
Dignitas' Secret to Success
Team Dignitas showed some truly inspiring games this weekend, largely due to the shift in the current meta toward tankier compositions. Historically, the double tank meta has been good for Team Dignitas. If you remember the early days of Dignitas, you'll remember their mastery of tank-heavy compositions and how it positively affected their results. Their performance late last year at BlizzCon catapulted them to the top of the European scene and showed promise for the young team. With the tank meta back in vogue, Dignitas has once again hit their stride.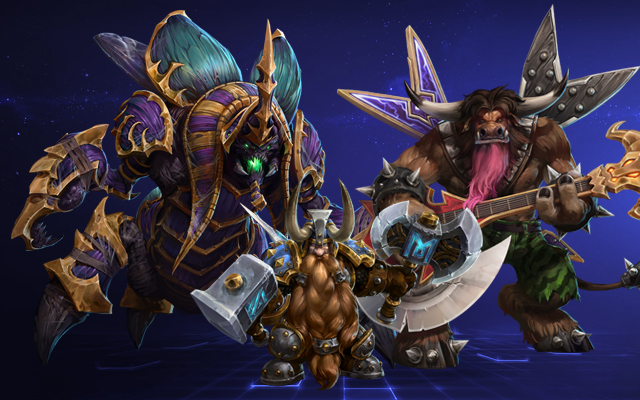 The trend toward a tank-heavy meta was exaggerated at DreamHack Valencia due to the global ban of Sonya for the tournament. Without the jack-of-all-trades bruiser, teams were forced into more creative solutions, giving rise to several heavy frontlines led by Muradin, Anub'arak, Leoric, and Arthas.
You would think that people would start banning Arthas or stealing Muradin against Dignitas by now…. #HGC

— Chris Meek (@Esports_John) July 15, 2016
The Dignitas special for the tournament was a beefy Muradin/Arthas front line supported by a heavy DPS mage or Lunara–who is in a class of her own–in the back line. They ran the composition several times with great success, losing only once to a perfectly executed Abathur strategy from Fnatic. The secret to its success is how well JayPL and AlexTheProG trade places and split their opponent's damage; by spreading out the damage and focus evenly, they can out-sustain their opponents in team fights and win the war of attrition. The combination of this fantastic dance with Bakery's world-class Support play is what makes Dignitas such a powerful force in the tank meta.
The Elephant in the Room
Dignitas and mYinsanity have taken turns winning championships in 2016, but there has always been a looming threat in the background: Fnatic. Fnatic has always had a strong Heroes of the Storm roster, but aside from their win at DreamHack at the end of last year, they've yet to see any premier tournament wins. Nonetheless, the all-Swedish cast of Fnatic is stronger than ever right now.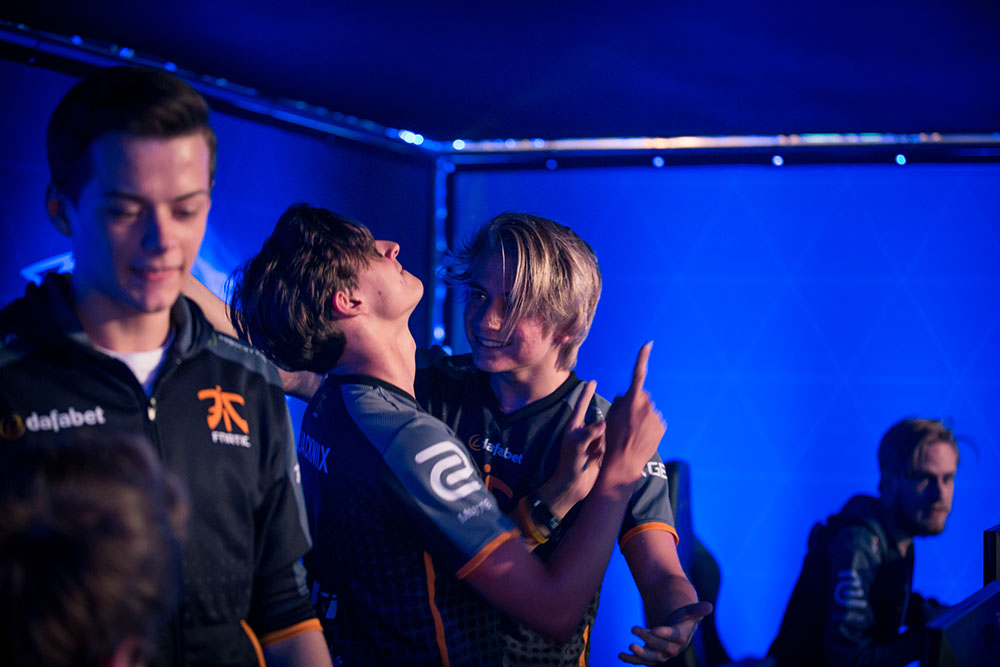 It's evident that Fnatic can compete with Dignitas blow for blow. They beat Dignitas during the group stage with some miraculous late game play and then took them all the way to a very close Game 5 in the grand finals. If not for the perfectly executed Core rush by Dignitas, it's highly possible that Fnatic could have ascended as the regional champion and victor of this tournament. It's also important to note their 3-0 revenge against mYinsanity at Valencia after being shut down in Tours. All in all, they've got what it takes to beat the best in Europe.
They look like a likely candidate for the next regional champion at Gamescom. mYinsanity will likely spend the month tightening the bolts and getting themselves back in top form, and Dignitas will be back in force once again. Nonetheless, Fnatic is looking very strong at the moment and a top contender for the crown. It's strange to call them a "dark horse", but I truly believe they are valued much lower than their actual skill. I wouldn't be surprised to see the Swedes representing Europe at BlizzCon this time around.