Introduction
The 2016 Hearthstone Championship Tour is coming up, and it's time to start getting prepared. The first week of matches is this week, and Blizzard wants you to join in. No, not actually join in, but tune in and possibly reap rewards. To involve viewers this year, they allow you to choose a champion you believe will win. Between this and the recent nerfs, Blizzard's goal is to get a large turnout this year.
Choose a Player?
There are sixteen players competing in the Championship Tour over the next two weeks. In order to choose one, go to this site and use the Choose Now! Button to log in. You earn one pack for choosing a champion, and another pack for each match they win. The packs earned are from The Grand Tournament. Likely because this is… well… a tournament. (See how that works?)
You can only choose your champion for the first set of matches until October 25th, so act fast! Don't miss your chance to earn a few packs entirely free. The second set of matches will have a new vote, which will close on November 3rd. If your choice wins all of their matches from both sets, you can win a total of ten free packs!
Author's Pick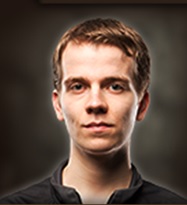 If you have no idea who to pick and simply want the packs, then here is my suggestion. I'll be the first to admit I'm heavily biased towards the English scene. That being said, there are two big names that most people who follow the English scene will recognize. ThijsNL is an old pro at tournaments at this point. He goes by just Thijs now, and he is ranked as one of the top players in the world. He was considered the best player for most of 2015, although he lost the world cup to Ostkaka. If you want a few packs, ThijsNL is a great safe pick.
Amnesiac is the other big name most people will recognize. He is far newer to the scene than Thijs, but he has quickly made a name for himself. He has placed highly in several tournaments, and actually won the America's Winter Championship. Although he is a far riskier pick than Thijs, when he does well, he does VERY well. So if you'd like to gamble, Amnesiac is a great player to bet it on.
Format
To help understand the format better when picking a champion, we'll break down how it will happen. There are four different groups of four players each. You can see their groupings on the site linked above. During the first week, they will play the other members of their group. It is round robin, conquest, best of seven. At the end of the week, the top two from each bracket will advance. At that point you will be able to choose a new champion from those who advance. Or you can stick with your favourite if they made it!
The second week will be a head to head single elimination tournament between the remaining eight players. The format will remain conquest best of seven. At the end, the remaining player will be labelled the champion! The prize pool is $1,000,000 USD, with the champion taking home $250,000 and second place taking $150,000.