It can be really hard to be a fan of specific teams in Dota. Even with the roster lock system, players change [a]lliances (huehuehue) so its a common occurrence that by the time you throw your support behind an organization, 3/5 players might be totally different. The organization might drop their Dota roster entirely (cough CLOUD9 cough) and when you wear your shirt around town people assume you're all about the League team. Ugh.
Many a sad fan has rushed to purchase a cool player-branded jersey… only to have said player jump ship a few weeks later. I think this most recent shuffle left a lot of people feeling kind of meh about teams, especially EG. The new teams haven't had a chance to develop a story yet. EG's SADBOYS split, PPD and Fear are not playing right now, so that "story" has ended. Alliance split. The original No Tidehunter boys who have this amazing legacy together aren't a thing any more. No more Loda and Akke bromance. Secret is half SEA half EU now, and Puppey and Pie from the EU have no personal connection to the 3 SEA players except that they're on a team together now. There are no old enemies becoming friends, no old friends joining together to create a super team, no one with beef, no mentor and mentee.
Just teams, put together for the sake of business. There's no romance. But if we can't be loyal to teams, then who can we follow?
Instead, here are some players you can devote your time and energy to. At least if you're a fan of a player, you don't have to feel bad every time they swap teams.
Dota players to follow for the Fall Major season:
Pie is the king of the "tactical feed." Space Created. If you're fond of the support role and miss watching position 6 gameplay now that PPD's out of the picture, PieLieDie is the guy for you. While on Cloud9, Pie was probably the least talked-about player. After c9's disband, he kicked around on a few random teams before landing on Secret. He's survived a couple of iterations of Secret – Puppey has decided to keep him around for now.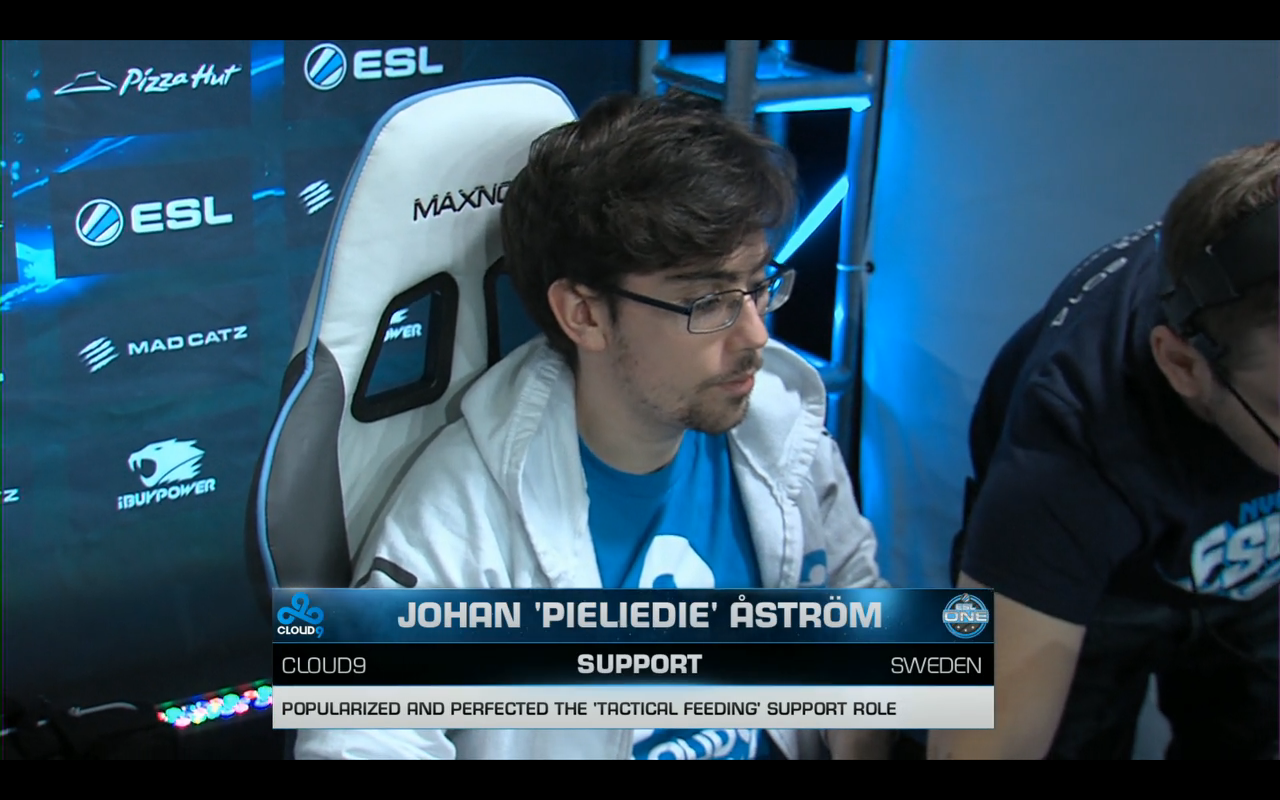 I covered Miracle in an article about this past season's breakout stars, but I really can't hype him enough. Mechanically talented and mysterious, Miracle is a great choice to throw your support behind. If you like pure skill, high level play, and you think the carry role is righteous, give Miracle a follow.
Maybe you dig players who have been around the scene for a while. Fear's out of the pro circuit and you're feeling just a little depressed. Oh, and you secretly love Disney and bromances.
Universe is your dream man.
Jokes aside, Universe is one of the best if not the best offlaner in the world. He's always such a rock solid player and hardly ever tilts. He's also pretty charismatic and generally a good sport – Universe is an excellent ambassador for esports.
If you're still looking for Dota players to follow, you could always become an EternalEnvy fan. I'm surprised that they don't have a special name, like celebrity superfans who give themselves some punny moniker for their group. I'm gonna call them wEEbs from now on. So yeah, you could always be a wEEb.