If you want to make it out of Counter-Strike's semi-professional scene and qualify for ESL Pro League, then your team has to start from the bottom, which means competing in ESEA's Open division. After a successful season in Open, the next stop is ESEA's Intermediate division, followed by Main, then Premier. At the Premier level, teams begin to play against professional level teams, including those who failed to qualify for ESL Pro League. Teams in Premier, especially established ones, often have the benefit of financial support and lucrative sponsorships–luxuries many semi-professional teams lack.
Now, if a semi-professional CS:GO team is able to get to the top of Premier, they have a chance to qualify for the next Pro League season. In order to qualify, they must beat the teams from Pro League in relegation matches. It is possible to rise up in the divisions quickly if your team is skilled and dedicated. Finishing first in the Open or Intermediate divisions can qualify you for Premier, which lets you bypass some of the divisions. This kind of rapid advancement isn't easy, however, as you must win and finish first among all the teams in your division.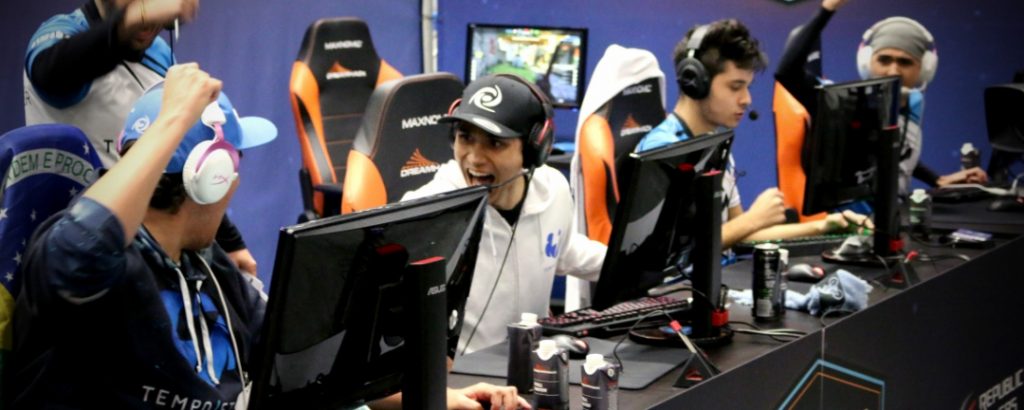 There are hundreds and hundreds of teams in the Open divisions and grinding your way to the top would be incredibly challenging. For teams without financial support or sponsorships, it can be even more difficult to justify the commitment of time and energy. If a team is able to rise up through this process, the spot has undeniably been earned.
Diamonds in the Rough
The reality is that if you're good enough to become a professional CS:GO player, you will be probably be picked up by better teams or better organizations while you're competing in the lower divisions. The chances of staying with the same organization or lineup all the way up to the pro scene are astronomically low. Players and teams go through many different changes on their way to the top.
The perfect example of a semi-professional team rising to the top would be the original Counter Logic Gaming roster, who gained notoriety under the mouseSpaz banner: reltuC, FNS, hazed, tarik, and ptr. After a brief stint on Denial eSports, the team had joined NetcodeGuides.com, but would eventually return to mouseSpaz and begin their rise to the top of the North American CS:GO scene. After a series of noteworthy victories and upsets, the team was finally picked up by Counter Logic Gaming, a top-level organization at the time. Of course, during their journey from semi-pro to professional, the roster went through multiple changes–players left only to return later, or were replaced for various reasons. It was an arduous process, but the team eventually "made it."
Sometimes individual players are picked out of teams from the Premier division and get a shot on a pro team. Alec "Slemmy" White and Jake "Stewie2k" Yip were teammates on Splyce for a couple of months at the end of 2015. Stewie2k was picked up by Cloud9 and rapidly established himself as their best player. Slemmy remained at the Premier level for several season, but was also picked up by C9.
Vincent "Brehze" Cayonte, another former teammate of Slemmy's, also rose up to Premier on multiple organizations. Over the course of a year, he went from Obey Alliance, to Without a Roof, to Team Kaliber, before finally being picked up by Selfless Gaming and competing at the professional level. He has since been traded to NRG Esports and is considered a young and promising talent in NA. But the journey wasn't easy, especially when you consider the time he invested in competing at the semi-pro level without a guarantee of ever making the next step.
Massive Semi-Pro CS:GO Scene
With a large semi-pro CS:GO scene that's growing alongside increased mainstream interest in the game, it's only going to get harder and harder to become a full-fledged professional Counter-Strike player. The grind is long, demanding, and too challenging for most to endure. However, making it to ESEA's Premier division and demonstrating your skills against other teams at that level is your best bet at making it onto a pro team.
While a growing scene and increasing pool of dedicated players may be a potential hurdle for up-and-comers, there's an undeniable positive to the situation. As CS:GO gets bigger, and professional player contracts scale up accordingly, buyouts for the most talented players will also continue to grow. There have already been rumors of players being acquired for hundreds of thousands of dollars. The buyout of Nikola "NiKo" Kovač while he was on mousesports is rumored to have been near a million dollars. If player buyouts continue to grow, lower-tier organizations will be forced to invest in talent from the semi-pro scene. As the scene grows, so does the level of opportunity for semi-pro players.