Dust 2 Forever
There are many maps that can be played in CS:GO. At any given time there are seven different maps in the active competitive pool. However, no map is more popular or well-known than Dust 2. The map has become synonymous with Counter-Strike in general – anyone who knows anything about the game has heard of Dust 2. Since the inception of competitive CS:GO, Dust 2 has always been in the map pool. Although some CS:GO analysts and pundits believe the map may need a rework, I don't see how or why it would ever be removed.
In terms of matchmaking and deathmatch, Dust 2 is easily the most popular map. If you've played matchmaking at lower ranks in CS:GO, the game is basically a Dust 2 simulator. For the average player, this is the map they know the best and feel most comfortable playing on. Even casual players have a good understanding of the map and because it is so ubiquitous and universal, it will always the first map people will know and learn. In fact, the design of the map is so popular that fans (or companies) have spent countless hours making custom versions of Dust 2 for different games.
The fact that most casual players always want to play the map makes it very difficult to remove it from the pool. The map is known to be very open and fast paced, and is probably one of the most T-sided maps in the pool. There is not a heavy focus on tactics for Dust 2, making it very accessible and easy to get into.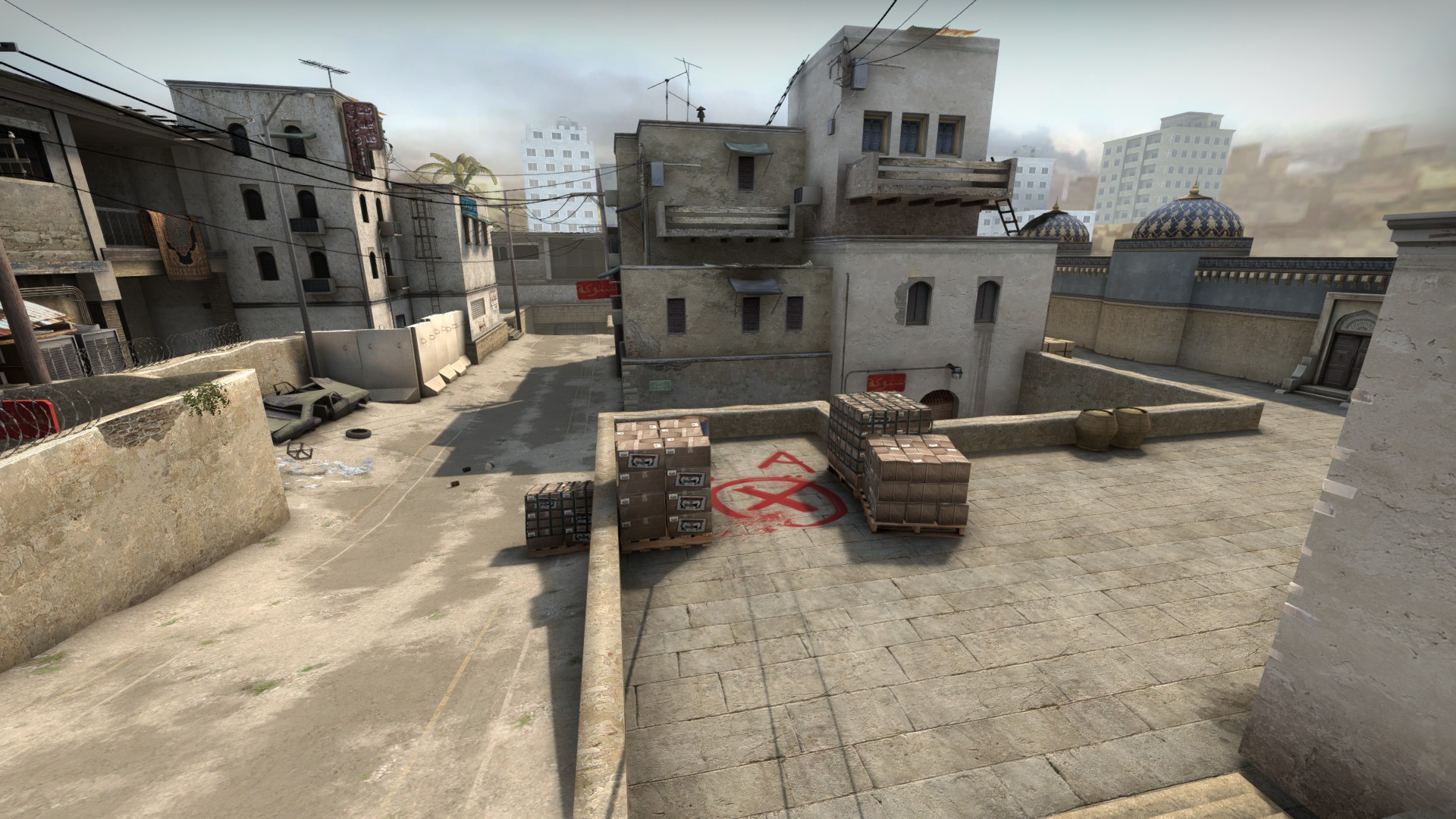 The PUG Map
Similarly, in professional play, Dust 2 is known as the PUG (pick-up game) map. Because the map is so open and free-wheeling, skill level and current form are big determining factors when pros play it. Even if a team does not usually pick the map, as long as you have high skill level players on the team they can always be competitive on Dust 2. This is why a team like Mousesports thrives on Dust 2, they have arguably the best player in the world, Nikola "NiKo" Kovač. On Dust 2, NiKo can just use his incredible skill to exert his will and dominate.
Because high skill players like NiKo can dominate Dust 2, the map is a breeding ground for incredible highlights and phenomenal playmaking. While at his peak, Kenny "kennyS" Schrub was the best AWPer in the world and was famous for picking people through mid-doors. The KQLY shot has also become famous, with people now always trying jump-shots on the A-site. Even during slumps in his career, Richard "shox" Papillon has always been fantastic on the map and at his current form can almost always carry G2 to victory on the map.
The focus on skill and not tactics also makes Dust 2 a famous upset map. If the right players get hot on a given team, an underdog can definitely take the map. This all makes for an exciting and entertaining viewing experience for spectators. The lack of strategy may make the map boring for more in-depth analysts, but it is great for a causal viewer.
While Dust 2 may be in need of a visual update from Valve, I don't ever see them making major sweeping changes to the map like they did for Nuke or Inferno. It is simply too popular to ever be removed.