Blizzard's Overwatch might be the most anticipated eSport we've ever seen and it's coming this Spring so if you're a first-person-shooter player or you're looking to try something new then look no further. Whilst the FPS scene has been dominated by titles like CS:GO for the past few years, viewer numbers still lag behind the figures LOL and Dota 2 are attracting. Blizzard is looking to turn this around with their first FPS title and it's shaping up to be the biggest release of 2016. With backing from one of the biggest game developers out there, which means regular updates and a large amount of prize money invested into its competitive scene, it's not surprising that Fnatic's decorated Battlefield 4 team have already announced that they'll be switching over. Whilst unlike many other popular eSports Overwatch will not be free to play, it's coming to consoles as well as PCs and we're still confident that this team-based shooter is going to be a corner-stone of competitive gaming for years to come so let's take a look at its best features.
MOBA-like Heroes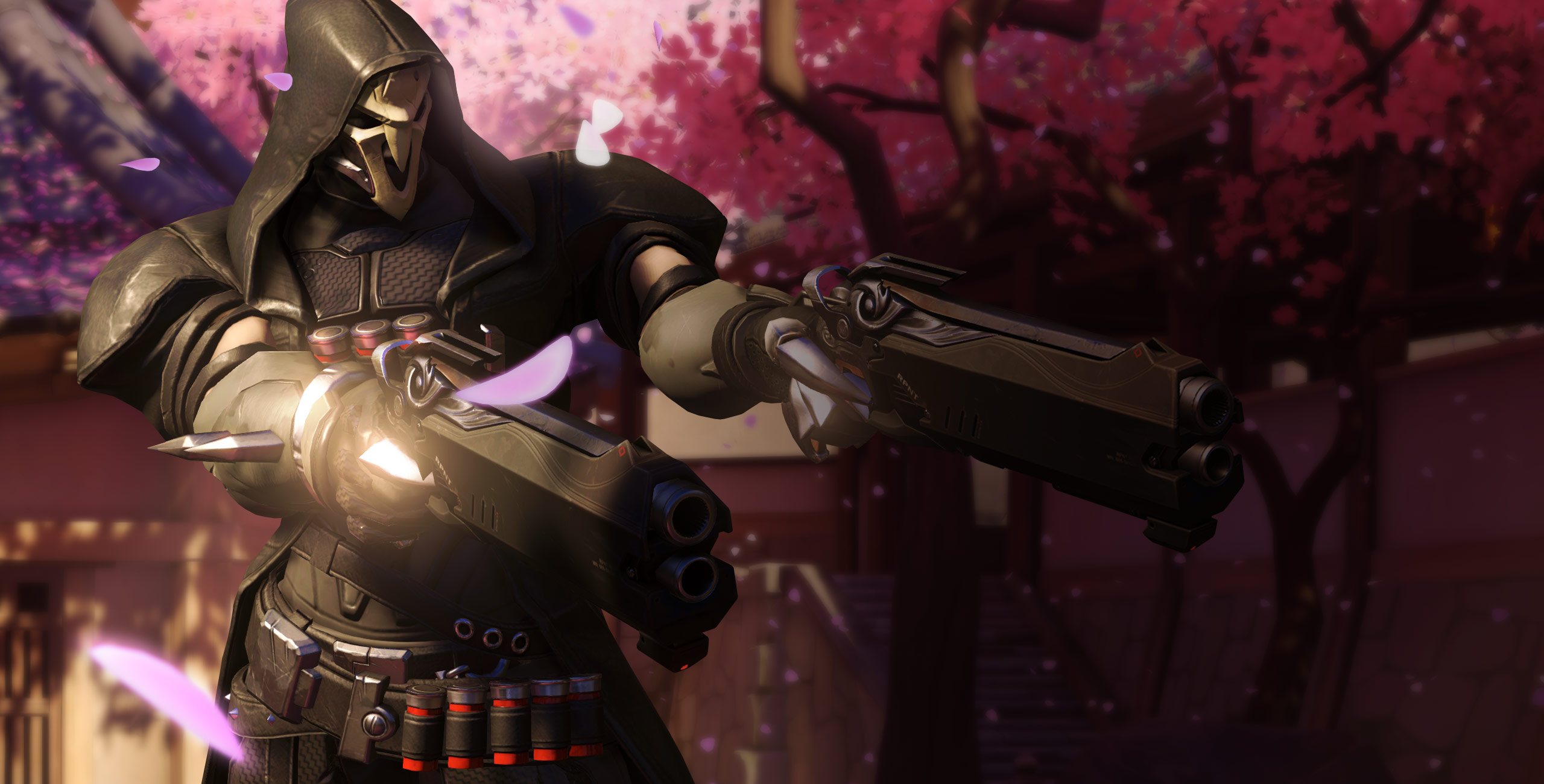 This has got to be the defining feature of Overwatch and it's what's got us really excited. There are currently 21 playable heroes in Overwatch, separated in Offensive, Defensive, Support and Tank classes, and each with unique abilities. From Reaper the, wraith-like assassin, whose twin shotgun pistols release a devastating salvo of damage with his ultimate Death Blossom, to D.Va the mech pilot and her tanky machine, Overwatch has enough variety to keep players hooked. The top-tier hero in the closed beta so far has been the support Mercy the field medic, who can revive her allies and boost their damage potential with her flexible skill set, but Blizzard have already released a host of buffs and nerfs to ensure Mercy and others remain in balance. The hero system allows for a nuanced meta game that will shift and expand when new characters, patches and strategies emerge and the game continues to develop.
Different Game Modes and Maps
Having a competitive game mode is vital to the success of any eSport and Blizzard has three different modes which they feel work for Overwatch so far, and plenty of maps to play them out on. In Point Capture, the attacking and defending teams attempt to take or defend capture points across the map, played out in the sleepy temple grounds of the Japanese Hanamura setting or the large open spaces of the Volskaya Industries factory floor map. Payload was previous the most popular competitive mode in the beta, which lets the teams take turns attacking and defending against their opposition, as one side attempts to escort a payload to the end of the map. The winding streets and courtyards of the Dorado map in Mexico provide plenty of opportunities for ambushes and sniper positions. The newest game mode, Control, requires teams to battle it out over control points and provides the opportunities for thrilling six on six engagements. Nepal is one of the Control maps and has got to be one of our favourites, featuring the beautiful snowy landscape of a Himalayan town.
A Rewarding Progression System
An important feature that's easy to overlook, progression systems are vital to encouraging players to invest time into a game and provide the most committed players with the recognition they deserve. Blizzard played around with a few different systems before settling on an experienced-based level-up arrangement which rewards players with cosmetic items as they play more games and hit higher levels. This won't affect gameplay in anyway, but player skins, alternative voice lines, icons, emoticon, highlight intros and victory poses will some of the ways players will be able to customise and personalise their game, with exceptionally rare items being highly prized. Players will also be glad to see the introduction of a detailed stats page which allows them to compare their performances on different heroes, as well as keeping track of how many kills they're scoring and how much damage they're dishing up.
Unique Features
Because Overwatch was designed with its competitive future in mind there are plenty decisions Blizzard have taken with the gameplay which we really like. Allowing the heroes to have unlimited ammunition, for instance, is a fun step that frees up game, allowing players to focus on fighting and using their abilities instead of worrying about where their next supplies are coming from. The 'play of the game' cam at the end of each round is another great addition, rewarding a player's best performances with a highlight clip and encouraging people to push their limits in order to produce stand-out pieces of play. Finally, we love Overwatch's Pixar-Inspired art style. With the colourful, clean, visuals the game gives its players, and plenty of high-level graphical options for those with powerful systems, this is not a game you're ever going to get tired of watching – and that's crucial for its long-term success.