The 2017 League of Legends World Championships will bring together the most diverse pool of players we've ever seen. While some international stalwarts will be present–Paul "sOAZ" Boyer, Lee "Faker" Sang-hyeok, Jian "Uzi" Zi-Hao come to mind right off the bat–there's a few sleeper players who will really be impacting the outcome. While most eyes will be fixated on the mainstay stars, make sure you keep a lookout for these x-factors.
1. Kang "Ambition" Chan-yong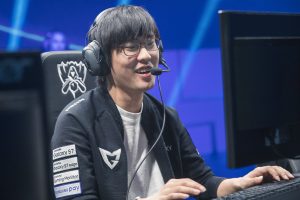 Starting off this list with the quintessential veteran seems like a strange placement. However, the ethos of Samsung Galaxy will be very different this year. In stark contrast to the underdog story they brought to the field in 2016, this year's group will be bringing a vengeful motivation to each game, with the ultimate goal of dethroning SK Telecom T1 who put them through such incredible heartbreak last year.
While perhaps solo laners CuVee and Crown will be 'louder' in the sense of gameplay, Ambition is the most important variable for this top 5 team. If he is able to combine his experience with the passionate gameplay of his teammates, perhaps Ambition will finally capture a coveted World Championship. If not, substitute jungler Park "Haru" Min-seung will likely be unable to carry through in the latter matches.
2. Eugene "Pobelter" Park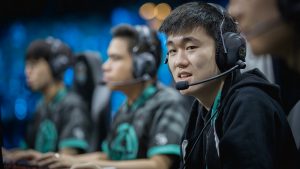 Every time Pobelter goes to Korea for a bootcamp, he dominates the whole ranked ladder. In his second foray into World Championship play, expect his nerves to be a little more settled and his skill to finally be on full display.
He has also proven his ability domestically to make the most out of a very small amount of (relative) resources, taking only 24% of his team's gold on average, the lowest for any NA LCS midlaner. Nothing is given for free on the world stage, and young Pobelter knows how to make the most of what he's got.
3. Vo "Naul" Thành Luân
If you haven't seen Young Generation out of the GPL yet, you're in for a pleasant surprise. He represents the new generation of midlaners (no pun intended) – able to play every single champion style, carry oriented, but also totally mistake free.
He was the key catalyst for his team's comeback against Ascension Gaming. Naul will appear head and shoulders above every play-in stage midlaner, save perhaps World Elite's xiye and Cloud9's Jensen.
4. Kim "Khan" Dong-ha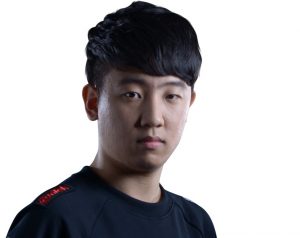 This man has turned from benchwarmer to arguably the best top laner in the world in less than a year. Khan is the feature for the number one seed from the number one region, Longzhu Gaming, and at least thus far he's surpassed any expectations. He especially thrives when put onto carry oriented champions like Jayce, Fiora, and Camille – specializations that every other top laner dreads playing against.
Add onto the fact that he's playing with the most innovative support out of Korea, GorillA, and you have a recipe for volatile success.
5. Lee "Scout" Ye-chan
Watch him kill Uzi here.
This guy is my likely pick for MVP. While some argue that LZ's Bdd may be the successor to Faker's supremacy, my money is on the former SK Telecom T1 sub. Obviously his mechanics are worth several million dollars of salary and gifts, but there's more to it. For one, he had the chance to learn directly under the best player in the whole world.
But more importantly, Scout has a unique competitive advantage when compared to other midlaners: he's an elite split-pusher. Most teams let their top-lane handle this (or in the case of Fnatic, their AD carry). But Scout applies sidelane pressure as well as anyone in the game, with the added benefit of getting way too many solo picks on unsuspecting prey. He makes more mistakes than any other tier one midlaner, and yet, he still measures up to–and above–any of them. Of any player at the 2017 World Championships, Scout has the highest potential ceiling.