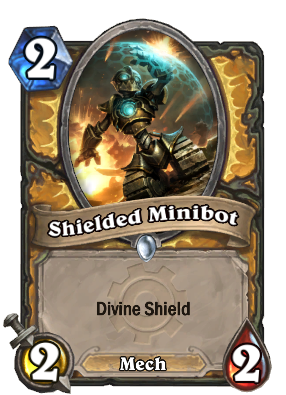 Four: Shielded Minibot
Shielded Minibot is the best two drop in the game. It is able to trade evenly with every other two drop, and two-for-one many of them. This card single handedly allows Paladin to take over the board, two turns into the game. Minibot was a dreaded two drop in constructed for a long time, imagine its strength in arena!
The downside to Minibot is that it isn't a great late game card. This means you won't want too many of them. However, two drops are typically the cards you want most of. It is foolhardy to not take as many Minibots as you can, they simply win games.