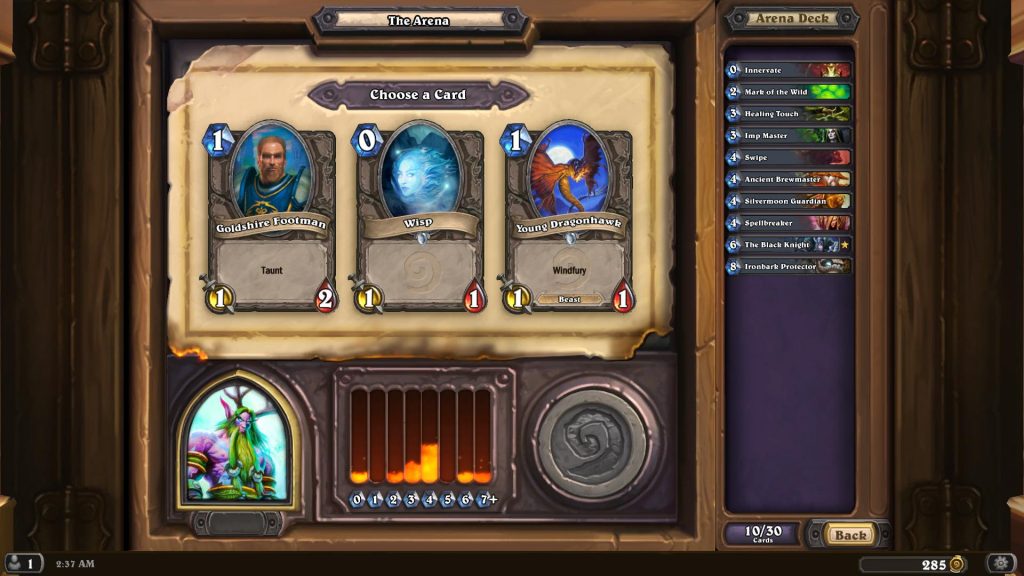 As everyone knows, the arena and constructed modes are very different styles of play. One of the biggest differences is the importance of card rarities. In constructed, as long as you have the card the rarity doesn't mean much, apart from the single legendary restriction. In arena, however, you have a much higher chance of getting commons than anything else. You also have a very low chance of epics or legendaries. This means that commons have a much higher importance than other rarities during your arena runs.
Class selection and class cards will make a big difference in how you play your deck and what goes into it. But neutral minions make up a massive chunk of your deck, and knowing which minions are best is important in crafting the perfect arena deck. And unlike constructed, here you have every card to play from, including Wild cards.
Obviously every class will have their own strategy, and you'll often want to fill in the missing pieces in your arena deck. However, these are, in my opinion, the best five neutral minions to add to your deck. These cards are extremely strong to the point that they should be picked over nearly all other commons.