Rift Rivals 2018 is an international League of Legends tournament, and is considered the second biggest of its kind – falling only behind the World Championship. This year, Rift Rivals was split into five tournaments all across the world – including Sydney, Australia, Ho Chi Minh, Vietnam, São Paulo, Brazil, Los Angeles, America, and Dalian, China.
SEA/LJL/OPL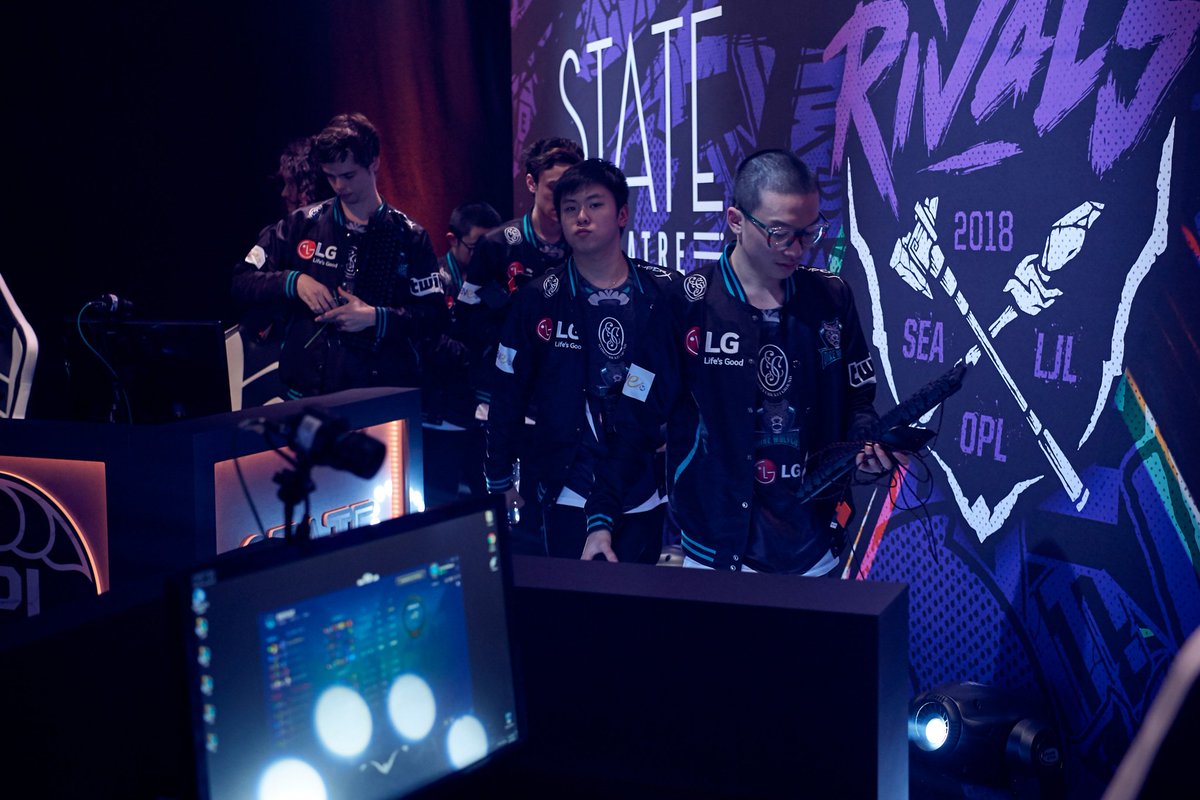 Oceanic Pro League (OPL)
Southeast Asian Tour (SEA)
League of Legends Japan League (LJL)
These three leagues each fielded three teams from either Southeast Asia, Japan, or Oceania. With this mixed bunch, the outcome was wide open heading into the tournament. Representing Southeast Asia was Ascension Gaming, Kuala Lumpur Hunters, and Mineski. PENTAGRAM, DetonatioN FocusMe, and Unsold Stuff Gaming represented Japan. Finally, Oceania put forward Dire Wolves, Chiefs Esports Club, and Legacy Esports.
The Oceanic Pro League completely dominated the group stage with a record of 8-2, whereas SEA Tour finished 4-6, and LoL Japan League was eliminated with a 3-7 finish. Moving on to the bracket stage, the Oceanic teams easily beat the Southeast Asian squads 3-1 to take the entire series.
LCL/TCL/VCS
Turkish Champions League (TCL)
League of Legends Continental League (LCL)
Vietnam Champion Series (VCS)
This branch of the tournament saw three teams from each region – Vietnam, CIS, and Turkey – come together to try and win, and it was incredibly competitive. The CIS teams were Team Just, Gambit Esports, and Rox; Turkey's teams were Royal Bandits, SuperMassive eSports, and YouthCrew Esports; and Vietnam's roster was EVOS Esports, GIGABYTE Marines, and Vikings Gaming.
Following a tough group stage, each region concluded with a 3-3 record – proving just how close the competition was. CIS' Team Just and Turkey's Royal Bandits both finished with perfect 2-0 records, despite the close race.
Since things were level following the group stage, tiebreaker matches ensued. The CIS region defeated both of the other regions at this stage, putting them straight into the Final of the bracket stage. Turkey dominated Vietnam in the semifinals, and progressed to the Final. In the end, Turkey managed to best the CIS teams and finish with a 3-1 record to win the tournament.
LLN/CLS/CBLOL
Circuit Brazilian League of Legends (CBLOL)
Copa Latinoamérica Sur (CLS)
Liga Latinoamérica Norte (LLN)
The three regions of choice for this particular event were Brazil, Latin America North, and Latin America South. Both Brazil (KaBuM! e-Sports & Vivi Keyd) and North LATAM (Rainbow7 & Infinity eSports) were competitive, but the competition was close for the teams representing South LATAM (Kaos Latin Gamers & Rebirth eSports).
The group stages saw both Brazil and Latin America North finish with 5-3 records, while Latin America South struggled throughout and ended at 2-6. All three regions progressed to bracket play, however.
In the Semifinals, it was a Latin American derby and it was irrefutably tight. The scoreline ended 3-2 in favor of Latin America South, but it was the final game in the five-match series that decided who would progress.
From there, it was down to Brazil and Latin America South, but it was a pretty one-sided affair. KaBuM! e-Sports won both of their games, while Vivi Keyd lost one and won another – meaning they took the series. The action ended at 3-1 to the Brazilians.
NA LCS/EU LCS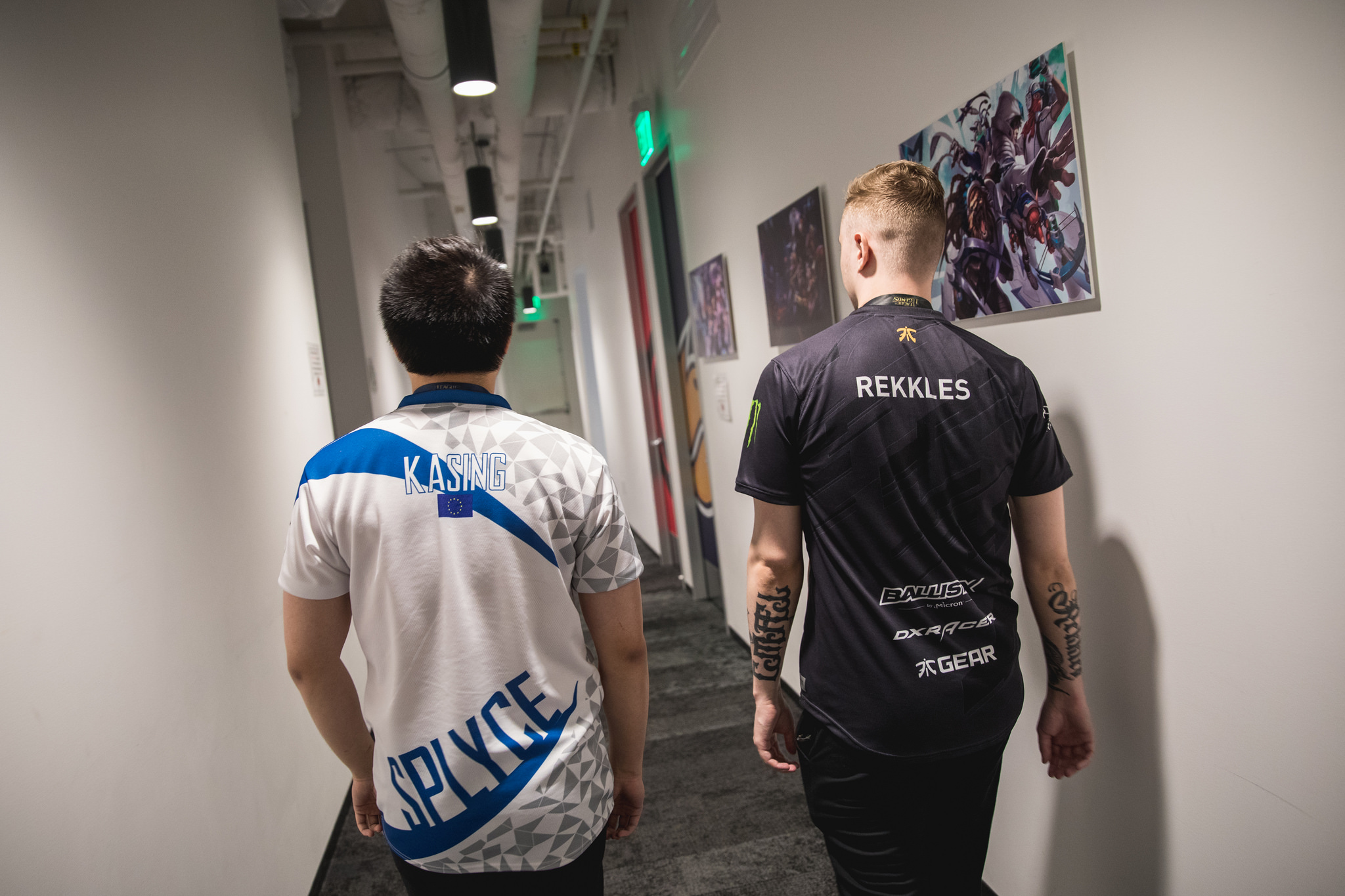 European League of Legends Championship Series (EU LCS)
North American League of Legends Championship Series (NA LCS)
The most playful and trash-talk-fueled tournament was undoubtedly the one that housed the best North American and European teams. With the likes of Fnatic's Bwipo and Team Liquid's Doublelift getting in on the verbal swordplay, it was an entertaining affair when these teams clashed.
The initial group stage was actually closer than many thought it would be – with many believing that European teams had adapted to the new meta better than their opponents. However, Splyce, Fnatic, and G2 Esports only narrowly finished above 100 Thieves, Team Liquid, and Echo Fox with a 5-4 record.
With only two regions competing in this arm of the overall competition, both of them reached the bracket stage – but that's where things went south for North America. Europe turned things up a notch when it mattered most, winning the Final with a flattering 3-1 scorecard.
LCK/LPL/LMS
Tencent League of Legends Pro League (LPL)
League of Legends Champions Korea (LCK)
League of Legends Master Series (LMS)
This tournament was probably the most competitive and fierce when you look at the teams in the respective regions. Korea was represented by Kingzone DragonX, Afreeca Freecs, KT Rolster, and SK Telecom T1. China was represented by Royal Never Give Up, EDward Gaming, Rogue Warriors, and Invictus Gaming. Taiwan/Hong Kong/Macao were represented by Flash Wolves, G-Rex, MAD Team, and Machi E-Sports.
The LCK/LPL/LMS branch was the only one at Rift Rivals with four teams per region, and each team is strong in its own right. The LPL teams performed the best in the tough group stage, managing to find six wins out of their eight matches. The LCK teams leveled out with four wins and four losses, while the LMS sides struggled with only two wins and six losses. Nonetheless, all of the regions progressed to the bracket stage of the tournament.
Korea simply defeated Taiwain in the series with a score of 3-0, progressing to the Final against China. It was here that China, which featured MSI 2018 winner Royal Never Give Up, narrowly beat out their opponents. The series concluded 3-2 to China, with RNG taking down Afreeca Freecs in the final game.