It's that time again. Time for Capcom to update Street Fighter V and release a new playable character. This time we get to see Urien, the vice president of Illuminati.
The end is near
Capcom announced on Wednesday that their 6th (and final) new character for the Season 1 DLC of Street Fighter V would be Urien.
Long-time fans of Street Fighter may remember Urien from Street Fighter III: 2nd Impact. He is the vice president of Illuminati, but is aiming for the top spot in the organization. The only problem, his bother, Gill, currently occupies the position.
According to Capcom:
"Urien has complete confidence in his own physicality and this elitism shows itself through his sadistic and tyrannical tendencies. He gains joy only from dominating others and having them crumble in the face of his incredible power."
Urien in SFV
Those who remember Urien from back in the day will likely remember him donning a loin cloth, but for SFV he has ditched the banana hammock for a more sensible pinstriped suit. A move which will cut down on awkward moments for young players and their parents.
From what we've seen about Urien in Street Fighter V so far, it looks like he is faster than he used to be, but that speed upgrade might just be necessary for him to keep up with the accelerated gameplay in SFV.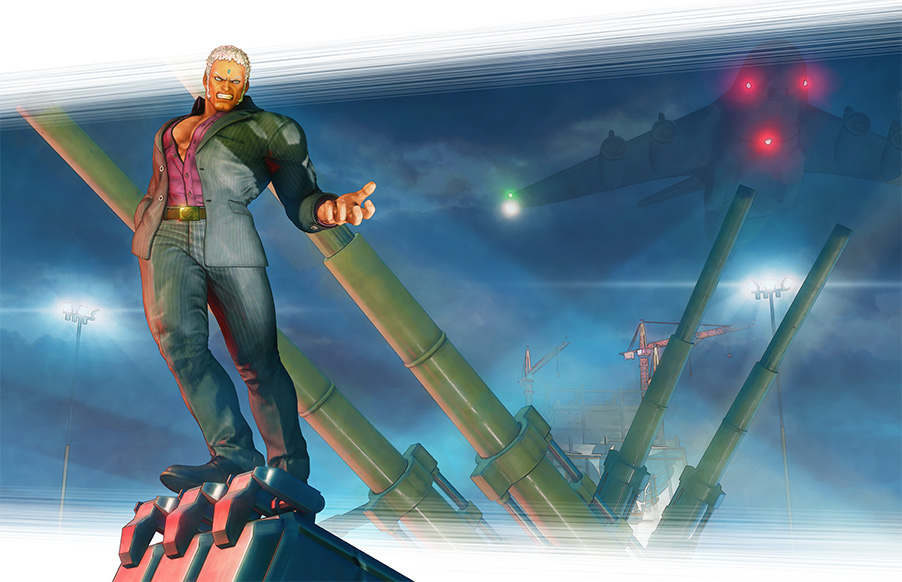 Capcom also reports that the new fighter will be able to zone his opponents with slow moving poke projectiles, a mechanic which seems be be nearly standard in this edition of Street Fighter. Whether or not the projectiles will be as effective as they are on other characters really depends on his move set. Unfortunately, the move list has not been released as of writing this article.
Urien in tournaments
Of all the characters released in the Season 1 DLC, Urien seems the least impactful to me. Given the time it would take for a player to get the character tournament ready, I would say we are not likely to see Urien in any tournament until after the Capcom Cup. Well, not in the latter stages of the brackets at least.