On November 16th the Cloud9 organization released an official statement regarding player Ravindu "Ritsu" Kodippili's departure from the DotA2 squad. Recently Ritsu has been at the center of a negative press tempest – it was brought to light that Ritsu was a member of an anti-Digital Chaos Skype group, dedicated to leaking scrim drafts and attempting to coordinate with others to prevent DC from qualifying for the next tournament. Jacky "EternalEnvy" Mao tweeted a chatlog from Skype with a list of names of players who belonged to the anti-DC group. When confronted about it, Ritsu admitted guilt, claiming that DC asked others for their [C9's] drafts and "it happens." After these allegations came to light, a LiquidDota Forum post by Alder "Beesa" Beano was linked on Reddit, where Beesa explains how Ritsu stalked him and threatened his sister. In light of these new accusations, several pros expressed disappointment in the situation and provided additional clarification about who was involved.
Theeban "1437" Siva sent out a tweet acknowledging the situation and indicating that it would be taken care of within the C9 organization. Many speculated that Ritsu would be removed immediately from the roster, but the new roster lock system prevents any team from changing players unless they're willing to sacrifice their qualifier spot.
As contentious as his out of game behavior was, Ritsu's play was consistent and he seemed to mesh well with the rest of C9. After having only played together for a few months, C9 was able to qualify for the MLG World Finals, finishing 7th-8th, and the Frankfurt Major, finishing 13th – 16th after being knocked out by Alliance.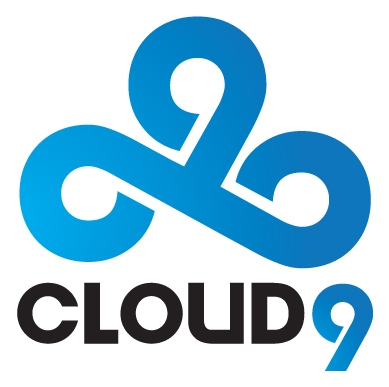 During the groupstage, Cloud9 only managed to win one matchup, against Newbee Young. They were largely outmaneuvered by LGD and Alliance in their matchups and were knocked out on the third day of play. Several hours later the official statement from C9 was released on their website. 1437 wished Ritsu well but made a point to say that his recent behavior was the cause for his dismissal, not his performance in the Fall Major. Cloud9's manager, Danan Flander, echoed these sentiments, stating, "His out-of-game conduct was consistently unbecoming of a professional player… his past indiscretions combined were too much for Theeban, myself, and the rest of the organization to overlook moving towards the next Major."
This situation leaves Cloud9 without a position 1 carry. Currently the entire roster is made up of American or Canadian players; it remains to be seen if C9 will look to pick up a North American carry or try to draw from the talent pool of another region. At the moment there are a handful of unaffiliated top NA players who can play position 1 but not any with solid professional tournament experience. In the wake of Ninjas in Pyjamas disbanding on the 13th, the C9 organization could pick up Era to complete their roster. Rosters can be changed up until December 8th, when they will be locked through the end of March.
Ritsu's dismissal over his out of game behavior is more or less a first for professional DotA. Teams and players often part ways but it is typically due to playstyle or team chemistry. Many fans have applauded 1437 and the C9 organization for taking a stand against players' poor behavior outside of gameplay, as it creates unnecessary tension within the scene and can damage relationships with sponsors.