Worlds Group C 2016
This past weekend the 2016 Worlds group draw took place, leaving us some time to salivate over the opening matches we'll be seeing when the end of the year Worlds tournament officially kicks off on September 29th.
Over the next week or so we'll be taking a closer look at each one of the 4 groups and giving a brief preview of what you can look forward to. Today we'll be taking a closer look at Group C; featuring EDward Gaming (China), AHQ Esports Club (Taiwan), H2K Gaming (Europe), and INTZ Esports (Brazil [IWC]).
EDward Gaming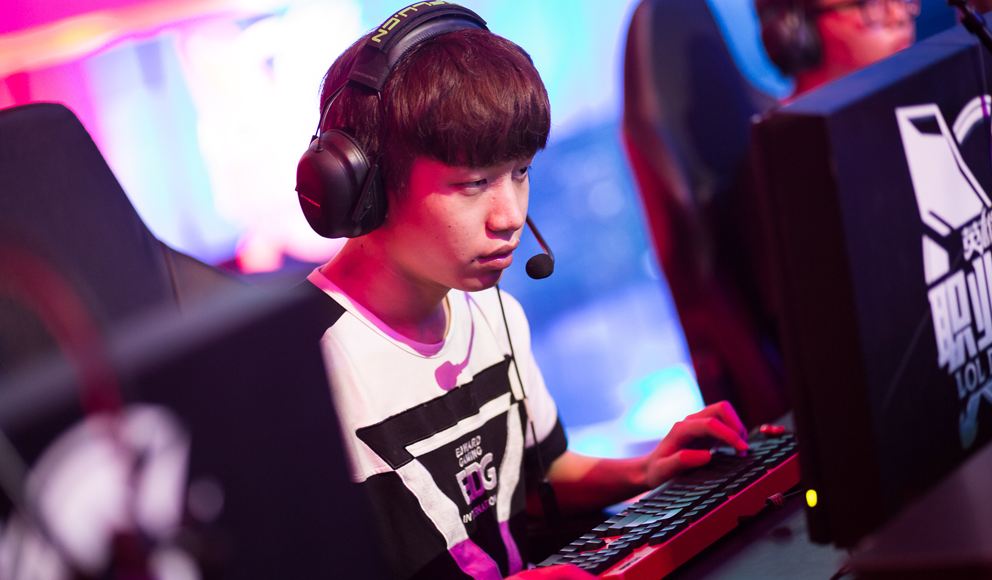 Edward Gaming (EDG) has long been one of the very best teams out of the LPL. After losing to Royal Never Give Up in the LPL spring playoffs, EDG got their revenge in the summer playoffs with a 3-0 sweep over RNG.
Even casual Western viewers may already be aware of the players to watch on EDG; jungler Clearlove, and AD carry Deft. Clearlove is an interesting player to watch because of his large champion pool. During LPL summer he pulled out picks such as Kha'Zix (4-0 win rate), Kindred (4-0), Skarner (2-1), and Evelynn (2-1).
Deft is no stranger to pocket picks either. Despite the major hits she took to push her out of the meta, Deft played Kalista 3 times over the summer split, and won all three of those games.
AHQ Esports Club
AHQ is headed to Worlds for the third consecutive year. Don't let that fool you, though. This Taiwanese team has had a tough 2016. Despite not dropping a single game during the LMS spring split, AHQ were swept in the finals of the LMS playoffs by FW, missing out on their chance to play at MSI. AHQ finished the LMS summer split in third and went on to finish third place in the playoffs as well before qualifying for Worlds by winning the LMS Regional Qualifiers.
There are certain professional players in League of Legends who are so good at one champion that they force the enemy team to perma-ban that champion, regardless whether or not they are meta. AHQ's mid laner Westdoor is used to that treatment. Every year Westdoor's Fizz gets banned out, with exception to only a handful of games. Will we get to see the Fizz played this year?
H2K Gaming
Earlier this year the headlines across your favorite esports publications read, "FORG1VEN Leaves H2K". The mechanically gifted AD carry was forced to pack up his stuff and head back home to Greece to prepare for his mandatory military service. It wasn't a clean break. Vander, H2K's support player, claimed if FORG1VEN were to ever return to H2K, Vander would leave the team.
Guys if u live in Korea and u felt the earthquake yesterday dont worry, it was me

I took of my training weights (100 ping, vander, 2v3) etc

— FORG1VEN (@FORG1VENGRE) September 13, 2016
Then summer began, and H2K sucked. They didn't not look good. FORG1VEN's replacement Freeze was supposedly suffering wrist injuries and couldn't practice as often as he wanted to. As playoffs quickly approached the team decided to ask FORG1VEN to return. H2K, with FORG1VEN in the bot lane alongside Vander, were able to finally convincingly win games, securing a spot at Worlds (with G2's help).
Here we are. FORG1VEN is getting his shot at Worlds as he has always wanted, overshadowing the first Worlds appearance by the Polish duo of jungler Jankos and support Vander.
INTZ Esports
INTZ Esports is a Brazilian team coming out of the CBLoL where they have finished in second place in both of the last two splits, but won both split's playoff championships. INTZ have been one of the best Brazilian League of Legends teams for a while now. Last year they broke the record for the number of consecutive victories (14 in a row) for the CBLoL.
This has been the third of four articles in a series that will take a closer look at each of the Worlds 2016 groups. You can find analysis on Group A here, and analysis on Group B here. Stay tuned for more!