One thing is for certain after the semifinals at the 2016 League of Legends World Championships: a Korean winner. While the first semifinal series was a 5 game display of amazing League of Legends, the match between Samsung and H2K was a predetermined war of attrition, with the former claiming the set 3-0.
H2K started the series with a cheesy bottom lane first blood before two minutes had even elapsed. Despite this early game advantage which appeared again in game 2, no significant ground was to be gained. After fairly even early-mid game phases, Samsung would take control.
Lee "CuVee" Seong-jin was the tipping point in each game. No one could stop his split-push. Andrei "Odoamne" Pascu, who had received so much praise from his colleagues throughout the tournament, looked completely overpowered. Beyond just getting solo-killed, he simply didn't exert the same pressure that Cuvee did. Even Marcin "Jankos" Jankowski's help early on couldn't even out the top lane matchup.
But perhaps the biggest disappointment was Ryu "Ryu" Sang-wook. Mentally, the Korean veteran from H2K wasn't there. He was consistently the target of Samsung, especially on his Ryze.
Despite Samsung's ridiculous winning streak carrying over from the group stages, they still go into the finals as underdogs. The top two Korean teams already faced off on the other side, and Samsung has had a relative cakewalk to the finals. The inexperience on the majority of the roster might be too much for Kang "Ambition" Chan-yong's wisdom to corral, come adversity. Moreover, the mindset of each of the teams is completely different. Samsung's players are riding momentum, setting their sights on individual opponents, and preying on volatility.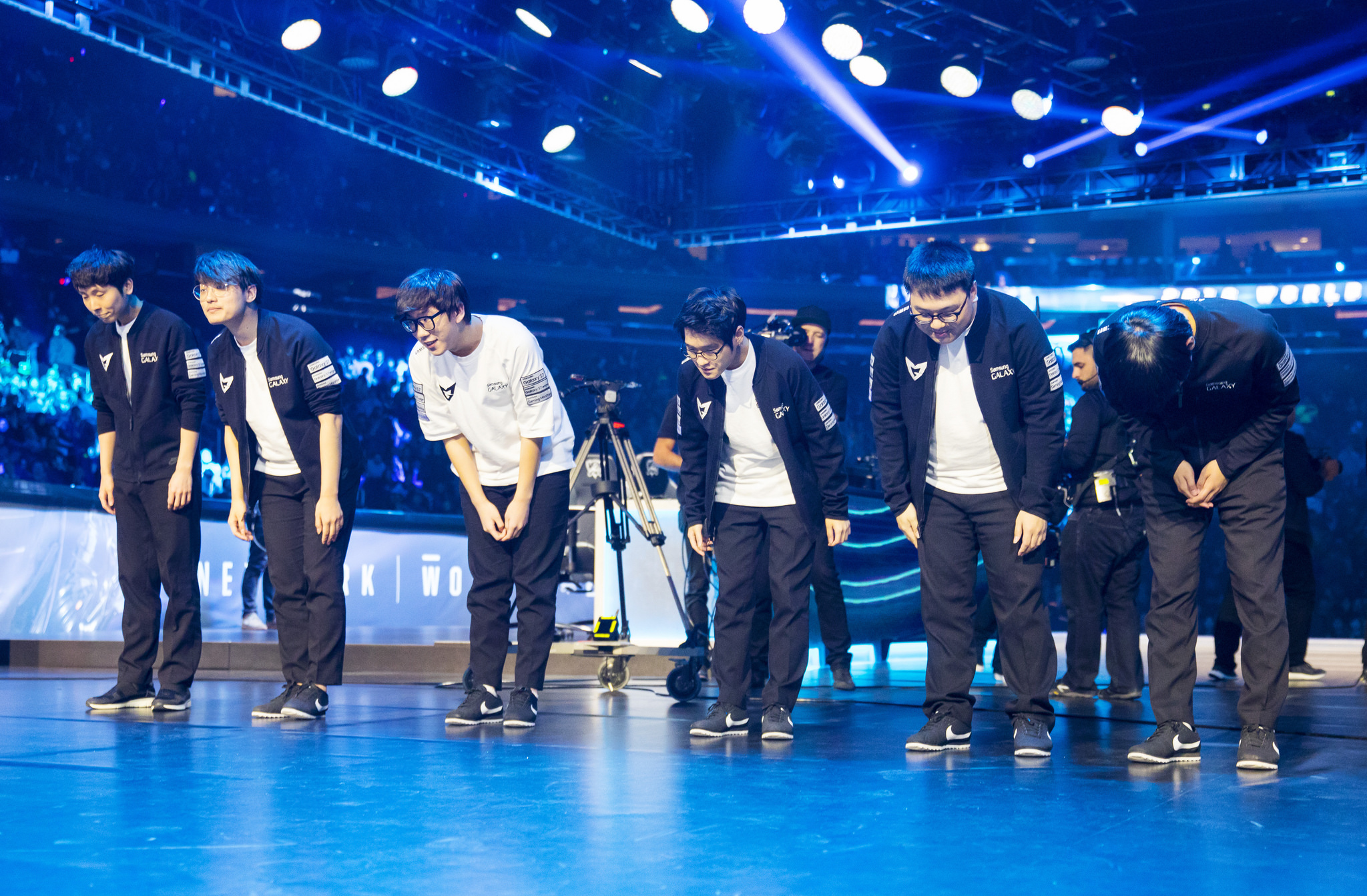 On the other hand SK Telecom T1 will be handling business as usual, but with the conscientiousness garnered from the prior set against ROX Tigers. They'll be cautious, but ready.
Whether Samsung can truly break down this brick wall may rest on their ability to innovate. We saw SKT poach the Miss Fortune support from ROX, and they're going to need plenty of cheese to compete in the finals. Their opponent doesn't have the same shaky late-game that H2K demonstrated.
And yet, they have defied as many expectations as any on their road here, from being considered a long-shot to qualify just a couple of months ago. I'm sure Ambition knows that this playoff run isn't a build up for next year: this is the best chance they're likely to ever get.
Samsung faces former world champions SK Telecom T1 on October 29 at Staples Center for the 2016 title.